Greetings



"Your past is your story up to now. The future is the story yet to come. The present is where you live with that experience, your hopes and your dreams."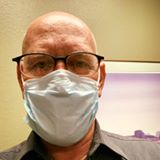 ---


Your Life is Your Story Newsletter

February 28, 2021
Issue #181 – Holding Onto Nostalgia

From Tom Gilbert – Editor and Writer, www.your-life-your-story.com

In this Issue:
Opening remarks: Happy Little Chill
Featured Article: Holding Onto Nostalgia
Featured Resource: Video Recording Your Life Story
---
Opening Remarks: Happy Little Chill
If you are a fan of Bob Ross then you know that the painter was a longtime host of his own television show. In "The Joy of Painting" Ross, in his charming calm style, would instruct everyday people how to find joy as they released their inherent artistic talent through brush and paint.

The show was not intended for the serious artist, although if you were one there was plenty of good to be found in his show. The magic was how he gave those of us who felt we weren't artistic some confidence from following his lead. His style was low key and he encouraged viewers to make the most of the "happy little accidents" that our errant brushstrokes might make.

And he was actually quite a talented painter. I personally believe everyone has some kind of artistic talent. We all have a creative spirit. Sometimes it needs encouragement to come out of hiding. Bob Ross provided that encouragement better than most. Read more of this post here

---

Thank you so much for being part of the Your Life Is Your Story community. Thanks to all our subscribers. I hope you enjoy this month's issue.

You are receiving this e-zine because you signed up for it or someone who is subscribed passed it along to you. If a friend DID forward this to you consider subscribing by visiting our signup page . Also, let me know what you'd like to see more of in this newsletter – simply reply to this email e-zine.

– Tom
Featured Article: Holding Onto Nostalgia
---
By Tom Gilbert - Copyright © February, 2021

Holding on to Yesterday - that was a great song by Ambrosia. It's also on my mind as I reflect on the past. We all grow up influenced by the music and culture we are exposed to during our formative years. That age group is typically anywhere from nine to maybe our early twenties. Certainly we continue to be influenced before and after that by various things like family, school and society. Clearly major events, such as our current coronavirus pandemic now hitting the one year anniversary, will leave a mark. Nevertheless, the power of music seems to really cement certain key memories and feelings during those years of youth.

We call it nostalgia when we look back, especially with a bit of longing for those days. I find that I both wince at painful or embarrassing recollections, while also feeling wistful as I contemplate the growing pains I was going through. As a child of the 60's and 70's and someone who spent over thirty years in radio broadcasting the music of those times heavily influenced me. While I enjoy and continue to listen to newer creations, I still recognize the power of the music from my early years.

We are now starting to hit some 50 year milestones from the 1970's. Years ago I bought a collection of songs that spanned various genres and is like an audio time capsule of those ten years. Have A Nice Decade: The 70's Pop Culture Box is a seven CD collection released by Rhino Records and featuring some of the biggest hits of the Seventies. It has a little bit of everything from hipster to dipster. Some of it is sublime and ridiculous. But it does capture the musical essence of the era. The box set's accompanying essay by Lisa Sutton does a wonderful job putting the decade in perspective.

What is it about the power of the past and nostalgia? Granted we all recall things with varying degrees of accuracy. Our memories are our own and it often is counter productive to contradict those memories. People remember things in a certain way and, by golly, I somewhat think that is an individual right. Sure, revisionist history can be problematic. But when it comes to our own personal perspective about our "wonder years" I think we should give each other some space and grace. This is especially true when we embark on the reminiscence journey for the purpose of preserving a life story.

I do feel it is important to be historically accurate. And when telling the story of a life there should also be considerations for how our recollections and revelations affect others. This is why I am not a fan of revenge memoirs. It is important to confront wrongs, but how we wield the axe can have long lasting consequences. So it is important to consider carefully who your future readers will be and how your story will be received. Just don't compromise on the key elements and the purpose of telling your story.

You can read other life story articles here.


---
Featured Resource: Video Recording Your Life Story
Many people want to record their life story in some fashion. As a personal historian I highly recommend it! But how to go about it. Photos, a written narrative, scrapbook or maybe using a website service. These are all viable options.

But when you consider our modern technology, especially the incredible advancement in video recording and editing, using your smart phone could be the way to go. Now I am no aficionado on this, but I do know there are many apps to make it possible without breaking your budget or freaking you out with techno overload.

Here's a suggestion. My Living Legacy is the creation of Dick Liersch. He's an experienced videographer. Remember the big, bulky cameras of the 1980's? He started with that and he's been recording life stories and helping others do the same for years. With his super affordable guide you get step-by-step instructions. So even a novice can create a video you'd be proud to own and show.

And I am not kidding about the affordability. The download is just $5.95! Create a video storybook of a lifetime. First step is to check out Dick's story here.
Closing Information
That's it for this month's issue. Thanks for reading. Be sure to visit our blog regularly, and here's to telling your story. Do give it some serious consideration because I just know you've got a great story to tell! Be sure to see the Get Started section.

Any comments, ideas or feedback is greatly appreciated. Just reply to this 'zine and tell me what you think!

Until next time, – keep your story alive!

Tom Gilbert
---