Greetings



"Your past is your story up to now. The future is the story yet to come. The present is where you live with that experience, your hopes and your dreams."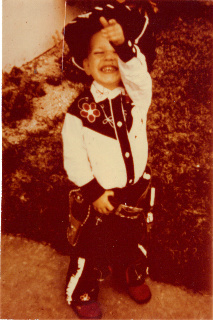 ---


Your Life is Your Story Newsletter

May 29, 2021
Issue #183 – May Your Story Be With You

From Tom Gilbert – Editor and Writer, www.your-life-your-story.com

In this Issue:
Opening remarks: May Your Story Be With You
Featured Article: Personal History Awareness Month
Featured Resource: The Memorable Story / Write Your First Memoir Draft
---
Opening Remarks: May Your Story Be With You
The month of May is practically over. I hope it was good for you. Star Wars fans like to fawn over May 4th, as in "May the 4th be with you". In the spirit of that pun, May your story be with you. After all, May is traditionally Personal History Awareness Month. More on that with this issue's Featured Article.

Summer is just about here. It is the Memorial Day Weekend. Enjoy the activities, especially since things seem to be opening up and we are emerging from the worst of the Covid virus pandemic. Don't forget the reason for the holiday. We want to remember the ultimate sacrifice of those who gave their lives in battle. Regardless of the reason for those many wars we should respect the price they paid for serving.

Thanks for reading this month's issue and I hope you find some inspiration and encouragement to tell your story.

---

Thank you so much for being part of the Your Life Is Your Story community. Thanks to all our subscribers. I hope you enjoy this month's issue.

You are receiving this e-zine because you signed up for it or someone who is subscribed passed it along to you. If a friend DID forward this to you consider subscribing by visiting our signup page . Also, let me know what you'd like to see more of in this newsletter – simply reply to this email e-zine.

– Tom
Featured Article: Personal History Awareness Month
---
By Tom Gilbert - Copyright © May, 2017

The month of May is set aside by personal historians as the month to generate awareness about the importance of personal history. During the month of may we encourage people to do something to preserve their personal and/or family history.

I consider life story capture to be something of a personal mission. Everyone has a story and I think it is so important for us to record, preserve and validate our stories. How will people remember you, your parents, your grandparents and other ancestors?

Did you know that most people today cannot name their great-grandparents?

Does that give you pause? It should. Because that means your great-grandchildren may not know anything about you.

Unless, that is, you do something to preserve your story (and the stories of your family).

Many people get overwhelmed when they begin to contemplate a life story project. I can sympathize. But that's no excuse for not doing something. Any project begins with some basic steps. The way to get started is to – get started!

Continue reading this article.


---
Featured Resource: The Memorable Story / Write Your First Memoir Draft
Since you are reading this newsletter you probably have at some time thought about writing your own life story. Many people want to tell their story in a memoir. It's an ambitious, yet achievable goal. But you need direction, help and inspiration.

I would like to suggest you investigate a program that can get you to write that first memoir draft.

This program will help you shape your story. It will help you in ways you may not have even considered. Longtime memoir mentor Denis LeDoux and The Memoir Network have been assisting people - everyday people like you and I - craft highly readable and profound life stories. I must give full disclosure that as an affiliate I will get compensated for anyone who purchases the Memorable Story / Write Your First Memoir Draft. But I tell you truthfully that I recommend the program not because it might earn me a few dollars. I do it because I believe strongly that people should preserve their story and this program will help you make that a reality. It really is a great investment in something very important - your story!

This program offers ongoing enrollment and you can proceed at your own speed. Visit the site and read for yourself the many benefits, from the self-paced audio and written modules of instructions to the affirmations, memoir writing assignments and much more. Here's the link: here.
Closing Information
That's it for this month's issue. Thanks for reading. Be sure to visit our blog regularly, and here's to telling your story. Do give it some serious consideration because I just know you've got a great story to tell! Be sure to see the Get Started section.

Any comments, ideas or feedback is greatly appreciated. Just reply to this 'zine and tell me what you think!

Until next time, – keep your story alive!

Tom Gilbert
---