Greetings



"Your past is your story up to now. The future is the story yet to come. The present is where you live with that experience, your hopes and your dreams."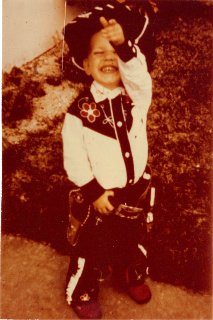 ---


Your Life is Your Story Newsletter

June 28, 2021
Issue #184 – Tail Wagging Tales

From Tom Gilbert – Editor and Writer, www.your-life-your-story.com

In this Issue:
Opening remarks: Heatwaves
Featured Article: Tail Wagging Tales
Featured Resource: The Memorable Story / Write Your First Memoir Draft
---
Opening Remarks: Heatwaves
It has been quite hot here in the Southwest. We are in a desert, so it is dry and typically warm in the summer. However, New Mexico is high desert and Albuquerque is a mile above sea level. So it is unusual to have triple digit heat in this month.

The heatwave finally broke yesterday and we are getting a bit of much needed rain. Clouds and a high of 75 for today is welcome relief. Still, in other parts of the country it has also been unbearably warm. The Pacific Northwest is currently experiencing some brutal heat, something unusual for that part of the county. Reportedly a high of 110 in Portland yesterday.

We talk about the weather and we experience it. Part of the conversation. It's also a good idea to monitor your emotional temperature. If you get too hot, take some deep breaths and cool down. If you are cold to others, maybe you can find a way to warm up. I find the parallels to our external and internal environments quite interesting.

Thanks for reading this month's issue and I hope you find some inspiration and encouragement to tell your story.

---

Thank you so much for being part of the Your Life Is Your Story community. Thanks to all our subscribers. I hope you enjoy this month's issue.

You are receiving this e-zine because you signed up for it or someone who is subscribed passed it along to you. If a friend DID forward this to you consider subscribing by visiting our signup page . Also, let me know what you'd like to see more of in this newsletter – simply reply to this email e-zine.

– Tom
Featured Article: Tail Wagging Tales
---
By Tom Gilbert - Copyright © June, 2021

Pet life stories are important to many people. Tail wagging tales told about your fur babies are often entertaining. More importantly, they say something about their owners. It is part of your personal history to share about the lives of your dogs, cats, birds, reptiles or whatever kind of pets you have.

I am currently house-sitting for my son and his roommate. Between the two of them they own four dogs. Four large dogs. In fact, one of them, the baby of the bunch, is a full bred Great Dane. Castiel is a year and a half old, and big as a horse. I could practically saddle up and ride! And believe me, when he gets excited (my son calls it the zoomies,) he can be like a bucking bronco.

It's not a big burden to house sit and take care of these dogs while my son is away on vacation. I live in the same city. But it is an interesting adjustment to my "day to day" activities.

These dogs alternate between hyper and super lazy. Sometimes all four are sprawled out on a couple of couches. Yeah, not much room for me to sit. They snooze and occasionally open their eyes with the classic puppy dog look. Ha!

At other times they are jumping around, wanting to play and all competing for my attention. Oh boy. I have taken them out for walks, but wisely just one at a time. It would be chaos trying to walk all of them at once. Even two at a time is two too many. When I do walk one he, or she, just loves it. Dogs dig walks. However, with the size of these guys I sometimes wonder who's walking who.

There are also times when these hounds want affection. I am fine with that, except when they try to wedge their heads and bodies into mine on the couch. Sometimes all of them at once! But it's nice to be loved. I suppose the dog owners reading this can relate. Dogs can be very affectionate and loyal. And they don't hold grudges. Well, most of the time. Once in a while I think maybe somebody is plotting canine revenge. "Go ahead. Leave me alone for hours. I can make short work of a pillow, you know."

If you like, you can read more life story articles here.


---
Featured Resource: The Memorable Story / Write Your First Memoir Draft
Since you are reading this newsletter you probably have at some time thought about writing your own life story. Many people want to tell their story in a memoir. It's an ambitious, yet achievable goal. But you need direction, help and inspiration.

I would like to suggest you investigate a program that can get you to write that first memoir draft.

This program will help you shape your story. It will help you in ways you may not have even considered. Longtime memoir mentor Denis LeDoux and The Memoir Network have been assisting people - everyday people like you and I - craft highly readable and profound life stories. I must give full disclosure that as an affiliate I will get compensated for anyone who purchases the Memorable Story / Write Your First Memoir Draft. But I tell you truthfully that I recommend the program not because it might earn me a few dollars. I do it because I believe strongly that people should preserve their story and this program will help you make that a reality. It really is a great investment in something very important - your story!

This program offers ongoing enrollment and you can proceed at your own speed. Visit the site and read for yourself the many benefits, from the self-paced audio and written modules of instructions to the affirmations, memoir writing assignments and much more. Here's the link: here.
Closing Information
That's it for this month's issue. Thanks for reading. Be sure to visit our blog regularly, and here's to telling your story. Do give it some serious consideration because I just know you've got a great story to tell! Be sure to see the Get Started section.

Any comments, ideas or feedback is greatly appreciated. Just reply to this 'zine and tell me what you think!

Until next time, – keep your story alive!

Tom Gilbert
---