Greetings



"Your past is your story up to now. The future is the story yet to come. The present is where you live with that experience, your hopes and your dreams."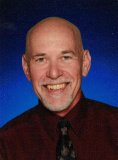 ---


Your Life is Your Story Newsletter

July 30, 2021
Issue #185 – Rising Up

From Tom Gilbert – Editor and Writer, www.your-life-your-story.com

In this Issue:
Opening remarks: Teacher Brain
Featured Article: Rising Up
Featured Resource: The Memorable Story / Write Your First Memoir Draft
---
Opening Remarks: Teacher Brain
For many years I have worked with people on their life stories. I've interviewed, conversed, written, edited, encouraged and supported them as they recounted their life journeys. Life story recollections are fascinating and important and I like doing it.

Some people call the work ghost writing or being a personal historian. Truth on both accounts. I guess I view this more as being a teacher of the various ways you can preserve a life story, particularly the writing process. That probably is a result of being a school teacher in my "other" occupation, something I began doing over a decade ago and as a later calling in my life.

Summer is almost over, that delightful and sacred time between school years when teachers relax, rest and refresh themselves before once again beginning with a new group of students. It has been a particularly enjoyable summer break for me this year. But now I must re-engage what I call Teacher Brain. At the end of a school year, after intense months of lesson planning and implementing and helping young minds learn and grow, I have to give Teacher Brain a break. So I turn it off. But now July is over and August is starting and so is another school year. I've sent my brain the message: Teacher Brain on!

Thanks for reading this month's issue and I hope you find some inspiration and encouragement to tell your story.

---

Thank you so much for being part of the Your Life Is Your Story community. Thanks to all our subscribers. I hope you enjoy this month's issue.

You are receiving this e-zine because you signed up for it or someone who is subscribed passed it along to you. If a friend DID forward this to you consider subscribing by visiting our signup page . Also, let me know what you'd like to see more of in this newsletter – simply reply to this email e- zine.

– Tom
Featured Article: Rising Up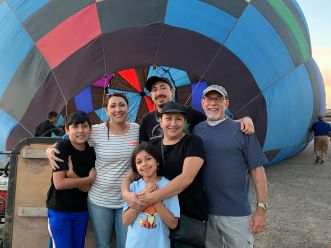 ---
By Tom Gilbert - Copyright © July 30, 2021

A couple of Sundays ago my family and I rose before dawn and headed down the road for an early morning adventure. We took a hot air balloon ride, a family bonding experience that was both thrilling and a bit scary.

Rising up above the ground, floating hundreds of feet above our city's landscape, was awe inspiring. The sun was peeking over Sandia Crest and each of us - me, my wife, son, daughter and our two grandchildren - climbed up where birds soar. It is eerily quiet flying in a hot air balloon with the exception of the loud propane burners that blast warm air into the large envelope that keep us in the air. Yes, there were also plenty of "oohs and ahs" from each of us as we experienced the flight. It was really beautiful. Our grandchildren were a bit nervous, but I think overall everyone greatly enjoyed it.

Many other colorful balloons were in the sky that morning, too. Such is the typical sight here in New Mexico, hot air ballooning capital of the world. Having lived here two different times in my life totaling over thirty years I can say that with confidence. Albuquerque is home to the annual Hot Air Balloon Fiesta and our city often has the ideal winds and weather conditions for flying hot air balloons.

We treated our family to the balloon ride as a "Christmas in July" gift, another way we have celebrated opportunities this summer to do things together again. I researched different companies offering the rides and settled upon Hot Air Balloonatics. They did a very nice job with a knowledgeable pilot and crew. It was something of a "bucket list" wish and we were happy to check the box on that one.

Although the coronavirus pandemic is not completely over we have taken precautions, been vaccinated and are grateful to be healthy and alive. Nobody in our family is taking that for granted. It's been a tough year and a half for so many and being able to "rise up" from the "down time" brought about as a result of Covid 19 is a blessing.

Rising up serves as much more than a description of flight. It's an analogy for dealing with tough times. I think we can all relate after so many months of social distancing, mask wearing and the closure of so many activities that are too dangerous to engage in when contagious and deadly infections are a real possibility.

The view from above is a perspective changer. I appreciated that as much as the thrill of the hot air balloon ride.

You can read other life story articles here.


---
Featured Resource: The Memorable Story / Write Your First Memoir Draft
Since you are reading this newsletter you probably have at some time thought about writing your own life story. Many people want to tell their story in a memoir. It's an ambitious, yet achievable goal. But you need direction, help and inspiration.

I would like to suggest you investigate a program that can get you to write that first memoir draft.

This program will help you shape your story. It will help you in ways you may not have even considered. Longtime memoir mentor Denis LeDoux and The Memoir Network have been assisting people - everyday people like you and I - craft highly readable and profound life stories. I must give full disclosure that as an affiliate I will get compensated for anyone who purchases the Memorable Story / Write Your First Memoir Draft. But I tell you truthfully that I recommend the program not because it might earn me a few dollars. I do it because I believe strongly that people should preserve their story and this program will help you make that a reality. It really is a great investment in something very important - your story!

This program offers ongoing enrollment and you can proceed at your own speed. Visit the site and read for yourself the many benefits, from the self-paced audio and written modules of instructions to the affirmations, memoir writing assignments and much more. Here's the link: here.
Closing Information
That's it for this month's issue. Thanks for reading. Be sure to visit our blog regularly, and here's to telling your story. Do give it some serious consideration because I just know you've got a great story to tell! Be sure to see the Get Started section.

Any comments, ideas or feedback is greatly appreciated. Just reply to this 'zine and tell me what you think!

Until next time, – keep your story alive!

Tom Gilbert
---