Greetings



"Your past is your story up to now. The future is the story yet to come. The present is where you live with that experience, your hopes and your dreams."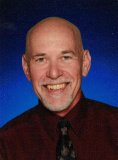 ---


Your Life is Your Story Newsletter

October 31, 2021
Issue #187 – Fathers, Sons and Holy Ghosts

From Tom Gilbert – Editor and Writer, www.your-life-your-story.com

In this Issue:
Opening remarks: Days of the Dead
Featured Article: Fathers, Sons and Holy Ghosts
Featured Resource: Canophilia
---
Opening Remarks: Days of the Dead
The Latino celebration honoring our loved ones who have died is called Dia de los Muertos. It happens each year on November 1- November 2. I like the tradition. It falls right after Halloween, but instead of the ghoulish themes and "trick or treating", the Day of the Dead focuses more on remembering and honoring loved ones.

If you have never seen the way that people decorate with offering altars called Ofrendas, it's really awesome. Flowers such as marigolds, pictures, favorite foods of the passed on relative, and other items that characterized their life are included. Skulls (calaveras) and painted faces are also part of the tradition.

The Day of the Dead can be stretched to days of the dead when we keep our friends and loved ones who have died alive in our hearts throughout the year. Yes, we may miss them and sometimes our hearts are heavy. But they can also be filled with joy and gratitude for their lives.

---

Thank you so much for being part of the Your Life Is Your Story community. Thanks to all our subscribers. I hope you enjoy this month's issue.

You are receiving this e-zine because you signed up for it or someone who is subscribed passed it along to you. If a friend DID forward this to you consider subscribing by visiting our signup page . Also, let me know what you'd like to see more of in this newsletter – simply reply to this email e-zine.

– Tom
---
Featured Article: Fathers, Sons and Holy Ghosts
By Tom Gilbert - Copyright © October 30, 2021

Fathers and sons can have complicated relationships. As both a father and a son I've had the opportunity in my life to personally explore the relationships. And like many men, it can be a deeply rich experience. Life may not be as complicated as we like to make it out to be. But truly, it must be said that relationships among fathers and sons have much to teach us about life.

I know when I am around my son I am very happy, grateful and sometimes quite overwhelmed with the feelings I have about him. I want him to be a fulfilled individual. I know that he walks his path, just as I do mine, and my father before me, and his father, and on down the tunnel of time. Yet, often what is in my heart is difficult to express. Why is that?

My dad was a man who had deep feelings. He was also very intellectual. And a supremely talented jet airplane pilot. He went to Harvard on a scholarship. There wasn't any way the family would have afforded sending him there without some financial assistance. There was no legacy connection. At Harvard he got a powerful education. But upon graduating what he was most excited about was that the Air Force would pay him to fly.

I don't recall my dad being a pal, someone who would take me to ball games or let me ride on his shoulders. He wasn't that type of father. He could be strict and tough. But he provided for my needs and I know he loved me, just as he loved my sister and brother and mom. It was just hard for him to show it. Later in life, after Mom passed away, I saw a softer and more caring dad.

There are no hard feelings about this. Dad was a product of his time and upbringing. I am sure he was influenced by his father. Grandpa was a big figure. Silent. Stoic. Son of a world champion professional trapshooter. So you know he had that as part of his way of parenting. Fred Gilbert, my great grandfather, came from humble circumstances to win his first match against all the best trapshooters in the country. He became something of a legend, rubbing shoulders with Annie Oakley, Tom Marshall and other top shooters. He was among the first class of inductees to the Trapshooter Hall of Fame in 1969. I am still learning about him, his legacy and how that affects me.

I've been interested in people's family and personal histories for years. That includes my own family, and this summer I've learned more about my great grandfather. I enjoy the interaction with others on the topic and I like writing and helping others craft their memoirs.

I was listening recently to a podcast episode with Barack Obama and Bruce Springsteen. The series is titled, Renegades: Born in the USA. The topic of the episode was about fathers, sons and masculinity. In it they both explored their own relationships with their fathers as well as their experiences as fathers. It was very revealing. Fathers and sons and the sometimes presence of what I would term "Holy Ghosts" permeate these relationships. Men often wrestle with how to parent their children or be good sons. Thankfully there are many women to help us navigate this area. And some solid male mentors, if we know where to look.

You can read other life story articles here.


---
Featured Resource: Canophilia
Are you a pup lover, someone who has great affection for dogs? If you are, the technical term for you is Cynophilist. But that doesn't sound as great as a dog lover. Canophilia is hte technical term for the love of a dog. Why am I bringing this up? Because I know there are many who are passionate about their pets and dogs are a well-loved and often chosen animal companion. My son and his roommate have a total of four dogs. And they are pretty large. Castiel is a Great Dane. Bruno is a mix of Boxer and Great Pyreneese. Jinger, the eldest and definite Alpha of the pack is a loving Pitbull/Labrador mix. I am not too sure about Bailey. She's pretty hyper and has those Doberman ears. Plus, she is wiry like a Greyhound.

I've been dog sitting the past week for these canines and practicing my canophilia. It's been fun, even when they are all vying for attention and putting a lot of weight on my elderly bones!

According to Business Insider the best websites for dog lovers are: here.
Closing Information
That's it for this month's issue. Thanks for reading. Be sure to visit our blog regularly, and here's to telling your story. Do give it some serious consideration because I just know you've got a great story to tell! Be sure to see the Get Started section.

Any comments, ideas or feedback is greatly appreciated. Just reply to this 'zine and tell me what you think!

Until next time, – keep your story alive!

Tom Gilbert
---