Greetings



"Your past is your story up to now. The future is the story yet to come. The present is where you live with that experience, your hopes and your dreams."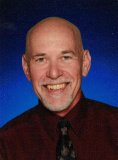 ---


Your Life is Your Story Newsletter

December 21, 2021
Issue #188 – Impossible Possibilities

From Tom Gilbert – Editor and Writer, www.your-life-your-story.com

In this Issue:
Opening remarks: Ring Out Solstice Bells
Featured Article: Impossible Possibilities
Featured Resource: Legacy Connections Films
---
Opening Remarks: Ring Out Solstice Bells
Today is the Winter Solstice in the Northern Hemisphere. December 21 brings us the shortest day of the year. It is also a day of festivity in my family as my son celebrates his birthday on this day.

Solstice celebrations are not unusual. Many people consider this an appropriate time to celebrate light. Starting after the solstice we begin to have longer days. More light, more to celebrate.

The rock group Jethro Tull have a song for today, Ring Out Solstice Bells. It features such lyrics as Now is the solstice of the year. Winter is the glad song that you hear. Ring out these bells. Ring out, ring solstice bells. For me it fits with the holiday season. Here's wishing you very merry and joyful holidays.

---

Thank you so much for being part of the Your Life Is Your Story community. Thanks to all our subscribers. I hope you enjoy this month's issue.

You are receiving this e-zine because you signed up for it or someone who is subscribed passed it along to you. If a friend DID forward this to you consider subscribing by visiting our signup page . Also, let me know what you'd like to see more of in this newsletter – simply reply to this email e-zine.

– Tom
---
Featured Article: Impossible Possibilities
By Tom Gilbert - Copyright © December 21, 2021

I have been contemplating what can or cannot be. It seems that we all have things we can count on. We come to expect that the sun will rise each day, that life will continue, that our routines will continue to be, well, routine.

Yet there are always things that are unexpected. It's just part of life. Sometimes we get pleasant surprises. Sometimes not so much. Some things appear impossible. Still, sometimes the impossible becomes possible.

What about those things that seem impossible? There can be a very real sense of frustration or even foreboding when you confront situations that seem to be impossible to deal with. I can relate. And yet I also believe that some fear or anxiety comes from expecting things to be a certain way. When life doesn't turn out like we want, despite all our well laid plans, we might think we are facing an impossible situation.

Once in a while we discover that things that seemed impossible become possible. I guess we call those events or situations a miracle. Some people do recover from what appeared to be certain death. Or people who faced situations from which there seemed to be no way out suddenly have a solution. How we view an "impossible possibility" is personal. People who have experienced such miraculous events are forever changed. Powerful and positive life changing events can and do happen.

Life can be strange. It can be frustrating. Surprising. Miraculous. Here at the end of another calendar year I like to reflect on all the things I am grateful for. Taking stock of blessings, finding joy in daily living, and recognizing that optimistic outlooks make for less stress are good remedies for when I am feeling down or blue. Here's to hope. It is fueled by the most powerful force in the universe. Love is the answer. So spread some peace, joy and most of all love.

You can read other life story articles here.


---
Featured Resource: Legacy Connections Films
If you are considering a video life story I would recommend looking into what Legacy Connections Films offers.

They do quality work and can help you bring your family closer together through cinematic storytelling. It's a life story option that can be pretty exciting if you want to see a family or personal history preserved in a quality video format.

Here is a link to their site to give you more information, including viewing samples of their work.
Closing Information
That's it for this month's issue. Thanks for reading. Be sure to visit our blog regularly, and here's to telling your story. Do give it some serious consideration because I just know you've got a great story to tell! Be sure to see the Get Started section.

Any comments, ideas or feedback is greatly appreciated. Just reply to this 'zine and tell me what you think!

Until next time, – keep your story alive!

Tom Gilbert
---