Greetings



"Your past is your story up to now. The future is the story yet to come. The present is where you live with that experience, your hopes and your dreams."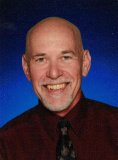 ---


Your Life is Your Story Newsletter

January 30, 2022
Issue #189 – Your Story, My Story, Our Story, The Story

From Tom Gilbert – Editor and Writer, www.your-life-your-story.com

In this Issue:
Opening remarks: Give Me A Break
Featured Article: Your Story, My Story, Our Story, The Story
Featured Resource: My Living Legacy
---
Opening Remarks: Give Me A Break
Give me a break. Or maybe I should say, give me a brake.

We all deserve times when we can pause. Slow down. Breathe. Do that and then you can be refreshed to begin again. Or to continue whatever work, task or thing you are doing, or need to do.

Some people are driven to "go, go, go" all the time. The Type A personality. I can relate. I sometimes suffer from that approach. But I am also learning that breaks are necessary. Even machinery benefits from occasional cool down periods. Give yourself a break so that you can have the energy and desire to keep going.

---

Thank you so much for being part of the Your Life Is Your Story community. Thanks to all our subscribers. I hope you enjoy this month's issue.

You are receiving this e-zine because you signed up for it or someone who is subscribed passed it along to you. If a friend DID forward this to you consider subscribing by visiting our signup page . Also, let me know what you'd like to see more of in this newsletter – simply reply to this email e-zine.

– Tom
---
Featured Article: Your Story, My Story, Our Story, The Story
By Tom Gilbert - Copyright © January 30, 2022

The story of your life is your story. It is also a story not unlike all other stories.

There are philosophers, poets and great explorers of the life journey who have said there are basically just two or three stories. All our stories have something from these stories in our own tales.

Perhaps this is true. The hero's journey, the exploration of meaning in life, living in a family with all the dynamics that come with it, being part of nature, or being part of society, these are all themes I recognize in most people's life stories.

What is interesting about doing this kind of work, the personal history digging, the mining of memories, the reminiscing and reflecting, and then, most importantly, the living today, is that we all can find some meaning, purpose and joy in our one, wild and wonderful life.

You have your story. Whether you have done any writing or recording of it, you do have that story. Know it. Honor it. Love it. All of it, good and bad. There is only one you.

At the same time, your story, my story and all the other stories are part of what I would call The Story. There is so much we all have in common. We are born and die. Sure, but look at the Big Picture. Know that you have your unique experiences. But also know that it is part of the great fabric of living. We can all learn so much from each other and our stories. This is why it is important. Your story, my story, our story, the story.

You can read other life story articles here.


---
Featured Resource: My Living Legacy
Imagine having a video recording of a life story from a family member, close friend, loved one, or even someone you admire and want to know more about.

We do see videos of others all the time. Most of what you find online, particularly on social media, is light, maybe humorous, and pretty much surface stuff. Getting below the surface, being able to find out about a person's personal history, their experiences, values and life lessons, well that takes more effort. But the result can be gold.

You can hire a pro to do the work and sometimes that is the way to go. But now that just about everyone has a smart phone with pretty impressive video capturing capability, you might want to try your hand at interviewing and recording some life stories. My Living Legacy, the brainchild of Dick Liersch, is a great video recording guide. And extremely affordable, less than $6 for the download.

Here is alink to the My Living Legacy site to give you more information. Check it out.
Closing Information
That's it for this month's issue. Thanks for reading. Be sure to visit our blog regularly, and here's to telling your story. Do give it some serious consideration because I just know you've got a great story to tell! Be sure to see the Get Started section.

Any comments, ideas or feedback is greatly appreciated. Just reply to this 'zine and tell me what you think!

Until next time, – keep your story alive!

Tom Gilbert
---