Greetings



"Your past is your story up to now. The future is the story yet to come. The present is where you live with that experience, your hopes and your dreams."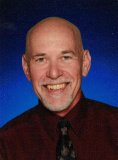 ---


Your Life is Your Story Newsletter

February 28, 2022
Issue #190 – Who Do You Think You Are?

From Tom Gilbert – Editor and Writer, www.your-life-your-story.com

In this Issue:
Opening remarks: War Wounds
Featured Article: Who Do You Think You Are?
Featured Resource: The Memorable Story/Write Your First Draft Memoir Program
---
Opening Remarks: War Wounds
As I write this the Russian invasion of Ukraine is in its fifth-going-on-sixth day. The aggression for what appears no good reason on the part of Russia and their authoritarian leader, Vladimir Putin, has captured headlines, prompted global condemnation, inflicted damage, death and injury, and has many thousands of people fleeing Ukraine.

The history of the world has had way too many such instances. But this is the first full-scale ground war in Europe since World War II.

My heart aches. My heart is heavy. War wounds people. It does so physically, but also psychologically, emotionally and spiritually. | read more on our blog |

---

Thank you so much for being part of the Your Life Is Your Story community. Thanks to all our subscribers. I hope you enjoy this month's issue.

You are receiving this e-zine because you signed up for it or someone who is subscribed passed it along to you. If a friend DID forward this to you consider subscribing by visiting our signup page . Also, let me know what you'd like to see more of in this newsletter – simply reply to this email e-zine.

– Tom
---
Featured Article: Who Do You Think You Are?
By Tom Gilbert - Copyright © February 28, 2022

Who Do You Think You Are?

Maybe your reaction is "What?" Like, just what are you saying to me? That's usually how we react when someone asks that question. It feels like an affront, like we are being questioned about our character or abilities.

But that is not my intention here. Admittedly, I figure many people will initially read it that way and it does get your attention.

What I mean by the question is whether you have done the personal work to figure out who you are, your identity, the "inner you", and what that means when it comes to your story, your personal history, and your memoir.

I have been having an identity…concern. Maybe you thought I was going to say I was having an identity crisis. But not at all. I've done years of personal work figuring out who I am and what I believe in and what my purpose in life is. And, like those of you also engaged in this hard work, I am still finding out some of those answers. However, many years of work on myself, recovering from addictions and obsessions, finding my path, spiritually seeking meaning, and passing along the life lessons I have learned and found beneficial have put me in this line of work.

For over thirty years I worked in the radio broadcasting field. It was fun and good times (most of it) and because I love music and the interesting stories of musicians I spent a lot of time interviewing music makers.

A second career followed, starting around 2010, when I became an elementary school teacher. It has been fun, challenging, rewarding work and although not easy, totally worth it.

Since 2003 I've also engaged in what I would describe as life story work. I enjoy helping others preserve their stories and I certainly am interested in preserving my story and those of my family.

All this work keeps me learning and growing. "Who do I think you are?" That's your question to answer. Being part of the journey of self discovery and working with personal historians can help you get some answers. And preserve your life story for your benefit, and the powerful benefit it can provide others.

You can read other life story articles here.


---
Featured Resource: The Memorable Story/Write Your First Draft Memoir Program
I know from experience that guidance and support as you write your memoir can often make the difference between a promising project coming to fruition or fizzling out. This is important. Denis Ledoux's distance learning program, The Memorable Story / Write Your First Memoir Draft, launches on April 9. When you sign up, you will be guided and supported to reach the end of your first draft composition. It's a well-designed program and sends much your way. If you haven't done so yet, read the detailed description of the program here.
Closing Information
That's it for this month's issue. Thanks for reading. Be sure to visit our blog regularly, and here's to telling your story. Do give it some serious consideration because I just know you've got a great story to tell! Be sure to see the Get Started section.

Any comments, ideas or feedback is greatly appreciated. Just reply to this 'zine and tell me what you think!

Until next time, – keep your story alive!

Tom Gilbert
---