Greetings



"Your past is your story up to now. The future is the story yet to come. The present is where you live with that experience, your hopes and your dreams."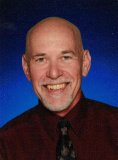 ---


Your Life is Your Story Newsletter

March 31, 2022
Issue #191 – Tall Tales and Foolishness

From Tom Gilbert – Editor and Writer, www.your-life-your-story.com

In this Issue:
Opening remarks: Shock and Rock
Featured Article: Tall Tales and Foolishness
Featured Resource: The Memorable Story/Write Your First Draft Memoir Program
---
Opening Remarks: Shock and Rock
As a lifelong lover of good rock n' roll music I was greatly saddened by the news of the sudden death of Foo Fighters drummer Taylor Hawkins. He lived his life very large, just like his personality. Very energetic, fun and outgoing. His demise leaves a big hole in the lives of those who knew and loved him, including his family and many friends. And it was devastating to the Foo Fighters, especially to their leader, Dave Grohl.

I am a big Foo Fighters fan and thoroughly enjoyed seeing them in concert. Taylor Hawkins was always a large part of the entertainment. He was an amazing drummer, but also quite a showman. He could sing and he had a very charismatic personality.

I had just finished reading Grohl's memoir, "The Storyteller - Tales of Life and Music" (Harper Collins Publishing) the week before the news about Hawkins. In the book Dave speaks very fondly of his drummer and deep friend, someone he describes as a brother. It's a heavy loss.

Despite the news you will read about Taylor Hawkins having a lot of substances in his body and the temptation to dismiss it as yet another drug-fueled rock and roll casualty, there is a lot more to his life than that. I think the reflection by Elizabeth Conant for the Chicago Tribune says some things worthy of consideration. People have lives that are multifaceted and people also deal with a lot of vulnerabilities. I am sad that Taylor has passed on. But I am grateful for all the wonderful things he accomplished and how he had a positive impact on so many people.

---

Thank you so much for being part of the Your Life Is Your Story community. Thanks to all our subscribers. I hope you enjoy this month's issue.

You are receiving this e-zine because you signed up for it or someone who is subscribed passed it along to you. If a friend DID forward this to you consider subscribing by visiting our signup page . Also, let me know what you'd like to see more of in this newsletter – simply reply to this email e-zine.

– Tom
---
Featured Article: Tall Tales and Foolishness
By Tom Gilbert - Copyright © March 31, 2022

At the writing of this article it is April Fool's Eve. A day dedicated to pranking or fooling people. Yes, this sort-of holiday inspired the article.

Some people are natural storytellers.

However, some really know how to stretch the truth.

I can't deny that I like to hear entertaining stories, particularly from people relating something from their life experiences. It might have been a wonderful trip they took. Or maybe a grand tale about overcoming a major obstacle or challenge. Some people are also really good at making you laugh about a situation they lived through.

Is it wrong if such storytellers stretch the facts to make the story more interesting or to show them in a more favorable light? What a question, right?

There can be a fine line between the truth and a tall tale. Memory is in the eye (brain) of the storyteller. And honestly, some of the best stories you will hear from family and friends are those where they have gotten better over time.

I try not to be too harsh on anyone who regales us with their exploits and maybe dresses it up a little. With the qualification, however, that they are not out and out telling a major fib. It is a little like the "fish tale" where the fish reeled in is in reality not quite as big as the fisherman wants you to believe.

Many a tall tale that finds its way into common lore has basis in truth. Part of what makes Paul Bunyan or Johnny Appleseed so popular is the hyperbole you encounter in their stories. So, if your life story contains some really outrageous material that is more "tall tale" than fact, it can be beneficial to let the reader recognize that. Use the ol' wink, wink, nudge, nudge technique.

I caution against out and out lies and embellishments that present falsehoods to cover up for past misbehavior or misadventures. Truth is still the best policy. But what I am writing about here is more a literary technique.

So the next time you are capturing some family history or relating your own life story, consider how truthful you should be. And also take into consideration your motive. Are you sharing a story for entertainment value, or are you passing off some untruths for personal gain and at the expense of being honest?

You can read other life story articles here.


---
Featured Resource: The Memorable Story/Write Your First Draft Memoir Program
I know from experience that guidance and support as you write your memoir can often make the difference between a promising project coming to fruition or fizzling out. This is important. Denis Ledoux's distance learning program, The Memorable Story / Write Your First Memoir Draft, launches on April 9. When you sign up, you will be guided and supported to reach the end of your first draft composition. It's a well-designed program and sends much your way. If you haven't done so yet, read the detailed description of the program here.
Closing Information
That's it for this month's issue. Thanks for reading. Be sure to visit our blog regularly, and here's to telling your story. Do give it some serious consideration because I just know you've got a great story to tell! Be sure to see the Get Started section.

Any comments, ideas or feedback is greatly appreciated. Just reply to this 'zine and tell me what you think!

Until next time, – keep your story alive!

Tom Gilbert
---