Greetings



"Your past is your story up to now. The future is the story yet to come. The present is where you live with that experience, your hopes and your dreams."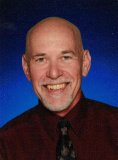 ---


Your Life is Your Story Newsletter

May 30, 2022
Issue #192 – Carry That Weight

From Tom Gilbert – Editor and Writer, www.your-life-your-story.com

In this Issue:
Opening remarks: Class Dismissed
Featured Article: Carry That Weight
Featured Resource: The Veterans History Project
---
Opening Remarks: Class Dismissed
Another school year is coming to an end. The journey of learning should never end and as a teacher wrapping up my time in the classroom I firmly believe in the concept of lifelong learning.

I have been a school teacher for a dozen years. Almost all of them were with 5th graders. The wonder years when students are transitioning from little children to more independence and the brink of adolescence can be extremely challenging for both the students and the educators. It also can be very rewarding.

It wasn't in my plans to be a teacher, at least not when I was in college and for many years after. I have tried my hand at a variety of things and all of my experiences have been helpful, even when I didn't see it at the time. When I did go into teaching I was 55. Now I am 66 and ready to move on from the teaching profession. I know I will still teach. That's part of being a personal historian and life story professional and something I've done part time since 2003. Now I will have more time for that work, and more time for other things, too!

Remember, the purpose of life is to live it to the fullest. I am very grateful for all of it. I don't take any of it for granted and I know all I have is today. Same as you. Same for everyone.

---

Thank you so much for being part of the Your Life Is Your Story community. Thanks to all our subscribers. I hope you enjoy this month's issue.

You are receiving this e-zine because you signed up for it or someone who is subscribed passed it along to you. If a friend DID forward this to you consider subscribing by visiting our signup page . Also, let me know what you'd like to see more of in this newsletter – simply reply to this email e-zine.

– Tom
---
Featured Article: Carry That Weight
By Tom Gilbert - Copyright © May 30, 2022

Boy, you're gonna carry that weight, carry that weight a long time. - The Beatles

There is a certain heaviness in the world these days. War in Ukraine. Mass shootings in the United States. People dying, young and old. It weighs heavy on the soul.

Yet there is still so much in life that is beautiful. There can be joy, even in the midst of tragedy. Sometimes you have to look hard to find it. Or you have to put yourself out there and be willing to suffer with someone. That's the definition of compassion. Joy doesn't always mean happiness. It is connected to that greatest of all things - love.

I have noticed that when there are the unspeakable tragedies and hardships that somehow, in some way, goodness still finds a way. It's true. The consolation of a friend, the response of a first responder, the support from true heroes, the ones who rescue us in our emotional and psychological need.

Fred Rogers (of Mr. Rogers' fame) remembered what his mother told him. "When I was a boy and I would see scary things in the news, my mother would say to me, 'Look for the helpers. You will always find people who are helping.' To this day, especially in times of 'disaster,' I remember my mother's words, and I am always comforted by realizing that there are still so many helpers — so many caring people in this world."

It's Memorial Day in the United States. On this day we remember and pay tribute to the military men and women who died in the service of our country. It's a day of patriotism. And it can be a day of sadness along with gratitude.

As a person who spends much of my time with life story work I know that our stories of hardship and tragedy and how they affected us are really important. I suppose it is natural that so many people don't want to recall those times or share that part of their story. However, the strength of the human spirit shines brightest when dealing with such difficulties.

It takes tact and patience to listen to others and to speak with them about their experiences with loss. It also takes time, often a long time. Certainly when the grief is new and raw there is not yet the perspective that may prove more valuable at a later time.

When people do speak up and share shortly after dealing with great loss, like the death of family members, it can sometimes bring some relief, even healing. But usually the time of processing supersedes this.

Every day should be honored as a gift. Yes, even in the hard days. Life is not easy and we often have to carry that weight. But life is also awesome. Do not be discouraged. Find hope. Be present to it all. And whenever you can, be kind.

You can read other life story articles here.


---
Featured Resource: Veterans History Project
I don't believe in glorifying war. I long for a world where there will be no more war.

But I certainly believe in honoring the lives of veterans. So many of them have made great sacrifices in their lives and in the service of their country. Their tales of combat and other military experiences are an important part of history.

Shouldn't we know more of the stories of our veterans? That's the goal of The Veterans History Project. It's all about helping veterans share their stories. The stories often have much to teach us. Find out more from the Library of Congress and the official site of the Veterans History Project.
Closing Information
That's it for this month's issue. Thanks for reading. Be sure to visit our blog regularly, and here's to telling your story. Do give it some serious consideration because I just know you've got a great story to tell! Be sure to see the Get Started section.

Any comments, ideas or feedback is greatly appreciated. Just reply to this 'zine and tell me what you think!

Until next time, – keep your story alive!

Tom Gilbert
---