Greetings



"Your past is your story up to now. The future is the story yet to come. The present is where you live with that experience, your hopes and your dreams."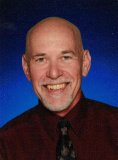 ---


Your Life is Your Story Newsletter

June 30, 2022
Issue #193 – Too Much Is Not Enough

From Tom Gilbert – Editor and Writer, www.your-life-your-story.com

In this Issue:
Opening remarks: Again June
Featured Article: Too Much Is Not Enough
Featured Resource: Turning Memories Into Memoirs
---
Opening Remarks: Again June
Every June is a month for me to celebrate and reminisce.

Maybe you wonder why. The reason is that June has more significance for my life journey than any other month. By far! There are several important birthdays. There are also death anniversaries. But there is more.

The month of June has also typically been a time when I've gone on some good adventures. Some were vacations such as to Italy or the Grand Canyon. Other "adventures" have included great concerts or bucket list items, like flying in a hot air balloon.

This June included starting a new phase of life after retiring from school teaching and entering into more work in health care. All the while continuing to develop more life story projects. On June 18 I got together with some former radio broadcasters I worked with forty years ago. It was quite a reunion! One of these days I will write about my radio days.

Chances are there is a particular month that rings the memory bells for you. Try journaling about that. It might lead to a good life story chapter.

---

Thank you so much for being part of the Your Life Is Your Story community. Thanks to all our subscribers. I hope you enjoy this month's issue.

You are receiving this e-zine because you signed up for it or someone who is subscribed passed it along to you. If a friend DID forward this to you consider subscribing by visiting our signup page . Also, let me know what you'd like to see more of in this newsletter – simply reply to this email e-zine.

– Tom
---
Featured Article: Too Much Is Not Enough
By Tom Gilbert - Copyright © June 30, 2022

It's all too much. - The Beatles from the Yellow Submarine album.

Is too much ever not enough? Let's explore this paradox

When you are satiated, say from eating a big meal, you don't want more. It would be too much, right? But we all know there are people who eat too much and suffer the results.

People who have an addiction, like alcoholism, drugs or sex find that they cannot get enough of what they are obsessed with. Even when they want to quit they often find they cannot. As the saying goes, "One is too many, a thousand is not enough."

I would like to think that some of the big problems in our world today, gun violence, war, political divisions, climate change consequences, world hunger and so on, would be considered too much. Enough is enough. But still those problems persist.

I believe everyone should be entitled to certain rights and freedoms. Everyone should have opportunities to develop their talents. Everyone deserves some dignity and respect. But, alas it seems that too much oppression and repression stands in the way of that becoming a reality for all.

Another example of too much is not enough is the incredible wealth of a few in the world. Now I am not saying it's wrong to be rich or have wealth. But at what point is too much enough? It seems some are never satisfied.

Here's something to ponder, something to consider that would put a positive spin on "too much is not enough." What if we truly had unconditional love for each other? What if there was endless gratitude for our blessings? What if mercy and forgiveness knew no limits? Those are some things we can never have too much of.

There is no such thing as too much life storytelling. I don't mean that we need to listen to Uncle "So and So" drone on and on about his exploits. But wouldn't it be great if we all could learn more about our family history, our ancestors and also about our friends and acquaintances? Okay, maybe some things should not be shared. However, I do think there is not enough sharing of our life stories and the lessons from our journeys. The world is full of amazing stories and your life may be one of them.

You can read other life story articles here.


---
Featured Resource: Turning Memories Into Memoirs
Having a detailed guide to writing your life story memories and turning them into an interesting narrative that others will enjoy reading is something I searched for and found in Turning Memories Into Memoirs

This book is time tested and Denis Ledoux of The Memoir Network has honed and turned it into different formats to help aspiring memoirists create worthwhile life stories. Find out more The Memoir Network bookstore.
Closing Information
That's it for this month's issue. Thanks for reading. Be sure to visit our blog regularly, and here's to telling your story. Do give it some serious consideration because I just know you've got a great story to tell! Be sure to see the Get Started section.

Any comments, ideas or feedback is greatly appreciated. Just reply to this 'zine and tell me what you think!

Until next time, – keep your story alive!

Tom Gilbert
---