Greetings



"Your past is your story up to now. The future is the story yet to come. The present is where you live with that experience, your hopes and your dreams."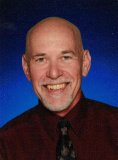 ---


Your Life is Your Story Newsletter

July 30, 2022
Issue #194 – Past Light Lives

From Tom Gilbert – Editor and Writer, www.your-life-your-story.com

In this Issue:
Opening remarks: Sunflower Sightings
Featured Article: Past Light Lives
Featured Resource: Peace Talks Radio
---
Opening Remarks: Sunflower Sightings
---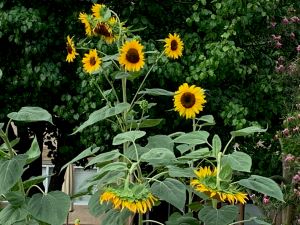 I have noticed a lot of sunflowers lately. They seem to be everywhere. Sunflowers grow fast and tall, especially in our warm New Mexico climate. Lots of them are visible when I am out on my daily walks, turning their bright yellow faces to the sunlight and rising high over the backyard fences and walls.

Sunflowers are the national flower of Ukraine, a country that has been mired in a war with Russia for the past five months. The people of Ukraine have been suffering from this horrible and aggressive invasion by Russia, yet they have shown great courage and resilience.

History bears evidence of war mongering over the years and centuries. It seems to me that the hope of most people is to live free and in peace. I pray for that day. The sunflowers are a reminder to keep praying, to keep hope alive.

---

Thank you so much for being part of the Your Life Is Your Story community. Thanks to all our subscribers. I hope you enjoy this month's issue.

You are receiving this e-zine because you signed up for it or someone who is subscribed passed it along to you. If a friend DID forward this to you consider subscribing by visiting our signup page . Also, let me know what you'd like to see more of in this newsletter – simply reply to this email e-zine.

– Tom
---
Featured Article: Past Light Lives
By Tom Gilbert

Less of my future and more of my past. - Stephen Bruton from The Fading Man.

For most people we have no real idea how long we will live. We hope for good, long lives, but there is no guarantee.

Just like stars, I believe the light of our lives lives on. It might take a while for others to "see" it. But our past light lives.

As we age and reach middle age, say your late-forties to mid-fifties, it can be common to ponder that you have less of your future and more of your past. That is not to be morbid. It is just a reality check.

I am now just past my mid-sixties, so this holds some significance for me. I have reached a stage in my life where I can work less and I have more free time to pursue the things I have wanted to do if I "only had the time."

My life has been pretty good. Actually, I must be honest, despite some ups and downs, there have been many blessings. I have a great deal of gratitude. Years ago things could have gone in a different direction, but fortunately a turning point led to a new way of life. That, in turn, has resulted in some hard-earned personal growth. I believe this experience is what so strongly motivates me to help others preserve and share their life stories through memoir writing.

Whether you live a long life or not, you do have a life story. Your experiences help shape who you are. And your story can be important to your family, your friends, loved ones and even people you might never meet.
---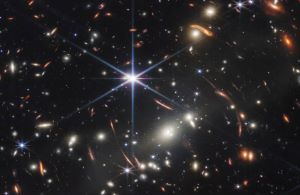 Earlier this month NASA released the first photos from the James Webb Space Telescope. You probably saw them. This incredible telescope is in orbit around the Earth, but a million miles away from our planet. It gives the most powerful telescope ever constructed the best view of our universe yet. Now we are seeing images that have taken billions of light years to reach us. It is like looking way, way back at the beginning of many galaxies and stars. It is very awe inspiring.

The "light" of your life experiences can shine forth. Down through the years and on to your descendants. Let it shine, let it shine.

You can read other life story articles here.


---
Featured Resource: Peace Talks Radio
Peace Talks Radio is celebrating 20 years of creating powerful radio episodes about peacemaking and non-violent conflict resolutions in all areas of our societies. Peace is more than a word or a wish for Paul Ingles and his staff. The program is dependent on support from donors. Paul is about to turn 66 and he does have a wish. It is to raise some much needed funding to keep Peace Talks Radio going. The program airs on many radio stations and is part of Good Radio Shows, Inc, a 501 (c)3 non-profit organization creating broadcast programs, online content and printed materials that inform, inspire and improve the human condition. You can find out more and also listen to their programs here.

If you are on Facebook check out their Facebook Page.
Closing Information
That's it for this month's issue. Thanks for reading. Be sure to visit our blog regularly, and here's to telling your story. Do give it some serious consideration because I just know you've got a great story to tell! Be sure to see the Get Started section.

Any comments, ideas or feedback is greatly appreciated. Just reply to this 'zine and tell me what you think!

Until next time, – keep your story alive!

Tom Gilbert
---