Greetings



"Your past is your story up to now. The future is the story yet to come. The present is where you live with that experience, your hopes and your dreams."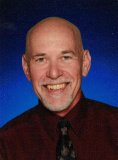 ---


Your Life is Your Story Newsletter

August 30, 2022
Issue #195 – Your Memoir and the Larger World

From Tom Gilbert – Editor and Writer, www.your-life-your-story.com

In this Issue:
Opening remarks: Honest Reflections
Featured Article: Your Memoir and the Larger World
Featured Resource: Grandparenting 101
---
Opening Remarks: Honest Reflections
I recently finished reading Rickie Lee Jones' memoir, Last Chance Texaco. I was struck by her honest reflections in her story.

Like many musicians whose first album becomes a big success, people can get the wrong impression that she was an overnight sensation. But the truth is she was struggling to make it, for the pieces of the puzzle to come together, and she had a lot of tough things happen before she got her big break. She never gave up on her dream. She also didn't lose sight of how precarious the journey was and she bares her soul in her book.

Reflecting honestly on our lives and being willing to write about it and share it is not easy. Yet we all can draw strength from these stories. And each author of their story certainly grows from the process.

---

Thank you so much for being part of the Your Life Is Your Story community. Thanks to all our subscribers. I hope you enjoy this month's issue.

You are receiving this e-zine because you signed up for it or someone who is subscribed passed it along to you. If a friend DID forward this to you consider subscribing by visiting our signup page . Also, let me know what you'd like to see more of in this newsletter – simply reply to this email e-zine.

– Tom
---
Featured Article: Your Memoir and the Larger World
---
By Tom Gilbert

A slice of life memoir that includes your experiences set against or within the context of an important historical event allows your readers the opportunity to see history through your eyes. This is one of the gifts of shared life story writing.

With all the turmoil in recent months and years including hurricanes, earthquakes, war, mass shootings, virus pandemic and nuclear threats, it is more timely than ever to consider your life story in the context of the world at large.

Relating "We Were There" personal experiences connects us to history in a much more personal way than reading about it in a typical textbook. Stories are one of the most powerful and effective ways to learn about life. Our purpose becomes clearer and our perspective enlarged when we read and identify with a well written account of another's understanding of history based on their personal encounter with a significant event.
---
Effective memoir is about more than your life and your interior experience of emotion.
What you experience is indeed your story, but if you want to pen a memoir that appeals to a wider audience than just yourself it needs to include how your story connects to events in the larger world"

Memoir that takes into account The Larger World is fascinating work.

A little research can add greatly to your personal history. Pick a historical event from your lifetime. Study the news accounts, look at the pictures and video and reflect on how the event has specifically impacted you. Then begin to write your thoughts.

You can read more of this life story article here.
---
Featured Resource: Grandparenting 101
Another Grandparents Day is coming up on Sunday, September 11. I learned from GRANDmagazine about a course to help grandparents be more helpful in their role as grands. This course does not try to present one-size-fits-all answers and solutions; rather, it gives you the stories, the examples and the ideas that will help you form your own unique and personal set of grandparenting goals and plans.

Richard and Linda Eyre, veterans of speaking and writing about parenting for 40 years are grandparents themselves and vitally interested in helping other grandparents. The Zoom courses will happen every month for six months, and participants will also receive weekly study guides and materials which follow up on each Zoom course.

All registered members will also receive the opportunity to order the full series of Alexander's Amazing Adventures–12 brilliant and dramatic stories to listen to with grandchildren that teach the 12 core values of life (Based on the Eyres New York Times #1 Bestseller Teaching Your Children Values.)

Since the 6 installments each stand alone and since they repeat, grandparents can join at any time and their membership will carry through all 6 classes. Get more information here.
Closing Information
That's it for this month's issue. Thanks for reading. Be sure to visit our blog regularly, and here's to telling your story. Do give it some serious consideration because I just know you've got a great story to tell! Be sure to see the Get Started section.

Any comments, ideas or feedback is greatly appreciated. Just reply to this 'zine and tell me what you think!

Until next time, – keep your story alive!

Tom Gilbert
---