Greetings



"Your past is your story up to now. The future is the story yet to come. The present is where you live with that experience, your hopes and your dreams."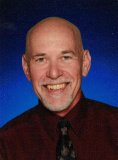 ---


Your Life is Your Story Newsletter

November 27, 2022
Issue #197 – Spending and Giving

From Tom Gilbert – Editor and Writer, www.your-life-your-story.com

In this Issue:
Opening remarks: Down Time
Featured Article: Spending and Giving
Featured Resource: Gratitude Journals
---
Opening Remarks: Down Time
---
I still vividly recall the middle of March, 2020 when I was teaching 5th graders and we got the word that students were going to stay home and we were to teach online. Remote learning on the fly as the Covid pandemic hit with full force.

Now we are two and a half years later and I managed to make it through all that time without catching the virus. Until now. It's amazing considering my two jobs were teaching and working at a hospital in a non-clinical position, but still around lots of people that certainly were carrying the virus.

I retired from the teaching job this past summer and I took on more hours at my hospital gig. I kept my Covid booster vaccinations current and I continued to wear a mask per the job requirement. But the virus is clever and continues to evolve. I finally caught it two weeks ago and I had some down time. I am fortunate I didn't get seriously ill, but it was still rough going for a week. Don't take it for granted. And if you do catch it, be sure to give your body time to recuperate. The "down time" for me was very necessary!

---

Thank you so much for being part of the Your Life Is Your Story community. Thanks to all our subscribers. I hope you enjoy this month's issue.

You are receiving this e-zine because you signed up for it or someone who is subscribed passed it along to you. If a friend DID forward this to you consider subscribing by visiting our signup page . Also, let me know what you'd like to see more of in this newsletter – simply reply to this email e-zine.

– Tom
---
Featured Article: Spending and Giving
---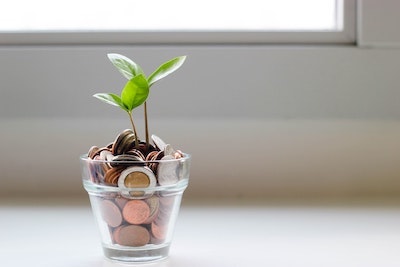 ---
Photo by micheile dot com on Unsplash.
---
Give a little bit
Oh, give a little bit of your love to me
So give a little bit
Oh, give a little bit of your time to me
from Supertramp "Give a Little Bit"

Article by Tom Gilbert

Tis the Season! Yes, the holidays, but also the season of spending and giving.

Is there a difference between spending and giving? I've been considering that.

We live in a very consumer oriented society. Any exposure to media at this time of year heavily reinforces this. Buy, shop, go - go - go! It's exhausting. And I mean just seeing the commercials, let alone actually engaging in the frenzy. Whether it is online or face to face, the spending is really cranked up a few notches during the holidays.

Spending Until Spent

Spending money is part of our economic cycle. And we certainly have things that are necessities. I jotted down a few things we have to spend our money on and they include food, housing, utilities, clothing and healthcare.

If you are able to cover those needs, consider yourself fortunate. Lots of people find it hard to do and you can often end up making difficult choices.

Nevertheless, there are things that we spend our money on that are more in the "wants" than "needs" category. This includes vacations, entertainment and shopping for goods that we like and want.

During the holiday season there is also a focus on giving. This can mean spending, but I don't think it means you have to go into debt to provide gifts for friends, family and others. Consider how your giving can include time spent helping, visiting, encouraging, and other ways that show you care. There is even a counter-point to "Black Friday" shopping. It's called Giving Tuesday.

One of the ways you can give is by sharing your talents. And don't try to excuse yourself by thinking you are not talented. Everyone has things they are good at.

A really nice gift might be preserving a life story. Our life journeys are special and there are lessons and experiences to share that will be treasured by family members, especially the future generations.

I hope you take some time to give real consideration to preserving your family or work history. There are many ways to do it and while it is an investment in time and money, it can be incredibly rewarding and worthwhile.

You can read our articles for ideas. Remember, everyone has a story to tell!


---
Featured Resource: Gratitude Journals
A lot of people focus on gratitude during this time of year. Obviously the Thanksgiving Holiday encourages us to be grateful.

But gratitude is a great tool for well being in all areas of life - mental, emotional, physical and spiritual. My own experience has taught me that regular journaling that includes writing about things I am thankful for has helped me live a more fulfilling life.

I think anyone can do journal writing. But you may want some guidance and there are many journals on the market that focus on using gratitude as part of the reflection and writing process.

A search I made located The 10 Best Gratitude Journals. Browse through the suggestions and see if any of them appeal to you. I have no financial incentive in any of them, but I see some good suggestions. I hope that you find that an attitude of gratitude is helpful.
Closing Information
That's it for this month's issue. Thanks for reading. Be sure to visit our blog regularly, and here's to telling your story. Do give it some serious consideration because I just know you've got a great story to tell! Be sure to see the Get Started section.

Any comments, ideas or feedback is greatly appreciated. Just reply to this 'zine and tell me what you think!

Until next time, – keep your story alive!

Tom Gilbert
---