Greetings



"Your past is your story up to now. The future is the story yet to come. The present is where you live with that experience, your hopes and your dreams."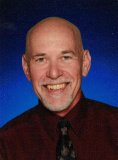 ---


Your Life is Your Story Newsletter

January 31, 2023
Issue #199 – Review and Renew

From Tom Gilbert – Editor and Writer, www.your-life-your-story.com

In this Issue:
Opening remarks: Working on a New Look
Featured Article: Review and Renew
Featured Resource: Life Story Coaching
---
Opening Remarks: Working on a New Look
---
I've had my Your Life Is Your Story website for about 20 years now. It's been an adventure creating content and maintaining the site. It was time for a facelift.

In the spirit of the featured article for this month, I am doing a fair amount of reviewing and renewing. I welcome your feedback. Feel free to let me know what you think. I will continue to post new material and you can stay up with it by visiting the Your Life Is Your Story Blog.

---

Thank you so much for being part of the Your Life Is Your Story community. Thanks to all our subscribers. I hope you enjoy this month's issue.

You are receiving this e-zine because you signed up for it or someone who is subscribed passed it along to you. If a friend DID forward this to you consider subscribing by visiting our signup page . Also, let me know what you'd like to see more of in this newsletter – simply reply to this email e-zine.

– Tom
---
Featured Article: Review and Renew
---
---
Article by Tom Gilbert

It is the beginning of a new year. 2023 and we are just wrapping up the first month.

It is common at the start of a year to look at our lives, make plans and resolutions, and also to look back a bit. I call the process Review and Renew.

If you are doing any life story work then review is a constant part of the process. We look back. We consider our experiences, the way we have lived and what we have learned.
The Year That Was
I think an annual review of our year is helpful. It is like that quote about life by Soren Kierkegaard, "Life can only be understood backwards; but it must be lived forwards."

In reviewing our past I think it is good to look at it honestly. Consider what went well and celebrate it, or at least be grateful.

The things that didn't go like we hoped, the disappointments and the losses, we should review them as well, but not morbidly. Look for the lessons and the silver lining. And if you find it too hard then perhaps you can sit with it and try to make peace. That often requires holding the tension. That's not easy. But it (life) is what it is. So life on life's terms means acceptance and moving forward, moving on.
Renew With Hope
Like the coming of Springtime, renewal is possible. We can renew our goals. We can renew friendships and other relationships. We can renew our outlook.

Life is a journey and writing about that journey can be valuable. It can be valuable for the readers, but also for the storyteller who looks back and lives forward. You know, review and renew.

Check out our many articles for ideas on how to preserve and share your life story. Remember, everyone has a story to tell!


---
Featured Resource: Life Story Coaching
A lot of people are writing memoirs and life stories. Others are preserving their family history. This is all good and important work.

It is also hard work. You can go it alone, but maybe you would like some help.

As a writer, teacher and personal historian I have helped a number of people in preserving their life stories. I can help with the whole process. Some of you are excellent storytellers and some of you are also fine writers.

Everyone can benefit from some feedback and encouragement. Are you looking for some coaching? If so, send me an email and let me know more. I believe you will benefit from hiring me to help you with your personal or family history project.
Closing Information
That's it for this month's issue. Thanks for reading. Here's to telling your story. Do give it some serious consideration because I just know you've got a great story to tell! Be sure to see the Get Started section.

Any comments, ideas or feedback is greatly appreciated. Just reply to this 'zine and tell me what you think!

Until next time, – keep your story alive!

Tom Gilbert
---