Greetings



"Your past is your story up to now. The future is the story yet to come. The present is where you live with that experience, your hopes and your dreams."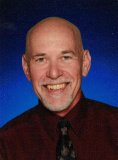 ---


Your Life is Your Story Newsletter

February 27, 2023
Issue #200 – Memoir Milestones

From Tom Gilbert – Editor and Writer, www.your-life-your-story.com

In this Issue:
Opening remarks: Issue 200
Featured Article: Memoir Milestones
Featured Resource: The Memoir Network
---
Opening Remarks: Issue 200
---
As I mentioned in last month's newsletter, I've had my Your Life Is Your Story website for about 20 years now. During that time I have written a large number of articles and published a newsletter faithfully nearly every month.

This month I am proud to reach a milestone. This issue of the Your Life Is Your Story Newsletter is number 200! It's been a labor of love and I have learned a lot in doing the writing and presenting life story tips and resources. You can read past issues here. Thank you for reading. I will continue to post new material and you can stay up with it by visiting the Your Life Is Your Story Blog.

---

Thank you so much for being part of the Your Life Is Your Story community. Thanks to all our subscribers. I hope you enjoy this month's issue.

You are receiving this e-zine because you signed up for it or someone who is subscribed passed it along to you. If a friend DID forward this to you consider subscribing by visiting our signup page . Also, let me know what you'd like to see more of in this newsletter – simply reply to this email e-zine.

– Tom
---
Featured Article: Memoir Milestones
---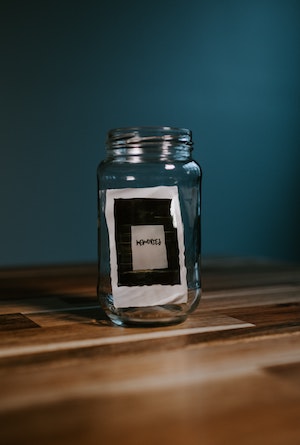 ---
Article by Tom Gilbert

Certain significant events happen in our lives. Life story work includes noting memoir milestones.

By memoir milestones I am referring to both the important and significant events of your life as well as the key points in preserving your personal history.

Significant life events will vary from person to person, but I think we often find commonality in our personal adventures. For instance, our first days of school and also those graduation times. Both impact us. We begin our education with anticipation, excitement and maybe even anxiety. We celebrate our accomplishments when we graduate and get that diploma.
Beginning, Middle and End
Accomplished storytellers understand the importance of a good beginning, middle and end to any tale. Relating our life experiences in a meaningful way requires that we look at how we began points in our journey, what happened along the way, and how we reached the finish line.

It's easy to use an analogy like running a long distance race. Back in 2007 I ran two marathons about 8 months apart. Both times there was eagerness and excitement for the race to begin. Then by the middle I was experiencing the runner's high while also recognizing there was still another 13 miles to go! Making it to the finish line was a grind and it took real determination. However, my training paid off and the thrill of completing 26.2 miles is something I will never forget.

I probably will never run another marathon. But I still have goals and things I hope to accomplish. There is a beginning, middle and end to experience every time.
The Memory List
Figuring out what milestones should be included in your memoir is going to require some thought. Going down memory lane is an exercise in reminiscence and it can be very rewarding. It also can be tough. An honest memoir will include the good and the bad. And it is very important to recognize the life lessons along the way.

One of the great tips for memoir writing I have learned was how to put together a Memory List. A memory list is simply a collection of important (memorable) times in your life. Using just a few words, a phrase, or a sentence or two is all you need. Write them down and store them in a notebook or three ring binder.

As Denis Ledoux of The Memoir Network points out in his excellent book, Turning Memories Into Memoirs, "Your Memory List is always a work in process because the more you remember and jot down, the more you'll recall." I expand on this with my article, The Power of Lists.

It's good to keep in mind that the events of your life, the relationships with people, your thoughts and feelings about life have all contributed to your life journey. Your Memory List of short memory notes will give you endless inspiration and ideas for what to write about. It virtually eliminates the "writer's block" excuse.
Celebrate Milestones
Writing a memoir is a major accomplishment. As you complete sections of your story, take time to savor the work and celebrate milestones. Writing your life story can take a lot of time and it often feels arduous. But stick with it, a bit at a time, and eventually with perseverance and determination you will reach the finish line.

One of the milestones for me in this work is the Your Life Is Your Story Newsletter issue you are reading. It is the 200th edition! It's taken twenty years to reach this milestone. I've learned a lot and I hope you are finding some good encouragement for your own memoir or life story.

Check out our many articles for ideas on how to preserve and share your life story. Remember, everyone has a story to tell!


---
Featured Resource: The Memoir Network
I have often referred to the valuable resources found at The Memoir Network.

I have learned a lot from their resources. And I have no problem referring others to their many fine resources. If you do choose to enlist their services I might get a small benefit as an affiliate. But my main motivation for recommending them is not financial. I believe what they have to offer is truly helpful.

Check out what they have to offer. Denis Ledoux has recently been creating a lot of videos to further enhance the instruction he offers. An example is Here is the Entry Point to Writing Your Memoir!" on the Better Memoir Writing Master Class YouTube channel.
Closing Information
That's it for this month's issue. Thanks for reading. Here's to telling your story. Do give it some serious consideration because I just know you've got a great story to tell! Be sure to see the Get Started section.

Any comments, ideas or feedback is greatly appreciated. Just reply to this 'zine and tell me what you think!

Until next time, – keep your story alive!

Tom Gilbert
---