Greetings



"Your past is your story up to now. The future is the story yet to come. The present is where you live with that experience, your hopes and your dreams."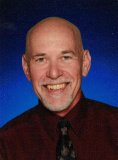 ---


Your Life is Your Story Newsletter

May 28, 2023
Issue #202 – Authenticity in Memoir

From Tom Gilbert – Editor and Writer, www.your-life-your-story.com

In this Issue:
Opening remarks: Memorial Day Weekend
Featured Article: Authenticity in Memoir
Featured Resource: Veterans History Project
---
Opening Remarks: Memorial Day Weekend
---
It is the Memorial Day weekend. It's the unofficial start to the summer season and here in the United States people are breaking out the grills, doing some traveling or camping and engaging in other leisure activities. With apologies to those in the Southern Hemisphere, the end of May and this weekend in particular signal beaches, books and baseball.

There is something about Summer that excites and invigorates. Do you recall when you were in school and were released into the world after the last school day? The relief was palpable. No more dealing with the structure of academics. Lazy days ahead. They heralded so many possibilities!

Summer time can also be a good time to both create memories and to reminisce and get some life story writing done. Thank you for checking out the latest newsletter from Your Life Is Your Story. Enjoy.

---

Thank you so much for being part of the Your Life Is Your Story community. Thanks to all our subscribers. I hope you enjoy this month's issue.

You are receiving this e-zine because you signed up for it or someone who is subscribed passed it along to you. If a friend DID forward this to you consider subscribing by visiting our signup page . Also, let me know what you'd like to see more of in this newsletter – simply reply to this email e-zine.

– Tom
---
Featured Article: Authenticity in Memoir
---
Article by Tom Gilbert

What does it mean to be authentic? I have been contemplating authenticity as it relates to writing, particularly one's life story or memoir.

Telling your truth in your life story is critical to an authentic memoir. Authentic means genuine, honest, real, raw, unfiltered, fearless, valid and truthful.
Authenticity Is From the Heart
Authenticity is from the heart, there is no doubt. Speaking from your heart means you open up about who you really are and what you believe. It also means confronting your doubts and fears. When you face your fears and failures and put it out there for others to read you are taking a risk. Risk taking is scary, but it also is exhilarating and makes us grow.
Tell the Truth
I think readers want to know whether you are telling the truth in your memoir. It is not about embellishing, although how we remember our life experiences will be maybe different depending on who is recalling it.

For the writer it is important to recognize that you are the one telling the story and these are your memories, as best as you remember. What really matters is whether or not these experiences are significant. If so, then why? What is the point? Or the lesson?
Keep On Growing
I want to keep growing in my life, better understanding and appreciating what I am learning and maybe even getting insight that I wouldn't if I didn't spend time looking back and reflecting on those times.

People who are authentic can also learn to live their life free of concern over what others think. Sure, there will always be criticisms, or feedback if that is a better word. But if you live for approval from others then you miss the point of being authentic.

Authenticity in memoir requires courage to face the truth in telling your story. I suggest doing it in a way that gives some consideration to holding the reader's attention with a hope they will relate. If we can share in a way that helps each other then we are on the right track.

Check out our many articles for ideas on how to preserve and share your life story. Remember, everyone has a story to tell!


---
Featured Resource: Veterans History Project
Memorial Day is a time to remember those who've served in military service. Many gave their lives for their country. Some veterans gave of themselves in combat and in service that came at a cost. Preserving the stories of war veterans who have a story they want to document is the work of the Veterans History Project.

The Veterans History Project collects and preserves the extraordinary wartime stories of ordinary people. It is a project of the American Folklore Center of the Library of Congress. The United States Congress created the Veterans History Project in 2000 and it is an ongoing project. The project relies on volunteers to interview, record, compile and donate materials. All are encouraged to participate: veterans, civilians, adults, young people, men, women, scholars, students, amateurs, and experts. For an "up close" look go here.
Closing Information
That's it for this month's issue. Thanks for reading. Here's to telling your story. Do give it some serious consideration because I just know you've got a great story to tell! Be sure to see the Get Started section.

Any comments, ideas or feedback is greatly appreciated. Just reply to this 'zine and tell me what you think!

Until next time, – keep your story alive!

Tom Gilbert
---