Train of Thought
Train of Thought Can Be An Apt Metaphor of Your Life Journey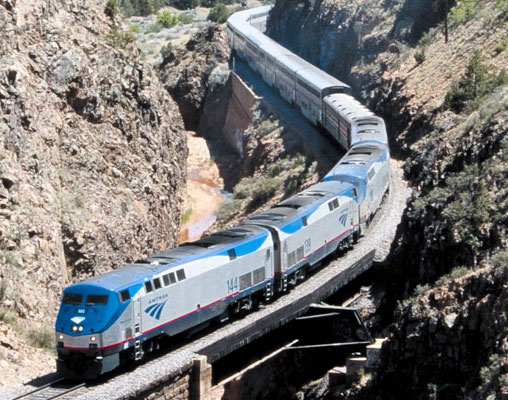 Riding the Southwest Chief on Amtrak
Train of thought is an apt metaphor for me when I reminisce about my life journey. In 2012 I took a long train trip to visit family in Kansas City. I'd done the same train ride from Albuquerque to KC and back more than thirty years before.
Back then I was young and poor and my parents paid the fare so I could come for a visit. Now that both my parents have passed away I wanted to revisit memories by taking the same train trip.
It is a long adventure, more than 18 hours. The train travels north through New Mexico, past Lamy (outside of Santa Fe), Las Vegas (New Mexico, folks, not Nevada) and Raton before crossing the border into Colorado. The tracks continue up through parts of Colorado before heading east across Kansas to Kansas City, Missouri, once the historic "Gateway to the West".
---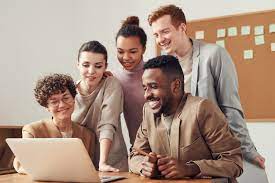 My plan was to absorb the scenery; people watch, read, write and contemplate my life journey. Yes, personal historians need to do that as much as the clients we help.
My life is my story and not unlike many other people I've lived in numerous locales and worked many jobs. This diversity helps me relate to others. And I enjoy learning about the fascinating life adventures of my fellow life travelers.
When you reflect on your life you will find there are different periods that bring up varied memories and associated emotions. Sometimes those emotions cloud your recollections. You'll be thinking about one thing that reminds you of another time and soon you are off-track and derailing your train of thought.

Preserving our life story requires chronicling the events of our lives, but not just by listing them. We want to tell of the key experiences that have been significant to us. How we were raised, where we lived and the important life events all contribute to our story. This can be a very great undertaking.

---
My trip to Kansas City in mid-June of 2012 was good timing for honoring my parents' legacy. They were married on June 14. Plus, my mom passed away on June 15, 2006 and my Dad died more recently, in January of 2012. Father's Day was coming up on June 17th and it seemed like all the stars were aligning for a personal history event.

As a passenger in my own story I found myself doing a lot of reminiscing about growing up. Dad was a lifelong Air Force pilot. Mom was the one who stayed home with the kids and much of the parenting responsibilities fell to her. Military men are out on assignment a lot, and as a result the moms have a heavy schedule. Through it all, good times and bad, they did a pretty good job. At this point in my life I can look back and see this truth. My sister, brother and I all turned out alright.

Riding the rails is a great way to slow down and savor life. My long train ride allowed for that. It wasn't always comfortable; I couldn't afford a sleeper car and it wasn't easy catching shut eye in the coach seats. Tossing and turning while the train cars rolled back and forth made for some interesting and sometimes fitful dreaming. On the other hand, I spent a good deal of waking time in the lounge car gazing at the passing scenery and journaling.

When I was probably seven our family took a long Amtrak train ride from Arkansas to California. We went to visit our cousins and it was a great vacation. The California experience for a young kid growing up on mostly southern air bases was exhilarating. We went to Disneyland, the beach and even a swimming pool at a movie star's house (my Aunt and Uncle had some friends in the business). But I also recall the long hours on the train. I am sure we were driving my parents batty out of boredom or our youthful neediness. We had coach seats on this long ride, too, but on the way back my dad sprung for two sleeper cars. It was more than he wanted to spend, but worth if for us to all get some much needed rest. My dad had a saying after this trip, "If you can stand the strain, take the train."

Both legs of my train journey this time around afforded me time to ponder life and my parents. I am grateful for all they did. Growing up I was often neglectful in expressing gratitude. Heck, much of the time I was too self-centered to recognize just how good my life was. But I see it now. I know they wanted the best for us and made many sacrifices.

---
Many personal historians will encourage you to create "Memory Lists". I think it is an excellent idea. Writing short phrases that help you remember certain times and things in your life are a great way to develop topics for your life story. After you've come up with a fair number (it is not unusual for a memory list to grow to over a hundred items or more) you will begin to see patterns in your life and these can become chapters in your story.

Keeping a focus and developing these themes is not easy when your life story project is spread out over a long period. But that is the nature of life story writing. You are not always going to be writing about the same time period or events. It is common to skip around. One day it is about summer camp when you were eleven and jumped off the cliff into the lake the first time. Next time you might be writing about a business turning point during a midlife crisis. Another trip down memory lane finds you fondly recalling your grandparents. In a more somber moment you are reflecting about the death of your mother.

The end result of your life story may be linear, but not always told in that fashion. Keeping your train of thought can be a challenge, but it, like the journey, is well worth it!