Woodstock, Back to the Garden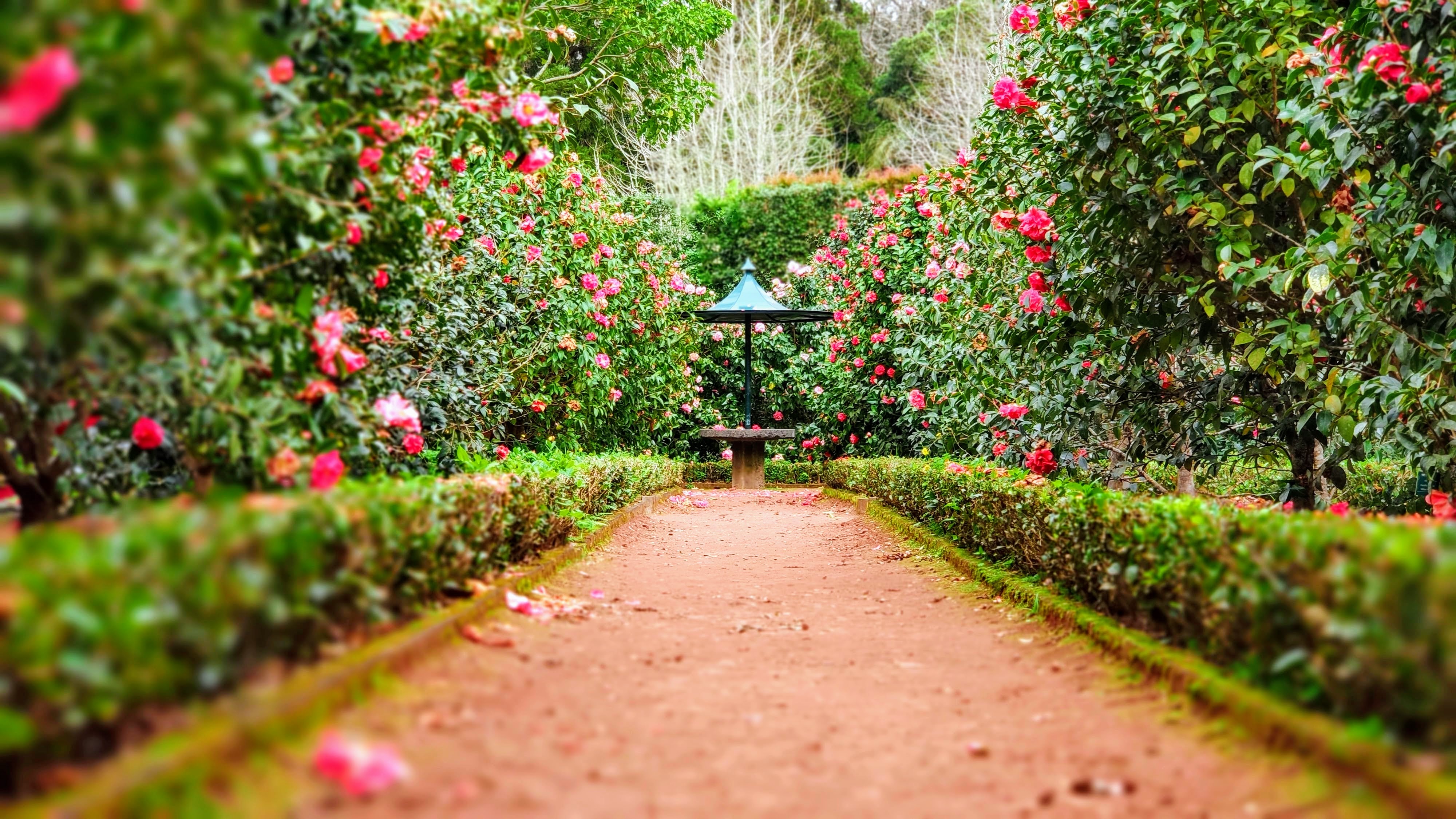 Photo by Ignacio Correia 🔴 on Unsplash
We are stardust, we are golden
We are billion-year-old carbon
And we've got to get ourselves
Back to the garden
Joni Mitchell - "Woodstock"
Woodstock is a small town in upstate New York steeped in lore. Not just for the famed rock festival in August of 1969 (which didn't even take place in Woodstock, but we'll get to that), but for outdoor enjoyment of nature and the deep enriching of your soul through the arts. Some think of it as a "garden of love and peace".
Even though I lived in upstate New York while attending High School, I never made it to the Hudson Valley to visit this historic site. I'd been to Lake George, where my cousins had a terrific lake house. And I'd been to Cooperstown to visit the Baseball Hall of Fame. 
So I got close.
The summer I graduated in 1974 I made a road trip east on the New York Thruway with some high school buddies. We drove for a couple of hours in order to see concerts at the Saratoga Performing Arts Center. Eric Clapton, Santana and Dave Mason - man those were good times!
Why Woodstock? And Why Now?
Why go to Woodstock and why now? Honestly, it has been a bucket list item for me. I was only 13 in 1969 and too young and too far away to make it to the iconic festival. But in the years since I have become a lifelong lover of music, art and a message of peace and hope in an often too troubled world.
One of my good friends from my days working in the radio broadcasting industry currently lives in Woodstock. He even works at WDST, better known as Radio Woodstock. Lenny occasionally comes to visit me in New Mexico where we both worked in rock radio back in the day. During his visit in June he encouraged me and my wife to come visit him. A late September excursion was planned and turned out to be the perfect way to celebrate my wife's birthday. And to finally put a checkmark on this bucket list item.
Lenny is not just on the radio. He also hangs out and even works at some of the local eateries and concert venues.Lenny could be the unofficial mayor of Woodstock. People gravitate to his warm and outgoing personality. And he has a gift of gab which he puts to good use in his descriptions of various inhabitants and locales that all add to the myth of Woodstock. 
We visited some sites, including the local cemetery where we paid respects to the Band members Levon Helm and Rick Danko. Both have since passed on to the great rock jam in the sky. The Band is a legendary group who lived in and around Woodstock and Levon even has a stretch of road named for him.
Guest DJ Hour
One of the highlights of this visit was being a guest DJ for an hour on Radio Woodstock. Not only does it give listeners a chance to pick some music and experience what it is like to open a microphone and speak to listeners, the station gets the guest DJ to make a donation that helps local charities. What a great way to help out those in need.
The hardest part for me wasn't talking "on the air". I did that professionally for more than thirty years and I am over the stage fright. The challenge was paring down my selections to about a dozen songs. I love music and I could easily pick tunes for days. In the end I think it worked out pretty well. You can listen to the hour as well as other on-demand programming at the station's website.
The Sights and Sites

Most people are not aware that the Woodstock Music Festival of 1969 didn't actually take place in Woodstock. The promoters had to find a site, and where they ended up holding the three day event wasn't their first choice. But Max Yasgur's farm in Bethel turned out to be a wonderful place, even though thousands more people came than anticipated. 
We made a trip to visit the original site as well as a really great museum that immerses you in the history of the concert and the times. The cultural explosion of the 1960s was unlike any other time period in our history, and those tendrils of that time extend to today – and beyond!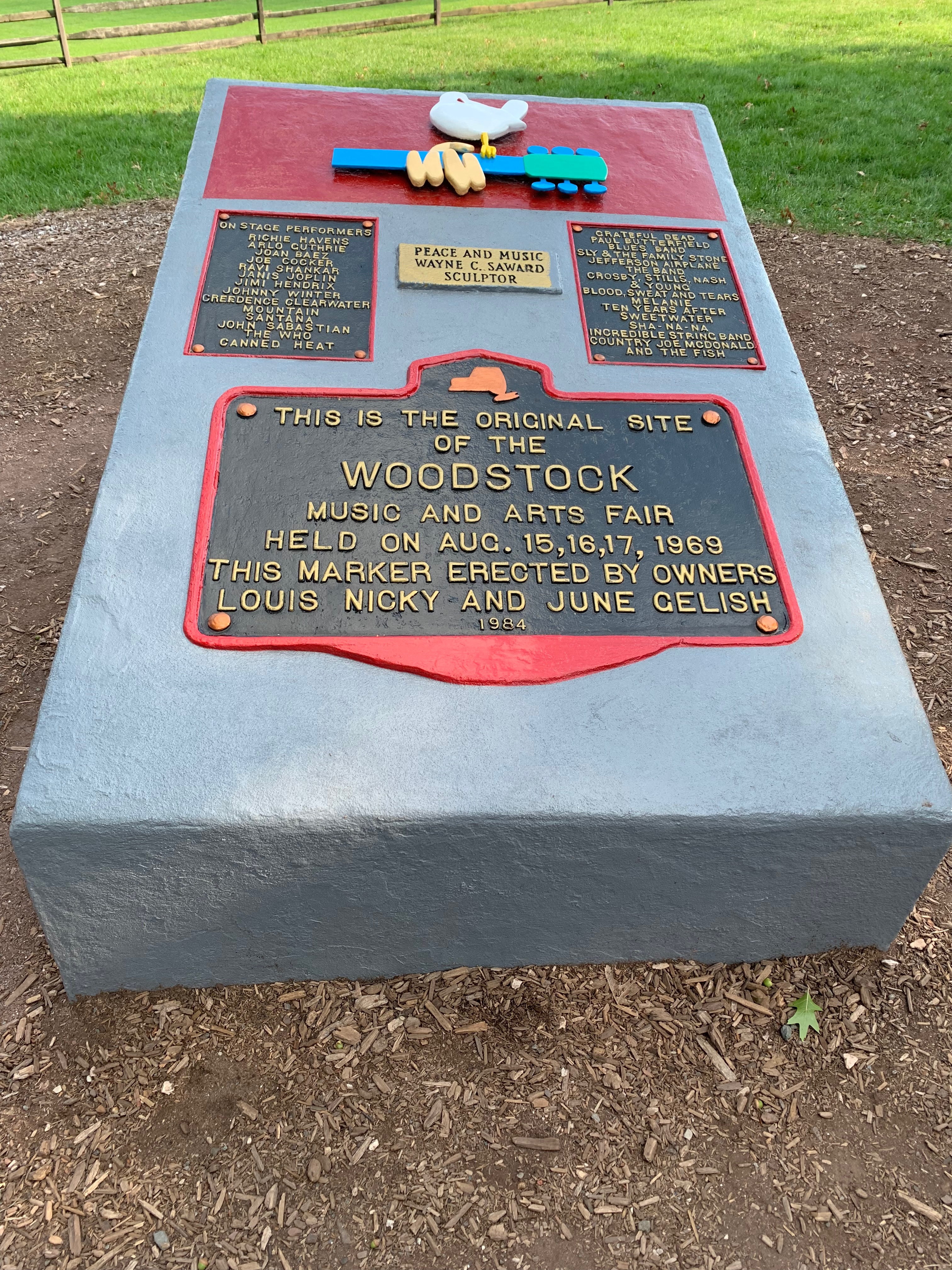 Back to the Garden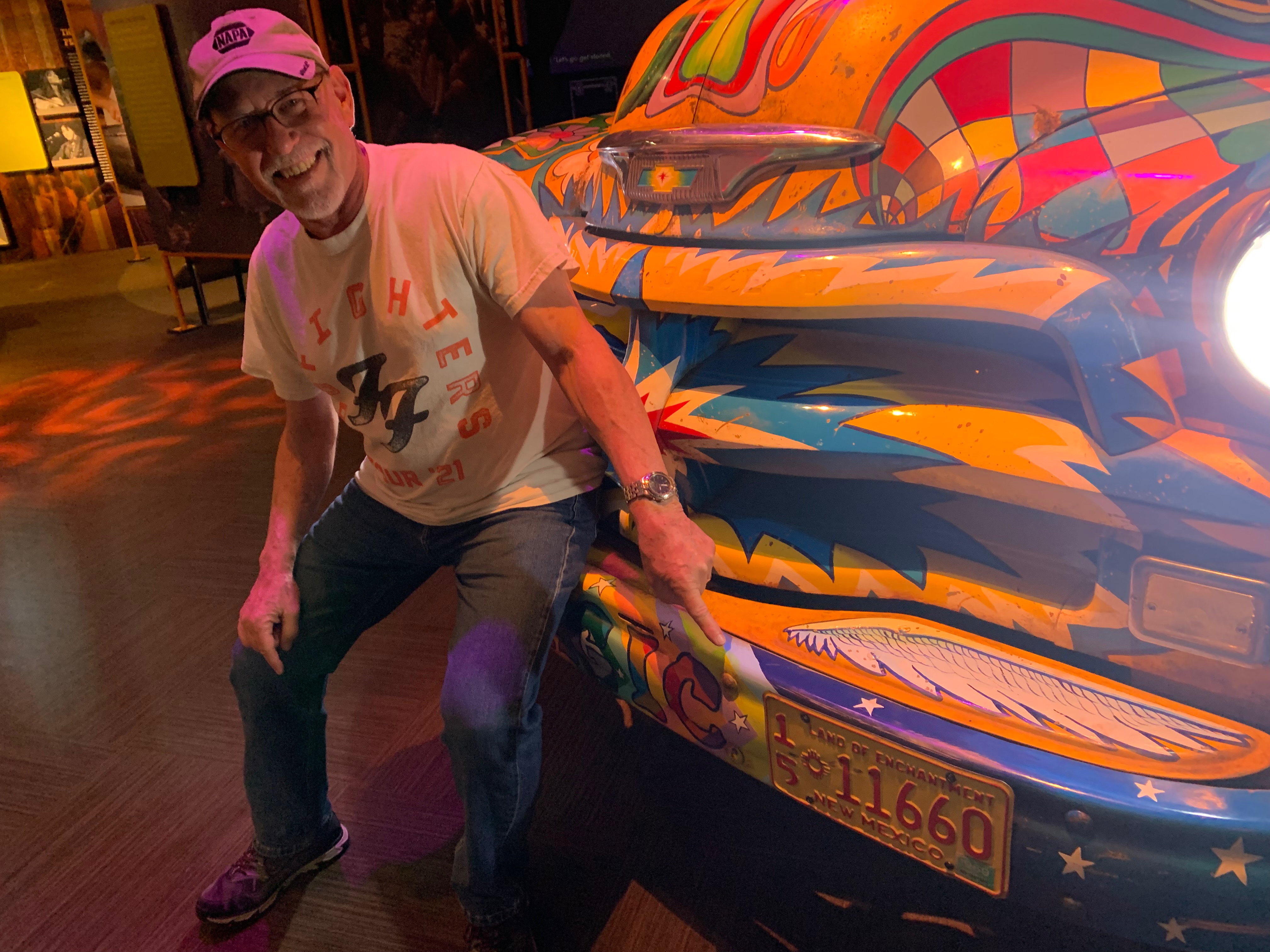 Getting back to the garden was something Joni Mitchell included in her lyrics to her song, "Woodstock". I think she meant back to the innocence and trusting bliss of the Garden of Eden. Of course, we can't really get back to that, at least not literally. But perhaps we can go there emotionally, mentally and spiritually. Like the people who traveled on the psychedelic bus from the Hog Farm in Northern New Mexico to be the Peace Police, we can embody the approach to life that includes taking care of one another.
Our stay included a few days at a wonderful resort about 20 minutes from Woodstock. The Emerson is a quiet and luxurious place that also has a rustic feel. Plus, next door is the world's largest kaleidoscope!. Enjoying the mind bending kaleidoscopic images on an epic level was, well, epic.
We enjoyed our vacation to Woodstock. Three days of fun and music, just like the revelers in 1969. Peace and joy to all!