Greetings



"Your past is your story up to now. The future is the story yet to come. The present is where you live with that experience, your hopes and your dreams."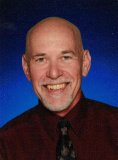 ---


Your Life is Your Story Newsletter

June 21, 2012
Issue #096 – Train of Thought

From Tom Gilbert – Editor and Writer, www.your-life-your-story.com

In this Issue:

Opening remarks: Sweet Summertime
Featured Article: Train of Thought
Featured Resource: Life Traveling
---
Opening Remarks: Sweet Summertime
Summer has arrived (officially yesterday with the summer solstice). This is one of my favorite times of the year. I like baseball, warm weather, vacations and the pace of the season. June is also just a great month.

Here's to your summertime! (And if you happen to be reading this from the Southern Hemisphere remember that you'll get your turn to make us envious when January rolls around.)

"Workin' on our night moves in the summertime
In the sweet summertime" – from Bob Seger's Night Moves
---
Thank you to all the new subscribers. I hope you enjoy this month's issue. You are receiving this e-zine because you signed up for it or someone who is subscribed passed it along to you. If a friend DID forward this to you consider subscribing by visiting our signup page . Also, let me know what you'd like to see more of in this newsletter – simply reply to this email e-zine.
While the main focus of this newsletter is to share thoughts, ideas, and insights on life story writing you should know that I offer various services and also mention some products and services that can be helpful. You are under no obligation to purchase anything, but if any of these products or services are helpful and you decide to utilize them then I am most grateful.
Thanks for reading. – Tom
---
Featured Article: Train of Thought
By Tom Gilbert - Copyright © June, 2012

When you reflect on your life you will find there are different periods in your life that bring up memories and associated emotions. Sometimes the emotions cloud your remembrances. You'll be thinking about one thing that reminds you of another time and soon you are off-track and derailing your train of thought.

Preserving our life story requires chronicling the events of our lives, but not just by listing them. We want to tell of the key experiences that have been significant to us. How we were raised, where we lived and the important life events all contribute to our story. This can be a very great undertaking.

Many personal historians will encourage you to create "Memory Lists". I think it is an excellent idea. Writing short phrases that help you remember certain times and things in your life are a great way to develop topics for your life story. After you've come up with a fair number (it is not unusual for a memory list to grow to over a hundred items or more) you will begin to see patterns in your life and these can become chapters in your story.

Keeping a focus and developing these themes is not easy when your life story project is spread out over a long period. But that is the nature of life story writing. You are not always going to be writing about the same time period or events. It is common to skip around. One day it is about summer camp when you were eleven and jumped off the cliff into the lake the first time. Next time you might be writing about a business turning point during a midlife crisis. Another trip down memory lane finds you fondly recalling your grandparents. In a more somber moment you are reflecting about the death of your mother.

The end result of your life story may be linear, but not always told in that fashion. Keeping your train of thought can be a challenge. Continue reading this article

Read other articles on life-story writing here.
---
Featured Resource
Life Traveling
Summer is here and for many that means vacations and traveling. As you travel down memory lane I can help you put together your recollections in a life story journal or memoir. One of the things I love to do is help people document the significant experiences of their life and, in turn, create a written legacy that reflects the values and lessons of life.

Are you looking for someone to help you preserve your life story? Everyone has a story – it's the story of your life. There are different ways to do this and I can help you explore options to find the one that's right for you. Contact me for a free consultation.

Legacy Keepers
Closing Information
That's it for this month's issue. Thanks for reading. Be sure to visit our blog regularly, and here's to telling your story. Do give it some serious consideration because I just know you've got a great story to tell! Be sure to see the Get Started section.

Any comments, ideas or feedback is greatly appreciated. Just reply to this 'zine and tell me what you think!

Until next time, – keep your story alive!

Tom Gilbert
---