Greetings



"Your past is your story up to now. The future is the story yet to come. The present is where you live with that experience, your hopes and your dreams."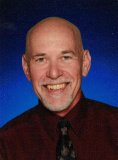 ---


Your Life is Your Story Newsletter

April 30, 2013
Issue #105 – In Passing

From Tom Gilbert – Editor and Writer, www.your-life-your-story.com

In this Issue:

Opening remarks: I'm Back
Featured Article: In Passing
Featured Resource: Memory Grabber; My Words Are Gonna Linger
---
Opening Remarks: I'm Back
It has been a couple of months since my last newsletter. That's unusual for me. Since 2003, rarely has a month gone by without a newsletter. This one is issue #105 and I am happy to be writing again to our many subscribers.

In the past couple of months much has happened. From the Boston Marathon bombings to the death of celebrities like former Prime Minister of Britain, Margaret Thatcher (The Iron Lady), film critic Roger Ebert, actress Annette Funicello and country music icon George Jones. Life has also continued and I've been thinking a lot about the bookends of our earthly existence – birth and death. Just a couple of days ago my 88-year old Aunt Liz died. So this issue has a feature article, In Passing that reflects on death and how it is part of our stories.
---
Thank you to all the new subscribers. I hope you enjoy this month's issue. You are receiving this e-zine because you signed up for it or someone who is subscribed passed it along to you. If a friend DID forward this to you consider subscribing by visiting our signup page . Also, let me know what you'd like to see more of in this newsletter – simply reply to this email e-zine.
While the main focus of this newsletter is to share thoughts, ideas, and insights on life story writing you should know that I offer various services and also mention some products and services that can be helpful. You are under no obligation to purchase anything, but if any of these products or services are helpful and you decide to utilize them then I am most grateful.
Thanks for reading. – Tom
---
Featured Article: In Passing - Death as Transition
By Tom Gilbert - Copyright © February, 2013

I've often wondered at the analogy some use about dying, that it is like the passing of a baton. We are carrying the "baton" of this life and when we die we pass it off. I must admit I like the image of our carrying something through life, be it our gift, our personality, or our essence, that is left behind as we pass over to the next life or plane of existence.

I fully recognize that some people don't believe there is something else after this life. I respect their viewpoint. But my life experience, particularly being around dying family members, tells me otherwise. I feel it in my heart that there is another place we go when we die. We leave this life and step into the next.

In passing - it's a phrase that is with me again. Death is a natural part of our journey and our story. It accompanied me when my mom died and six years later when my dad passed away. Two days ago my aunt died. She was 88 and lived a good life, full of adventure, travel and a variety of experiences. She was modest and quiet, didn't like to talk about herself, but she knew a lot and loved to read books on history. She was passionate about the Egyptians. The last book I saw her working her way through a few weeks ago was about the early Hopi civilization.

Continue reading this article here.
---
Featured Resources
Memorygrabber
Bringing memories to mind from your past can sometimes be a struggle. That's why The Memorygrabber by Michael Boyter is such an excellent tool. This extremely informative and helpful e-book will guide you through you various times in your life, and help you compile lists that you will refer to time and again as you construct your life story. Grab those memories with the extremely affordable Memorygrabber from Family History Products. Go here for more information.
My Words Are Gonna Linger
An excellent anthology from the Association of Personal Historians. My Words Are Gonna Linger contains a number of life stories from various members of APH. You can order the book online through the APH website
Closing Information
That's it for this month's issue. Thanks for reading. Be sure to visit our blog regularly, and here's to telling your story. Do give it some serious consideration because I just know you've got a great story to tell! Be sure to see the Get Started section.

Any comments, ideas or feedback is greatly appreciated. Just reply to this 'zine and tell me what you think!

Until next time, – keep your story alive!

Tom Gilbert
---