Greetings



"Your past is your story up to now. The future is the story yet to come. The present is where you live with that experience, your hopes and your dreams."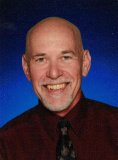 ---


Your Life is Your Story Newsletter

May 30, 2013
Issue #106 – Aspire, Inspire and Perspire

From Tom Gilbert – Editor and Writer, www.your-life-your-story.com

In this Issue:

Opening remarks: The "Why" Question
Featured Article: Aspire, Inspire and Perspire
Featured Resource: Memory Grabber; My Words Are Gonna Linger
---
Opening Remarks: The "Why" Question
I have a three year old grandson and he is currently in the questioning phase. Jacob loves to ask "why"? His reply to nearly every answer is another "why?" Virtually every child goes through this phase. It is the sign of a healthy curiosity.

If you are not asking questions, why not? You are missing out on a big part of living. We need to ask questions, especially those that have to do with our life purpose, what is important, who is influential, what has mattered the most and what you are going to do about your legacy.
---
Thank you to all the new subscribers. I hope you enjoy this month's issue. You are receiving this e-zine because you signed up for it or someone who is subscribed passed it along to you. If a friend DID forward this to you consider subscribing by visiting our signup page . Also, let me know what you'd like to see more of in this newsletter – simply reply to this email e-zine.
While the main focus of this newsletter is to share thoughts, ideas, and insights on life story writing you should know that I offer various services and also mention some products and services that can be helpful. You are under no obligation to purchase anything, but if any of these products or services are helpful and you decide to utilize them then I am most grateful.
Thanks for reading. – Tom
---
Featured Article: Aspire, Inspire and Perspire
By Tom Gilbert - Copyright © May, 2013

Anything worth doing in your life is typically going to involve three things: aspiration, inspiration and perspiration.

The first, to aspire, requires the desire. That usually occurs regardless of the follow through. Each of us has at times a desire to accomplish something meaningful and purposeful in our lives. But that desire alone won't get it done.

Next comes the inspiration. Who do you look up to? Where do you find your inspiration? It comes to me from various and sometimes surprising sources. In each day there are stories of inspiration and triumph. When the odds are stacked against someone and yet they carry on, that provides inspiration to me. Such is the case with the story I encountered over the weekend. Bret Dunlap could have settled for an embittered and self-pitying life and few would have blamed him. But his mother would have none of that and neither would Bret. Despite a horrible accident at the age of six when a truck slammed into him in the street, Bret has gone on to a life of hard work and some pretty cool accomplishments, such as running marathons. His life isn't glamorous and there have been plenty of disappointments and hardships along the way. But he never gives up.

Continue reading this article here.
---
Featured Resources
Memorygrabber
Bringing memories to mind from your past can sometimes be a struggle. That's why The Memorygrabber by Michael Boyter is such an excellent tool. This extremely informative and helpful e-book will guide you through you various times in your life, and help you compile lists that you will refer to time and again as you construct your life story. Grab those memories with the extremely affordable Memorygrabber from Family History Products. Go here for more information.
My Words Are Gonna Linger
An excellent anthology from the Association of Personal Historians. My Words Are Gonna Linger contains a number of life stories from various members of APH. You can order the book online through the APH website
Closing Information
That's it for this month's issue. Thanks for reading. Be sure to visit our blog regularly, and here's to telling your story. Do give it some serious consideration because I just know you've got a great story to tell! Be sure to see the Get Started section.

Any comments, ideas or feedback is greatly appreciated. Just reply to this 'zine and tell me what you think!

Until next time, – keep your story alive!

Tom Gilbert
---