Greetings



"Your past is your story up to now. The future is the story yet to come. The present is where you live with that experience, your hopes and your dreams."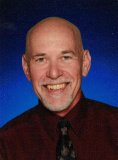 ---


Your Life is Your Story Newsletter

June 25, 2013
Issue #107 – Play Time

From Tom Gilbert – Editor and Writer, www.your-life-your-story.com

In this Issue:

Opening remarks: Play Time
Featured Article: Let Us Play
Featured Resource: Memory Grabber; Out of Balance? Be a Bounce Back Person
---
Opening Remarks: Play Time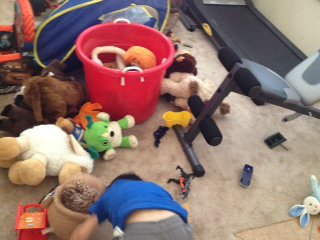 Summer is here and it is time to play! The weather is warm, people are getting outside, the kids are out of school and as a teacher I also have some time for recreation. I've told you about my grandkids, especially the rambunctious three year old, Jacob. Trying to keep up with him is a challenge, but a fun one.

Of course, we don't have to wait for summer to play. You can, and should, engage in play in any season or on given any day. Life can get stressful. Work is hard. Projects and deadlines loom and responsibilities must be met. I get that. But if you don't enjoy the ride you can miss out on a big part of living your story.

For this issue I am bringing back an article I wrote in October, 2005. There is still plenty of truth in it for me and I hope you enjoy it. Plus, I have included a featured resource about finding balance in the areas of your life from Judy H. Wright, who also goes by the name Auntie Artichoke.
---
Thank you to all the new subscribers. I hope you enjoy this month's issue. You are receiving this e-zine because you signed up for it or someone who is subscribed passed it along to you. If a friend DID forward this to you consider subscribing by visiting our signup page . Also, let me know what you'd like to see more of in this newsletter – simply reply to this email e-zine.
While the main focus of this newsletter is to share thoughts, ideas, and insights on life story writing you should know that I offer various services and also mention some products and services that can be helpful. You are under no obligation to purchase anything, but if any of these products or services are helpful and you decide to utilize them then I am most grateful.
Thanks for reading. – Tom
---
Featured Article: Let Us Play
By Tom Gilbert - Copyright © October, 2005

"Work to live or live to work" – no doubt, you've heard that before. Here's another well-worn cliché: "All work and no play makes Jack a dull boy."

There's plenty of truth in both those statements. You really can't enjoy life, at least not fully, if all you do is work. Unfortunately, for too many of us we have to work more than we want. It's tough making a living and it's hard to make enough money to pay the bills. I'm not telling you anything you don't already know.

There are times when it is crunch time with work. If you have a project with a deadline then you've got to get it done or suffer the consequences. The key is good planning, discipline and also knowing when to say, "enough is enough". The last thing any of us needs to do is drop dead from the stress of working too much.

Whether or not you have a job you love you can always make time to play.

Continue reading this article here.
---
Featured Resources
Memorygrabber
Bringing memories to mind from your past can sometimes be a struggle. That's why The Memorygrabber by Michael Boyter is such an excellent tool. This extremely informative and helpful e-book will guide you through you various times in your life, and help you compile lists that you will refer to time and again as you construct your life story. Grab those memories with the very affordable Memorygrabber from Family History Products. Go here for more information.
Out of Balance? Be a Bounce Back Person
Judy H. Wright (aka Auntie Artichoke) is an Empowerment Coach who understands the importance of living a full, yet balanced life. She's done many life story projects with families and individuals, but she also teaches on a variety of topics, such as the vital areas in your life of health, emotions, finances, family, and your social life and connections. Last week I was on a teleseminar with Judy and I found her engaging, fun and full of valuable information. You can find out more about her Out of Balance? Be a Bounce Back Person book and program here.
Closing Information
That's it for this month's issue. Thanks for reading. Be sure to visit our blog regularly, and here's to telling your story. Do give it some serious consideration because I just know you've got a great story to tell! Be sure to see the Get Started section.

Any comments, ideas or feedback is greatly appreciated. Just reply to this 'zine and tell me what you think!

Until next time, – keep your story alive!

Tom Gilbert
---