Greetings



"Your past is your story up to now. The future is the story yet to come. The present is where you live with that experience, your hopes and your dreams."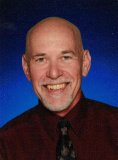 ---


Your Life is Your Story Newsletter

July 28, 2013
Issue #108 – How Historical Fiction Teaches

From Tom Gilbert – Editor and Writer, www.your-life-your-story.com

In this Issue:

Opening remarks: Thunder and Lightning
Featured Article: How Historical Fiction Teaches
Featured Resource: Memory Grabber; Memoir Network
---
Opening Remarks: Thunder and Lightning
It's been a few years of severe drought here in New Mexico. But we finally got several days of rain this past week. Often we received the moisture in dramatic fashion as thunder rolled and echoed off the mountains; lightning danced across the sky and the wind drove sometimes horizontal sheets of rain across the desert landscape. The storm on Friday night was particularly intense with near hurricane force winds and hard rains that produced flooding. This was not your average summer weather for us here in the Southwest.

I hope your summer (or winter, depending on your hemisphere) has been going well. This month I've been focusing on how the events of our lives presented against the backdrop of important historical events can make for meaningful history lessons. Our featured article discusses this. Thanks for reading.
---
Thank you to all the new subscribers. I hope you enjoy this month's issue. You are receiving this e-zine because you signed up for it or someone who is subscribed passed it along to you. If a friend DID forward this to you consider subscribing by visiting our signup page . Also, let me know what you'd like to see more of in this newsletter – simply reply to this email e-zine.
While the main focus of this newsletter is to share thoughts, ideas, and insights on life story writing you should know that I offer various services and also mention some products and services that can be helpful. You are under no obligation to purchase anything, but if any of these products or services are helpful and you decide to utilize them then I am most grateful.
Thanks for reading. – Tom
---
Featured Article: How Historical Fiction Teaches

By Tom Gilbert - Copyright © July, 2013

There are various ways for us to study and understand the past. History lessons come to us in more ways than the fat textbooks we studied in school. It is actually my firm belief that we learn about history in richer and more meaningful ways through stories, especially those revealed to us by people we know, such as family members. Ask anyone who has an elder relative who lived through World War Two or the Great Depression. It's not unusual for them to repeat incidents that have become family lore.

Sometimes history lessons are presented to us wrapped in creative fiction. I recently read a new young adult novel that contains parallel stories of two children growing up during the 1940's in America. Both are affected by the events of the Great Depression and the Second World War. Through a series of circumstances their lives eventually intersect.

The story of Andy and Evie, back dropped against life during that time, is a terrific way to teach young people how historical events dramatically affected that generation. In Marlene Newman's The Old Lion (The Troy Book Makers, copyright 2013) we learn how the characters deal with life on a farm or being in a military family and moving around the country. We learn about the war effort and how things like victory gardens, recycling and writing letters to troops using V-mail were a part of everyday life. We also learn about attractions like eating at automats or going to museums and the circus. For many people these were social highlights. Marlene Newman was a longtime educator and librarian and her love of story and teaching produced this highly readable young adult novel (available here).

Historical fiction can help immerse us in entertaining and thought-provoking stories while also teaching us valuable history lessons. In The Old Lion the author also makes reference to concentration camps, the Holocaust, hard economic times and the thrill of relatively new technology like radio. Young people today can read this book and make connections to their own lives and how technology and historical events are shaping their world. As a teacher I can hardly ask for better tools than books like this to teach my students about the differences and similarities between yesterday and today.

Your own life story, be it a memoir, autobiography or family history, can borrow elements of creative historical fiction to present your narrative in an engaging way. Interesting stories set against the backdrop of the times and historical events of your life help the reader relate. Combined with the interactions of family members whose lives are influenced by the times they live in makes for fascinating drama. The Old Lion uses this technique to great effect to show us the kindness of a grandmother, the concern of a father being sent to war, or the cruelty of an alcoholic uncle. We are all interested in stories, especially those that resonate with our own journey through life.

You can read other life story articles here.
---
Featured Resources
Memorygrabber
Bringing memories to mind from your past can sometimes be a struggle. That's why The Memorygrabber by Michael Boyter is such an excellent tool. This extremely informative and helpful e-book will guide you through various times in your life, and help you compile lists that you will refer to time and again as you construct your life story. Grab those memories with the very affordable Memorygrabber from Family History Products. Go here for more information.
Memoir Network
The Memoir Network (formerly the Soleil Lifestory Network) is featuring a number of special offers in July. Many of the resources, including coaching lessons and workshops, are discounted. There are also a couple of free tele-classes coming up on July 31(How To Find the Story Behind the Story) and August 7 (How To Find Your Images & Metaphors). You can get more information here.
Closing Information
That's it for this month's issue. Thanks for reading. Be sure to visit our blog regularly, and here's to telling your story. Do give it some serious consideration because I just know you've got a great story to tell! Be sure to see the Get Started section.

Any comments, ideas or feedback is greatly appreciated. Just reply to this 'zine and tell me what you think!

Until next time, – keep your story alive!

Tom Gilbert
---