Greetings



"Your past is your story up to now. The future is the story yet to come. The present is where you live with that experience, your hopes and your dreams."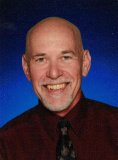 ---


Your Life is Your Story Newsletter

October 27, 2013
Issue #110 - Seeing Red

From Tom Gilbert – Editor and Writer, www.your-life-your-story.com

In this Issue:

Opening remarks: Fast Moving Year
Featured Article: Seeing Red
Featured Resource: YLYS Writing Services; Memoir Network
---
Opening Remarks: Fast Moving Year
I can hardly believe it is the end of October. Where has this year rushed off to? It really seems to have been a fast moving year. I was writing about this in my personal journal yesterday, marveling at how fast the year has gone, and yet also thinking about all the wonderful moments of the past ten months.

As we head into November I hope you are enjoying the changing of the seasons and perhaps a harvest festival or two. Halloween is upon us and we are also in the midst of the World Series, which for an avid Boston Red Sox fan like me is a particularly intense thing. I comment on that more in our feature article.
---
Thank you to all our subscribers. I hope you enjoy this month's issue. You are receiving this e-zine because you signed up for it or someone who is subscribed passed it along to you. If a friend DID forward this to you consider subscribing by visiting our signup page . Also, let me know what you'd like to see more of in this newsletter – simply reply to this email e-zine.
While the main focus of this newsletter is to share thoughts, ideas, and insights on life story writing you should know that I offer various services and also mention some products and services that can be helpful. You are under no obligation to purchase anything, but if any of these products or services are helpful and you decide to utilize them then I am most grateful.
Thanks for reading. – Tom
---
Featured Article: Seeing Red
By Tom Gilbert - Copyright © October, 2013

We humans can be passionate people. Usually that's a very good thing. Having passion for life, friends and family is to me the fuel driving my life story.

Sometimes we can be so passionate that we become blinded to common sense or courtesy. In the heat of the moment we can become inflamed with anger or overcome with pain and suffering. "All things must pass", but in those moments it can be difficult to recall this wisdom.

I've had some personal experiences where I was caught up in such passion. Both good and bad times have had me "seeing red". But as I grow older and learn more from my life experiences I have found that I can respond better to those hot moments and I can also learn from them. Writing about experiences that have "heat" stored up often brings me clarity and understanding about life.

Seeing red in the colors of life is also important. Red is the color of blood and love. We see it in the dancing of firelight and the autumn foliage.

Some sports teams sport red as their primary color. Looking out at the St. Louis fans at last night's World Series game was a "sea of red". Both the Cardinals and my beloved Boston Red Sox have red as their primary color. My passion for the Red Sox is plain to those who know me and I've often written about it on my website (Seeing Life through the Eyes of a Baseball Fan or Red October)

You can read other life story articles here.
---
Featured Resources
YLYS Writing Services
Not everyone likes to write. It can be a really difficult thing and while I enjoy it, I appreciate the time and challenge of writing well, from the beginning to inspiration to the multiple rewrites, editing and polishing. Crafting your life story as a well-written narrative can be a powerful experience and something you and others will treasure.
You can do it yourself or you can get help. As a writer and teacher I may be able to help you. I invite you to investigate the various life story services I provide.
Memoir Network
The Memoir Network team featuring writer and life story expert Denis Ledoux are updating their various presentations and restructuring their membership options. You can subscribe for a free basic service that has lots of great tools, or opt for packages that will provide you with more developed and one-to-one assistance. You can get more information here.
Closing Information
That's it for this month's issue. Thanks for reading. Be sure to visit our blog regularly, and here's to telling your story. Do give it some serious consideration because I just know you've got a great story to tell! Be sure to see the Get Started section.

Any comments, ideas or feedback is greatly appreciated. Just reply to this 'zine and tell me what you think!

Until next time, – keep your story alive!

Tom Gilbert
---