Greetings



"Your past is your story up to now. The future is the story yet to come. The present is where you live with that experience, your hopes and your dreams."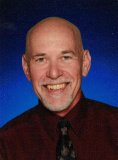 ---


Your Life is Your Story Newsletter

December 19, 2013
Issue #113 - Show and Tell

From Tom Gilbert – Editor and Writer, www.your-life-your-story.com

In this Issue:

Opening remarks: Real Life Folk Hero
Featured Article: Show and Tell
Featured Resource: The Memorygrabber Life Story Workbook
---
Opening Remarks: Real Life Folk Hero
A real life folk hero has passed away. Pete Seeger was 94 and in his long and very full life he was a folk singer, activist, archivist, husband and friend to many. He was a contemporary of Woody Guthrie and they even rode the rails together. Arlo Guthrie considered him a mentor and father figure and posted a Facebook message saying "Well, of course he passed away! But that doesn't mean he's gone." Bob Dylan, Bruce Springsteen and countless others were heavily influenced by this tall bean-pole of a man who was a quality human. I posted about him on my Your Life Is Your Story blog.
---
Thank you to all our subscribers. I hope you enjoy this month's issue. You are receiving this e-zine because you signed up for it or someone who is subscribed passed it along to you. If a friend DID forward this to you consider subscribing by visiting our signup page . Also, let me know what you'd like to see more of in this newsletter – simply reply to this email e-zine.
While the main focus of this newsletter is to share thoughts, ideas, and insights on life story writing you should know that I offer various services and also mention some products and services that can be helpful. You are under no obligation to purchase anything, but if any of these products or services are helpful and you decide to utilize them then I am most grateful.
Thanks for reading. – Tom
---
Featured Article: Show and Tell
By Tom Gilbert - Copyright © January, 2014

A new trend has developed in personal history/life story circles. It is actually an idea that has been around for many years, but the place you typically encounter it is in elementary classrooms.

What is this new (old) trend? It is "Show and Tell", an activity that allows the presenter to present to the audience something special from their lives. I teach 5th grade and I let the students do "Show and Tell" just about every Friday afternoon. Typically they share toys and collectibles. It is interesting and fun to hear the students share about their legos, American Girl dolls, Furbies, duct tape creations and other items that are part of their "story".

The idea of adults gathering for a "Show and Tell" event has gained traction in a number of locales, spurred on by members of the Association of Personal Historians. A Wall Street Journal article recently highlighted the gatherings in Brooklyn, New York: A Show-and-Tell for Adults in Brooklyn. Their events started in 2012 and now occur monthly in the Upper West Side, Greenwich Village and on Long Island. Martie McNabb, a former High School biology teacher, organized the event and other members of APH have been buzzing about the publicity and this idea generating interest in life story sharing. All types of people with all types of artifacts and memorabilia are showing up at these "Show and Tell" events. They discuss their photographs, scrapbooks, jewelry, musical instruments, old letters and various "odds and ends" that represent special memories and stories for the owners.

I think this is a great idea and I'm starting to explore possibilities for "Show and Tell" events here in Albuquerque, New Mexico. What do you think of the idea? Would you attend such a gathering, either to "show and tell" or to watch, listen and learn? Personal history continues to capture the imagination of the public, especially as they discover more ways to preserve their story along with the powerful sense of purpose that comes from passing on personal history.

You can read other life story articles here.
---
Featured Resources
The Memorygrabber Life Story Workbook
Memorygrabber is a 321 page downloadable life story workbook. Over the years so many people have discovered this is a great way to get started on their life story. Michael Boyter of Family History Products created this workbook and I think it is great. I have worked with many people to develop and write their life story and we often use theMemorygrabber to spur answers to many important questions. It's like "mining" your memories! You can get more information and order this extremely affordable workbook here.
Closing Information
That's it for this month's issue. Thanks for reading. Be sure to visit our blog regularly, and here's to telling your story. Do give it some serious consideration because I just know you've got a great story to tell! Be sure to see the Get Started section.

Any comments, ideas or feedback is greatly appreciated. Just reply to this 'zine and tell me what you think!

Until next time, – keep your story alive!

Tom Gilbert
---