Greetings



"Your past is your story up to now. The future is the story yet to come. The present is where you live with that experience, your hopes and your dreams."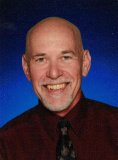 ---


Your Life is Your Story Newsletter

March 28, 2015
Issue #123 – 20 Reasons for Your Life Story

From Tom Gilbert – Editor and Writer, www.your-life-your-story.com

In this Issue:

Opening remarks: Spring Has Sprung
Featured Article: 20 Reasons for Your Life Story
Featured Resource: Association of Personal Historians
---
Opening Remarks: Spring Has Sprung
Welcome to another issue of the Your Life Is Your Story newsletter. Thanks for reading. This month I am highlighting a blog series about 20 reasons to record your family history. The series is featured on the Association of Personal Historians Blog.

I hope that you are now enjoying some spring weather after a long winter (at least for those in the Northern Hemisphere). Our winter wasn't too bad in New Mexico and we are already rapidly warming. This weekend we are even reaching 80 degrees. Spring has sprung! I know up North and back East they are praising the arrival of warmer weather. Things are greening up and it is a good time to celebrate life and life stories. I am excited about the continual interest in memoir, life stories, family and personal history.
---
Thank you to all our subscribers. I hope you enjoy this month's issue. You are receiving this e-zine because you signed up for it or someone who is subscribed passed it along to you. If a friend DID forward this to you consider subscribing by visiting our signup page . Also, let me know what you'd like to see more of in this newsletter – simply reply to this email e-zine.
While the main focus of this newsletter is to share thoughts, ideas, and insights on life story writing you should know that I offer various services and also mention some products and services that can be helpful. You are under no obligation to purchase anything, but if any of these products or services are helpful and you decide to utilize them then I am most grateful.
Thanks for reading. – Tom
---
Featured Article: 20 Reasons for Your Life Story
By Tom Gilbert - Copyright © March, 2015

Count me in the group that strongly encourages people to preserve their personal and family history. There are many reasons for this (scan a few of my articles over the years and you'll come up some compelling ones). How much do you know about your family, especially as you go back a few generations? Do you know the names, birthdates, hometowns and occupations of your great-grandparents?

A librarian, Carmen Nigro, posted on the New York Public Library blog 20 reasons why she thinks people should write their family history. Inspired by the post some members of the APH (Association of Personal Historians) are weighing in on the twenty reasons, adding their professional insight.

Four reasons have been posted in the series thus far. Every one of them is excellent. These reasons are that you will feel wiser, first person narratives are important historical documents, you are important, and you and your family are important to somebody. I love this series because it reinforces that everyone has a story to tell and that our stories really matter.

I recommend that you return regularly to the APH Blog and follow the series. Read the posts, share them with others, especially via social media, and talk to your family members. The clock is ticking and some of us are in the autumn years of life. Don't let the memories and stories slip away!



You can read other life story articles here.
---
Featured Resource: Association of Personal Historians
Association of Personal Historians
The Association of Personal Historians(APH), a not-for-profit international trade association, is comprised of some of the most talented and dedicated people around. The hundreds of members are involved in the preservation of family and business legacy, as well as the multiple ways to save personal history. The APH is dedicated to helping people preserve life stories and memories and will celebrate twenty years as an organization in 2015. I have been a member since 2003 and I am about to renew for another year. There is a lot of great help you can find from APH and their web site. See my Up Close Look here.
Closing Information
That's it for this month's issue. Thanks for reading. Be sure to visit our blog regularly, and here's to telling your story. Do give it some serious consideration because I just know you've got a great story to tell! Be sure to see the Get Started section.

Any comments, ideas or feedback is greatly appreciated. Just reply to this 'zine and tell me what you think!

Until next time, – keep your story alive!

Tom Gilbert
---