Greetings



"Your past is your story up to now. The future is the story yet to come. The present is where you live with that experience, your hopes and your dreams."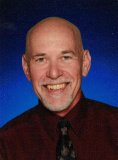 ---


Your Life is Your Story Newsletter

June 25, 2015
Issue #125 – Using Compare and Contrast

From Tom Gilbert – Editor and Writer, www.your-life-your-story.com

In this Issue:

Opening remarks: The Power of Story
Featured Article: Using Compare and Contrast in Your Life Story
Featured Resource: Getting Started Special
---
Opening Remarks: The Power of Story
There is no doubt in my mind that we all have a story – the story of our lives. I am equally sure that there is power in telling our stories. The benefits to both storyteller and audience can be profound.

On Thursdays I often attend a group where stories are shared. One person each week talks candidly about their life journey, what it was like, what happened and what they are like now. I enjoy "Story Day" for the camaraderie and the identification with others. Today I was privileged to share my story and how much my life has changed for the better since June 22, 1991.
---
Thank you to all our subscribers. I hope you enjoy this month's issue. You are receiving this e-zine because you signed up for it or someone who is subscribed passed it along to you. If a friend DID forward this to you consider subscribing by visiting our signup page . Also, let me know what you'd like to see more of in this newsletter – simply reply to this email e-zine.
While the main focus of this newsletter is to share thoughts, ideas, and insights on life story writing you should know that I offer various services and also mention some products and services that can be helpful. You are under no obligation to purchase anything, but if any of these products or services are helpful and you decide to utilize them then I am most grateful.
Thanks for reading. – Tom
---
Featured Article: Using Compare and Contrast in Your Life Story
By Tom Gilbert - Copyright © June, 2015

A writing technique used in schools can be very beneficial when approaching your life story. Using a compare and contrast technique will provide an interesting perspective.

Comparing and contrasting things helps us see the similarities and differences. If you apply it to an event or time in your life it may help you to better understand and appreciate what happened and what you are like now. This can be very important in a memoir, autobiography or lifestory.

One of the ways I use this technique on a regular basis is reviewing my journals. I've been keeping them for years and since about 2001 on my computer. At first I just kept my journals saved by year in Word documents. In 2009 I started using The Journal software. With this program I can easily go to previous journal entries from past years. Sometimes I will look back a year, two, four or more years to see what I wrote. I compare it to what I am journaling about now. It can be quite revealing to look at, say the month of June in 2010, and compare it to June of 2015. Five years ago I was back in school training to become a teacher. This was a major career change after over thirty years working in the radio industry.

The comparing and contrasting of past dates with present time provides more than an insight into what was taking place in my life. It also provides an ongoing arc to my personal history, a narrative of my own timeline. More than that, reviewing past journal entries from the same months in previous years also gives me perspective of my life journey. All of us have significant life experiences, but often the daily business of living varies little. If I compare and contrast previous year's entries about the things I was concerned with it can help me spot areas that might need some change. Maybe I was still obsessed over finding balance in work and family life. On the flipside, I might have expressed gratitude over life, appreciation for the good things such as family, and the spiritual growth that has resulted from dealing with my life challenges.

Here's another idea where compare and contrast can be helpful. Take the example of being a parent. Nothing can be more rewarding – or more taxing – than raising children. If you are a parent I'm sure you know what I mean. Have you ever spent time comparing your parenting experiences with your own childhood? There may be good lessons you picked up from Mom and Dad. On the contrary, you may have sworn to never do certain things your parents did! Compare and contrast the parental styles. Consider what it was like to be your mother or father, taking into account their situation. Kids are kids, but times change and cultural, economic, political, spiritual and other factors do play a part in our upbringing.

I hope you can see from these few examples how useful a compare and contrast technique can be for your lifestory writing.

You can read other life story articles here.
---
Featured Resource: Getting Started Special
I communicate with a lot of people about personal history and lifestory work. Two common themes emerge from a majority of these conversations. How do I get started? How much does it cost?

The answer to the first question is to simply begin. I realize that is a little glib – but true. You start by making a decision that you are going to preserve your story. Get out pen and paper (or your word processing device) and write why you want to preserve and share your story. Create a memory list. Get online and do some research. Think. Consider. What story and why.

The discussion of fees is always a little dicey. Before a Personal Historian can quote you a fee we need to get an idea of the type and amount of work that will be involved. To create a quality written narrative and turn it into a book will cost much more that the price of buying a finished copy you might sell online or in a store. You may not plan on selling it, but rather it give it away to share your values, experiences, insights and lessons (all good, I might add). When you hire someone to interview you, transcribe those interviews, organize the material and craft a well-written narrative of your precious life you should expect that is not unlike hiring other professionals. Quality work costs. But to help people explore this really valuable process I am offering a "Getting Started Special".

For a limited number of people I will record a 30 minute interview, transcribe it and create an interesting and well written narrative. Easily a $300 project – offered at just $100. It could be an incentive for you to preserve something important from your life story. And maybe you will want to go further. Trust me on this, $100 is a bargain for the preservation of an important part of your story. It's just a slice of life – not the whole enchilada – but it's a start. You can reply to this newsletter or send me an email and I'll contact you to discuss how to proceed. Here's to your story!
Closing Information
That's it for this month's issue. Thanks for reading. Be sure to visit our blog regularly, and here's to telling your story. Do give it some serious consideration because I just know you've got a great story to tell! Be sure to see the Get Started section.

Any comments, ideas or feedback is greatly appreciated. Just reply to this 'zine and tell me what you think!

Until next time, – keep your story alive!

Tom Gilbert
---