Greetings



"Your past is your story up to now. The future is the story yet to come. The present is where you live with that experience, your hopes and your dreams."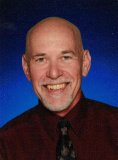 ---


Your Life is Your Story Newsletter

May 30, 2016
Issue #134 – War Memorials

From Tom Gilbert – Editor and Writer, www.your-life-your-story.com

In this Issue:

Opening remarks: Veterans History Project
Featured Article: War Memorials
Featured Resource: Personal History Awareness Month
---
Opening Remarks: Veterans History Project
The Memorial Day weekend signals the start of summer with camping, cookouts, swimming and fun. But it is also a time for some somber reflection, to take time out to honor the memories of the many men and women who gave their lives in war, fighting to protect the freedom of others.

This month's issue has a reflection I wrote about War Memorials. I also would like to call attention again to a worthy project, the Veterans History Project. It is an undertaking to preserve the stories of our veterans and you can find out more with this up close feature.
---
Thank you to all our subscribers. I hope you enjoy this month's issue. You are receiving this e-zine because you signed up for it or someone who is subscribed passed it along to you. If a friend DID forward this to you consider subscribing by visiting our signup page . Also, let me know what you'd like to see more of in this newsletter – simply reply to this email e-zine.

While the main focus of this newsletter is to share thoughts, ideas, and insights on life story writing you should know that I offer various services and also mention some products and services that can be helpful. You are under no obligation to purchase anything, but if any of these products or services are helpful and you decide to utilize them then I am most grateful.

Thanks for reading. – Tom
---
Featured Article: War Memorials
By Tom Gilbert - Copyright © May, 2016

On a cool, cloudy and misty spring morning I walked the length of the Vietnam Veterans War Memorial in Washington D.C. My seven year old daughter accompanied me on the solemn, slow stroll. The wall, inscribed with 50,000 names of soldiers killed in the war and listed in chronological order, increases in height until you reach the midpoint and then the wall begins a gradual descent.

The architect, Maya Lin, was criticized by many when her memorial was first created. But time and her simple design have helped to heal many. I found the experience of traversing the distance of the wall to be very moving. The enormity of life lost and the sacrifices made by so many filled my eyes with tears. I knew my daughter didn't really understand what we were visiting, but she sensed the significance. War is not glorious, but certainly we must remember and pay tribute to those who've served our country, especially those who have made the ultimate sacrifice. That is what Memorial Day is about.

There are many war memorials in the United States. A few, such as the Vietnam Wall, are in Washington D.C. On the National Mall you can find the World War II Memorial and the Korean War Veterans Memorial. In New Mexico where I live there is a Memorial Park in Albuquerque and also a very impressive Vietnam Vets Memorial and Chapel in Angel Fire.

Memorials are created to help us remember. They are visible testimonials. When we reflect on the lives of people killed in war it is important to recognize the importance of service. Perhaps someday wars will end and we will have lasting peace. So many men and women have given their lives in pursuit of this, to fight to keep us free. The average life expectancy these days is around 80 years. Not so for many soldiers who died in the prime of their lives. Warriors have to be prepared to die at any time.

A story on CBS Sunday Morning related the experience of John Colone, a Vietnam Vet who was shot four times in 1968. Everyone in his unit believed he was dead. They put him in a body bag and sent him to the morgue. Lucky for him, a very attentive attendant, Lt. Curtis Washington, had the habit of checking each soldier. He would take a pen to the feet and swipe it along the bottom, a reflex check. When he did it to Colone he heard an audible gasp. And he realized the man was alive. In essence, he brought him back from the dead!

John Colone doesn't take his second chance for granted. For years he has spent a great deal of his own money each Memorial Day to have fresh flowers placed on the graves of Vietnam Veterans. He started with the men from his unit, but eventually began to include more, over 100 others. He has often questioned why he lived when so many others died. His annual act of honoring fallen soldiers is his way of showing appreciation for his fellow comrades in arms. And he hopes others will follow his lead and adopt a veteran on Memorial Day. He simply asks that you would clean their grave site and place some fresh flowers. It is a simple, yet fitting tribute.

You can read other life story articles here.
---
Featured Resource: Personal History Awareness Month
The month of May is recognized by The Association of Personal Historians as Personal History Awareness Month. During the month Personal Historians such as myself focus on the business and purpose of preserving life stories. And we encourage you to consider ways to do that with your family and personal history. As a longtime member of The Life Story People (the motto of the APH) I want to encourage you to explore the great information and resources that you can find through both my site, Your Life Is Your Story, and The Association of Personal Historians .
Closing Information
That's it for this month's issue. Thanks for reading. Be sure to visit our blog regularly, and here's to telling your story. Do give it some serious consideration because I just know you've got a great story to tell! Be sure to see the Get Started section.

Any comments, ideas or feedback is greatly appreciated. Just reply to this 'zine and tell me what you think!

Until next time, – keep your story alive!

Tom Gilbert
---