Greetings



"Your past is your story up to now. The future is the story yet to come. The present is where you live with that experience, your hopes and your dreams."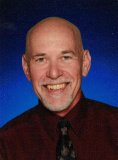 ---


Your Life is Your Story Newsletter

April 27, 2017
Issue #144 Expressions of Hope

From Tom Gilbert – Editor and Writer, www.your-life-your-story.com

In this Issue:

Opening remarks: Renewal
Featured Article: Expressions of Hope
Featured Resource: Start Your Memoir
---
Opening Remarks: Renewal
April is a great time of the year. Springtime brings renewal and things start growing and the weather gets warmer.

This year April also brought celebrations, some of them religious (such as Easter and Passover) and some of them athletic like the start of the Major League Baseball season or the running of the Boston Marathon.

The month has gone by fast for me and it was full of interesting experiences. I continue teaching 5th graders, I renewed my membership in the Association of Personal Historians, and I've been doing some writing. How's your life (and story)?
---

Thank you so much for being part of the Your Life Is Your Story community. Thanks to all our subscribers. I hope you enjoy this month's issue. You are receiving this e-zine because you signed up for it or someone who is subscribed passed it along to you. If a friend DID forward this to you consider subscribing by visiting our signup page . Also, let me know what you'd like to see more of in this newsletter – simply reply to this email e-zine.

While the main focus of this newsletter is to share thoughts, ideas, and insights on life story writing you should know that I offer various services and also mention some products and services that can be helpful. You are under no obligation to purchase anything, but if any of these products or services are helpful and you decide to utilize them then I am most grateful.

Thanks for reading. – Tom
---
Featured Article: Expressions of Hope
By Tom Gilbert - Copyright © April, 2017

Hope you are doing well

Hope to see you soon.

I hope I don't lose out. I hope I get the job. Hopefully you will change your mind.

There are many expressions of hope. Some of them seem quite positive. Others are oddly more negative, a strange thing considering the meaning of hope is typically an optimistic, forward looking feeling or desire for something good.

Hope springs eternal – especially in springtime. Ask any baseball fan.

I like to focus on the positive vibe of hope. But let's face it; sometimes the word hope is used to express a destructive thought. "I hope I never see you again!" Or, "I hope I never deal with that again!"

One of the early hit records by the Who shouts the line, "Hope I die before I get old" – I kind of doubt Pete Townshend and Roger Daltrey still feel that way now that they are both in their seventies.

As a writer and personal historian I hope that you have a story to tell and I hope you find a way to do that. I've written a lot on this topic, both in these monthly newsletters and with many other life story articles here.

I hope you spend some time reading them.
---
Featured Resource: Start Your Memoir
What are you doing to finally get going on writing your memoir? If you are serious about your life story and passing along your experiences and sharing your values with others then you must start somewhere and sometime. Just thinking or talking about it won't get the job done. As the saying goes, "If nothing changes, nothing changes."

Go here and look around. I offer several options and ways to begin the memoir process. Start your memoir by getting the help you need. It starts with that first step.
Closing Information
That's it for this month's issue. Thanks for reading. Be sure to visit our blog regularly, and here's to telling your story. Do give it some serious consideration because I just know you've got a great story to tell! Be sure to see the Get Started section.

Any comments, ideas or feedback is greatly appreciated. Just reply to this 'zine and tell me what you think!

Until next time, – keep your story alive!

Tom Gilbert
---