Greetings



"Your past is your story up to now. The future is the story yet to come. The present is where you live with that experience, your hopes and your dreams."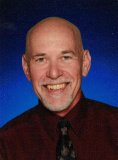 ---


Your Life is Your Story Newsletter

August 25, 2018
Issue #156 – Mission Possible

From Tom Gilbert – Editor and Writer, www.your-life-your-story.com

In this Issue:
Opening remarks: RESPECT for the Queen of Soul
Featured Article: Mission Possible
Featured Resource: Write Your First Memoir Draft
---
Opening Remarks: RESPECT for the Queen of Soul
One of the greatest singers of our time, Aretha Franklin, passed away last week. The Queen of Soul demanded and got respect, just like the Otis Redding song she made her own. That respect is well deserved considering her life of love and activism.

Aretha could raise the roof with her powerful and soulful voice. She grew up in Detroit (Motor City) and honed her vocal ability singing gospel in church.

Franklin sang at three different presidential inaugurations and was presented the Presidential Medal of Freedom by a fourth US president. Impressive.

Be sure to visit our life story blog regularly for stories about the power and importance of telling your story.


---
Thank you so much for being part of the Your Life Is Your Story community. Thanks to all our subscribers. I hope you enjoy this month's issue. You are receiving this e-zine because you signed up for it or someone who is subscribed passed it along to you. If a friend DID forward this to you consider subscribing by visiting our signup page . Also, let me know what you'd like to see more of in this newsletter – simply reply to this email e-zine.

While the main focus of this newsletter is to share thoughts, ideas, and insights on life story writing you should know that I offer various services and also mention some products and services that can be helpful. You are under no obligation to purchase anything, but if any of these products or services are helpful and you decide to utilize them then I am most grateful.

Thanks for reading. – Tom
---
Featured Article: Mission Possible
By Tom Gilbert - Copyright © August, 2018

Your job, should you choose to accept it, is to write the story of your life. That story lives and breathes inside you, day in and day out. It is the very fiber of your being. And this life of yours is packed with experiences worthy of investigation.

Make it your personal mission statement to write your life story.

Think back through your life. Do you remember when? Revisit in your mind the memories and experiences that have shaped your life. Do you realize the great gift you can give, both to yourself and to your loved ones, by sharing your life story?

This might seem like an overwhelming task. But stop and take a breath. It is not as hard or intimidating as it might appear. Yes, it is a big undertaking, but a very worthwhile one because you know better than anyone what your life has meant to you.

This mission is possible, but more than likely you will need some help. Even if you are a gifted writer and enjoy the process you probably will still want someone you can confide in and share excerpts of your writing. It helps to have someone with whom you can bounce off ideas.

Most people I talk to about writing their life story are not very confident in their writing abilities. They also are unsure how to start. This is where a writing coach or personal historian can provide assistance.

Since 2003 I have been helping others to write and preserve the story of their lives. Everyone has a story. Your life is your story! Use the various resources or check out offerings suggested by me here on my website. There are many ways to do this and lots or ways to get started. But until you start nothing is going to happen, so take that first step!

Read some of the helpful life story articles here.


---
Featured Resource: Write Your First Memoir Draft
Write Your First Memoir Draft (WYFMD) Memoir Network Team

It is specifically designed to help people like you and me undertake what seems like a huge challenge - writing your memoir - and putting it into actionable, accountable and (most importantly) helpful steps toward writing your first draft.

It is natural to have doubts and anxiety about writing your memoir. Yet if you keep thinking about it, doing some writing, and wondering what it would be like to finally finish it, then you need to take some action.

Right now the WYFMD is in Early Bird registration as they prepare for another round of students. Register now and save $50! This generous discount continues through September 3rd.

The modules will be available starting September 18. Act now to find out more. The Write Your First Memoir Draft (WYFMD) can be just the help you need to finally get that first draft written.
Closing Information
That's it for this month's issue. Thanks for reading. Be sure to visit our blog regularly, and here's to telling your story. Do give it some serious consideration because I just know you've got a great story to tell! Be sure to see the Get Started section.

Any comments, ideas or feedback is greatly appreciated. Just reply to this 'zine and tell me what you think!

Until next time, – keep your story alive!

Tom Gilbert
---