Greetings



"Your past is your story up to now. The future is the story yet to come. The present is where you live with that experience, your hopes and your dreams."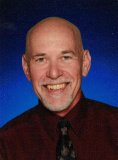 ---


Your Life is Your Story Newsletter

August 11, 2019
Issue #164 – Time Passages

From Tom Gilbert – Editor and Writer, www.your-life-your-story.com

In this Issue:
Opening remarks: If Nothing Changes
Featured Article: Time Passages
Featured Resource: Memoir Network
---
Opening Remarks: If Nothing Changes
Maybe you have heard the expression, "If nothing changes, nothing changes."

Think about it. There is a lot of truth in that phrase. While it may be one of those "Captain Obvious" statements, it's certainly true.

So how does it apply to life story work? I see it as a statement to consider as you look back over your life and all the experiences and lessons. We all come to turning points at various times in our journey. Often we are faced with making decisions that require change, often big time change. If you avoid making needed changes you might short change (pun intended) your opportunity for growth.

After seven years I have changed schools and I am starting August 12 teaching fifth graders at a new school. It's a significant change and I have been energized and inspired to grow as a result. Don't fear change; it's the one constant in life.

---

Thank you so much for being part of the Your Life Is Your Story community. Thanks to all our subscribers. I hope you enjoy this month's issue.

You are receiving this e-zine because you signed up for it or someone who is subscribed passed it along to you. If a friend DID forward this to you consider subscribing by visiting our signup page . Also, let me know what you'd like to see more of in this newsletter – simply reply to this email e-zine.

– Tom
Featured Article: Time Passages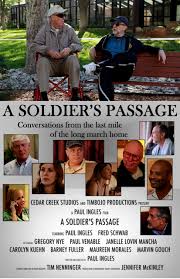 By Tom Gilbert - Copyright © July, 2019

Our lives are made up of moments that stretch into days and years. Time passages.

Some of our passages are major, most especially the one that leads to the end of our life journey. Recently I saw a film made about the final months of a World War II veteran and I found it powerful. I include here some of an article I wrote about it.

Anyone who has been present for the final breaths of a loved one's long life understands that it is a transformational experience. Death comes to us all and if we are fortunate enough to be surrounded by loving family members then it can be a very holy moment.

For Paul Ingles, writer/director/actor in A Soldier's Passage - Conversations from the last mile of the long march home, witnessing the passing of his father was a gift, one he says was "the most profound experience I've ever experienced."

Ingles' based his first feature-length film on the final months of an elder's life and he also played himself in the mostly true reenactment of the final months and eventual passing of his WWII veteran father. Paul changes the names of family members and other key people, such as his therapist who helps him through the process of those final months, but clearly the real life events on which the docu-drama is based contains many meaningful life lessons.

Among those lessons, learned through the great teacher, "experience", is patience when elders begun to struggle with end-of-life physical, mental and emotional trials.

Continue reading this article here. Read some other helpful life story articles here.


---
Featured Resource: Memoir Network
One of the toughest things about writing a memoir or life story is being able to stick with it after the initial adrenaline rush of creating your desired story wears off. And it will. This is because writing a memoir takes both time and effort. It is not easy. Is it worth it? Absolutely! But most people need some assistance to see the process through to the end.

One of the reasons I admire the Memoir Network is that they have a variety of ways to help you get to the finish line. Whether you want to do most of the work yourself or have someone else handle the bulk of the effort, they have various programs, e-books and inspiration to help you. The Memoir Start-up Package might be just what you need. It includes a handbook, recorded lessons, several e-books, a writing group membership, and a half-hour consultation call with Denis Ledoux, all for less than a $100. It's a good example of under-promising and over delivering.
Closing Information
That's it for this month's issue. Thanks for reading. Be sure to visit our blog regularly, and here's to telling your story. Do give it some serious consideration because I just know you've got a great story to tell! Be sure to see the Get Started section.

Any comments, ideas or feedback is greatly appreciated. Just reply to this 'zine and tell me what you think!

Until next time, – keep your story alive!

Tom Gilbert
---