Greetings



"Your past is your story up to now. The future is the story yet to come. The present is where you live with that experience, your hopes and your dreams."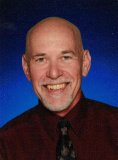 ---


Your Life is Your Story Newsletter

February 1, 2020
Issue #168 – Doing the Doula

From Tom Gilbert – Editor and Writer, www.your-life-your-story.com

In this Issue:
Opening remarks: Knob Noster 1970
Featured Article: Doing the Doula
Featured Resource: Legacy Letters
---
Opening Remarks: Knob Noster 1970
I had just turned 14 the previous month and here I was, a newcomer to Knob Noster, Missouri. My father was an Air Force officer and we'd been transferred to Whiteman Air Force Base. This was primarily a missile base and Dad was a bomber pilot. But it was the Cold War and he was put in charge of a squadron of B-58 bombers on continual alert. This bomber was known as the "Hustler" and could fly at twice the speed of sound and was armed with nuclear warheads.

I didn't think about that too much. I was an adolescent attending 8th grade at a new school. Trying to make new friends and get accustomed to life in this small town. Knob Noster was just 60 miles east of Kansas City and there was a lot of excitement in the air as the Kansas City Chiefs, the city's professional football team, was set to play in Super Bowl IV. This was the final Super Bowl between the AFL and NFL before the merger. The Chiefs won the game against the Minnesota Vikings, 23-7.

We only lived in Knob Noster about a year before moving to California. But years later my parents retired in Kansas City and Dad became a hard-core fan of the Chiefs. He passed away in 2012, but he would be delighted to be rooting for his favorite team for this year's Super Bowl as KC is playing against the San Francisco 49'ers. It is the first trip back to the Big Game for the Chiefs since 1970. Fifty years is a long time, or so it can seem. I was just a kid then, but I am getting close to Senior Citizen status now.

If you've been around more than a half a century I invite you to reflect back over the past fifty years. Ain't it something to see what changes have taken place? Life is grand with all its ups and downs and in-between.

---

Thank you so much for being part of the Your Life Is Your Story community. Thanks to all our subscribers. I hope you enjoy this month's issue.

You are receiving this e-zine because you signed up for it or someone who is subscribed passed it along to you. If a friend DID forward this to you consider subscribing by visiting our signup page . Also, let me know what you'd like to see more of in this newsletter – simply reply to this email e-zine.

– Tom
Featured Article: Doing the Doula
By Tom Gilbert - Copyright © February, 2020

The end of life is still very much about living. Yes, it can be a time of pain and desperation. But it can also be a wonderful time when the dying face all that life has been and given them – and in turn, what they have given it.

Care givers who help others live life, and in some cases assist them as they come to the end of their life, are a special breed of person.

Learning to serve the dying requires patience, compassion and more than an understanding of the medical support many people encounter. Hospice care, emotional support, a willingness to really listen, and an honest appreciation for a person's life are tremendous gifts to those who are facing the end of their lives.

Some people have found a calling to assist the dying in a special way. They are known as doulas and they provide a type of caregiving to patients and families that more people should know about.

I've just recently come across some powerful articles about the work these doulas are doing. "Doing the Doula" work is a blessing to those who receive this care-giving. Here are links to a some articles and resources about end of life doulas: Learning to Serve the Dying is an article from AARP Magazine that details some of the work done by doulas. There is also the INELDA, an international association of end of life doulas. Additionally, an inspiring article on Newsday about a person who discovered the work of being a doula as a result of dealing with her own personal grief (Personal grief directed her toward becoming an end-of-life doula) speaks to the experience of this special work. Doulas who are also skilled listeners and writers might even combine their assistance with the preservation of a person's life story.

Read other helpful life story articles here.
---
Featured Resource: Legacy Letters
Leah Dobkins has been helping people pass on their values, life lessons and written odes of love to others through legacy letters for many years.

Her approach is to help you do it with a legacy tribute book. It can be for your loved ones or even as a tribute to your work or organization.Legacy Letters is currently featured as our Highlight Site

Get more information through their website Legacy Letters. This could be an ideal holiday gift.
Closing Information
That's it for this month's issue. Thanks for reading. Be sure to visit our blog regularly, and here's to telling your story. Do give it some serious consideration because I just know you've got a great story to tell! Be sure to see the Get Started section.

Any comments, ideas or feedback is greatly appreciated. Just reply to this 'zine and tell me what you think!

Until next time, – keep your story alive!

Tom Gilbert
---