Home
---
What Story and Why
---
How to Tell
---
Research is Fun
---
Get Started
---
What's New
---
Blog
---
Life Story Resources
---
Highlight Site
---
Sample Writing
---
Free Newsletter
---
Articles
---
About
---
Contact Us
---
Privacy Terms
---
[?] Subscribe To
This Site
The "Highlight Site" from
Your Life Is Your Story!
We Recommend Top Family History
& Life Story Sites and Services
The major purpose of this web site is to encourage you to pursue telling your life story, or to preserve the stories of your family and loved ones. There are many ways to do this (as discussed elsewhere on this site, especially at How to Tell Your Story).
On this page we regularly put into the Spotlight a "Highlight Site" that provides quality family history and life story methods, products and services.

Click here for previous Highlight Sites

---
A Your Life is Your Story Up Close Profile of Catch My Story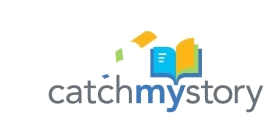 Catch My Story

is a great way to tell your story with an easy-to-use online program for your personal history narrative. Your words. Your pictures. Your story!



Everyone has a story to tell.

For many people it feels overwhelming to try to put together a memoir, life story or personal history.

Catch My Story

makes it easy.

One of the many benefits of creating a narrative that captures your memories and preserves your story is that you are passing along some personal history that live long after you've gone and shares your experience, strength and hope for family, friends and even total strangers who may come in contact with your book.



The incredibly affordable online platform of

Catch My Story

also makes it easy for just about anyone to create a powerful story.




Sharing stories with those who matter most isn't just important today; it will be especially significant when it's time to commemorate a life. You writing about your life experiences puts you in control of how you want to be remembered.




Many people have already used the

Catch My Story

program to create their story. This includes people in recovery programs as they write about their journey through and out of addiction. Others write about their faith. And many people, facing the end of their life journey, are capturing their thoughts and experiences to pass on a book of memory to others.

Research has shown that writing about your life can be beneficial to your mental and emotional well-being. It helps you make sense of your life journey. And you are providing a written record that will be highly valued by future generations.

It is easy to use Catch My Story. The website has excellent help, with tutorials and customer service. The finished book product is professional and something to be proud of.




Your Life Is Your Story has worked out a discount for you to try out the

Catch My Story

online software platform. That makes it even more affordable! Click on this link and check out the information. When you are ready to

Get Started

enter the special

YLYS18

promotional code to apply your discount. And there's no risk - you can try it out with a money-backed 30 day guarantee.

In addition to creating a great looking narrative with pictures, you can create a good looking book for an small additional investment. And shipping is FREE.

---
Everybody has a story to tell!
Your-Life-Your-Story.com
Copyright © 2003 - 2019 All rights reserved
Email Tom Gilbert