Greetings



"Your past is your story up to now. The future is the story yet to come. The present is where you live with that experience, your hopes and your dreams."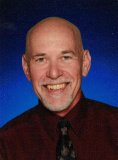 ---


Your Life is Your Story Newsletter

October 3, 2022
Issue #196 – Back to the Garden

From Tom Gilbert – Editor and Writer, www.your-life-your-story.com

In this Issue:
Opening remarks: Balloon Fiesta at 50
Featured Article: Back to the Garden
Featured Resource: Modern Elder Academy
---
Opening Remarks: Balloon Fiesta at 50
---
In 1972 thirteen hot air balloons ascended from the parking lot of the Coronado Mall in Albuquerque, New Mexico. It was the start of something big. Really big

Today the International Hot Air Balloon Fiesta is the most photographed event in the world. Thousands of people come to New Mexico each October to view and experience this spectacle. There really is nothing quite like it!

This year the fiesta celebrates its 50th anniversary. I have witnessed it many times, my first being in 1979 when I had just moved to Albuquerque to work the overnight radio show on KFMG. I was amazed then, and I continue to be amazed. It's really something special!

---

Thank you so much for being part of the Your Life Is Your Story community. Thanks to all our subscribers. I hope you enjoy this month's issue.

You are receiving this e-zine because you signed up for it or someone who is subscribed passed it along to you. If a friend DID forward this to you consider subscribing by visiting our signup page . Also, let me know what you'd like to see more of in this newsletter – simply reply to this email e-zine.

– Tom
---
Featured Article: Back to the Garden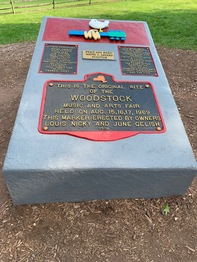 ---
We are stardust, we are golden We are billion-year-old carbon And we've got to get ourselves Back to the garden Article by Tom Gilbert

Woodstock is a small town in upstate New York steeped in lore. Not just for the famed rock festival in August of 1969 (which didn't even take place in Woodstock, but we'll get to that), but for outdoor enjoyment of nature and the deep enriching of your soul through the arts. Some think of it as a "garden of love and peace".

Even though I lived in upstate New York while attending High School, I never made it to the Hudson Valley to visit this historic site. I'd been to Lake George, where my cousins had a terrific lake house. And I'd been to Cooperstown to visit the Baseball Hall of Fame.

But I got close.

The summer I graduated in 1974 I made a road trip east on the New York Thruway with some high school buddies. We drove for a couple of hours in order to see concerts at the Saratoga Performing Arts Center. Eric Clapton, Santana and Dave Mason - man those were good times!

Why Woodstock? And Why Now?

Why go to Woodstock and why now? Honestly, it has been a bucket list item for me. I was only 13 in 1969 and too young and too far away to make it to the iconic festival. But in the years since I have become a lifelong lover of music, art and a message of peace and hope in an often too troubled world.

Continue reading this article Woodstock, Back to the Garden.
---
Featured Resource: Modern Elder Academy
When we reach a certain age, you know, the "less of your future and more of your past" age, you might get concerned about your purpose for the rest of your life.

I get it. I did a lot of soul searching after 50 and I continue to discover new ways to live a more fulfilling life.

Recently I came across something called the Modern Elder Academy. It is intriguing. Founder Chip Conley has been on a quest for how transformational experiences can help people moving into midlife and beyond find more purpose as modern elders.

I have no connection with them and don't really know anything more than what I've read about them, but it does look intriguing. They state that the purpose of the Modern Elder Academy is to recognize our potential and turn a "midlife crisis into a calling."
Closing Information
That's it for this month's issue. Thanks for reading. Be sure to visit our blog regularly, and here's to telling your story. Do give it some serious consideration because I just know you've got a great story to tell! Be sure to see the Get Started section.

Any comments, ideas or feedback is greatly appreciated. Just reply to this 'zine and tell me what you think!

Until next time, – keep your story alive!

Tom Gilbert
---