Greetings



"Your past is your story up to now. The future is the story yet to come. The present is where you live with that experience, your hopes and your dreams."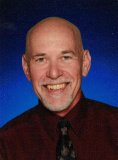 ---


Your Life is Your Story Newsletter

September 24, 2012
Issue #099 – The Story Tellers

From Tom Gilbert – Editor and Writer, www.your-life-your-story.com

In this Issue:

Opening remarks: Family History Month is Coming
Featured Article: The Story Tellers
Featured Resource: Soleil Lifestory Network; Journal Software
---
Opening Remarks: Family History Month is Coming
The days are cooler, the leaves are changing and with the coming of Autumn we turn our thoughts towards the last quarter of the year. Soon you may be gathering with friends and family to celebrate the harvest, holidays and your stories.

In this month's issue I write about the Story Tellers. Some people have a knack for sharing the tales of our lives. Maybe you know someone in your family like that. Maybe that person is you! October is traditionally Family History Month. Make plans now to find a way to celebrate your family history. And remember to visit us often at Your Life Is Your Story to help you on your lifestory journey.
---
Thank you to all the new subscribers. I hope you enjoy this month's issue. You are receiving this e-zine because you signed up for it or someone who is subscribed passed it along to you. If a friend DID forward this to you consider subscribing by visiting our signup page . Also, let me know what you'd like to see more of in this newsletter – simply reply to this email e-zine.
While the main focus of this newsletter is to share thoughts, ideas, and insights on life story writing you should know that I offer various services and also mention some products and services that can be helpful. You are under no obligation to purchase anything, but if any of these products or services are helpful and you decide to utilize them then I am most grateful.
Thanks for reading. – Tom
---
Featured Article: The Story Tellers
By Tom Gilbert - Copyright © September, 2012

Story Tellers Hold the Keys to Our Past and Personal History

The tradition of storytelling is as old as human communication. The recording of history is in many ways the collection of the stories of our lives. Many cultures are noted for having designated story tellers for their tribes. Many families have someone who is adept at remembering and recounting family history.

In my own family there are certain stories that get repeated. Over the years they sometimes get embellished. I find I look forward to hearing or telling some of them.

This is probably true in your family. We all have life experiences that contribute to our collective history. Usually it takes the shape of a humorous or memorable tale about the adventures of various people. Uncle Charlie, the merchant marine, nearly getting killed after insulting natives in the South Pacific. Brother Jerry's colorful tales traveling with fellow hippies as they followed Grateful Dead tours in the seventies. Cousin Martha's many years teaching on the Navajo Reservation in northern Arizona. Or all the practical jokes Grandpa Billy pulled at the fire station. Our family histories are full of surprising heartfelt stories about the adventures of being human.

Much of our family history is pertinent mainly to, well, our family. However, we often can connect our stories to the larger world. This is especially true as we recall our experiences surrounding major events like Hurricane Katrina, 9-11 or the Great Recession. Years from now future generations will resonate with our accounts of the events of our lives.

In our fast paced, sound-bite world I still sense the need for people to connect on more than a superficial level. Sharing our stories is a way to do this. There are an increasing number of social media and Internet sites devoted to this, such as imastory.com, storylane.com, cowbird.com and even facebookstories.com (people using Facebook in extraordinary ways).

Are you a story teller? You don't have to be a great writer to be a good story teller. One of the most rewarding aspects of my work as a personal historian is helping others tell the stories of their lives. If you can talk your story can be preserved. Interviews form the basis for many life story projects. Conversations with life story subjects often lead to wonderful reminiscing. Many people are surprised at how much they really do remember when they are engaged in an interview with a qualified and compassionate personal historian who combines good writing with excellent listening skills.

We need to appreciate the story tellers. Give them encouragement and express your gratitude. Try to find a way to preserve your stories. It is one of the most important things you can do. Don't let great family stories die with the story tellers. In the long run investing in a personal history project will create a lasting and cherished family treasure.

Read other articles on life-story writing here.
---
Featured Resources
The Soleil Lifestory Network
Get valuable life story resources from Denis Ledoux's vast experience as a writer, editor, consultant, coach and teacher. He has many helpful books and tele-classes to help you get your memoir written.

He also has some excellent programs to assist personal historians in their professional development. This includes the Memoir Professional & Associate Teacher Packages and Business Development Seminars. I've found these resources to be personally helpful and I have an affiliate relationship with the Soleil Lifestory Network. Go here for more information.
The Journal Software
A great way to keep track of the events in your life, record insight, preserve memories and grow from the journey is by keeping a journal.
I really like the award winning The Journal from DavidRM Software. It is a great tool. It's easy to use and very customizable. It's much more than just a diary. This is a powerful personal journaling tool. Version 6 is now available and the Journal offers a 45 day free trial. More info.


Closing Information
That's it for this month's issue. Thanks for reading. Be sure to visit our blog regularly, and here's to telling your story. Do give it some serious consideration because I just know you've got a great story to tell! Be sure to see the Get Started section.

Any comments, ideas or feedback is greatly appreciated. Just reply to this 'zine and tell me what you think!

Until next time, – keep your story alive!

Tom Gilbert
---