Greetings



"Your past is your story up to now. The future is the story yet to come. The present is where you live with that experience, your hopes and your dreams."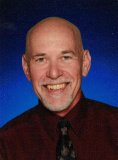 ---


Your Life is Your Story Newsletter

May 30, 2020
Issue #172– Story Transmitter

From Tom Gilbert – Editor and Writer, www.your-life-your-story.com

In this Issue:
Opening remarks: The Little Things
Featured Article: Story Transmitter
Featured Resource: Highlight Sites
---
Opening Remarks: The Little Things
Some people say it's the little things that matter most. I believe there is truth in that. Perhaps it is because most of our thoughts, words or actions are "little things".

It is easy to get preoccupied with those seemingly insignificant things. What will I have for dinner today? Have I done the chore that keeps nagging at the back of my mind? How did I treat others today? Those closest to us are most exposed to our ways and what might seem like a little thing can carry more weight than it would with a stranger. A smile or a frown. A grunt or a laugh.

There is a saying: How we do one thing is how we do anything. Knowing that I then need to understand that all things are deserving of respect. There is something sacred about every little thing. Everything IS connected and my thoughts, words and actions matter.

So do yours. Here's to our mutual appreciation of that.

---

Thank you so much for being part of the Your Life Is Your Story community. Thanks to all our subscribers. I hope you enjoy this month's issue.

You are receiving this e-zine because you signed up for it or someone who is subscribed passed it along to you. If a friend DID forward this to you consider subscribing by visiting our signup page . Also, let me know what you'd like to see more of in this newsletter – simply reply to this email e-zine.

– Tom
Featured Article: Story Transmitter
By Tom Gilbert - Copyright © May, 2020

Among the different things I've done over the years the one that may have surprised, rewarded and sometimes frustrated me the most was my thirty year career in radio broadcasting.

I pretty much stumbled upon the opportunity halfway to my bachelor's degree in Norman, Oklahoma. I had a part time job working at a pancake house and when I discovered that one of the cooks also moonlighted as a radio DJ for the college radio station, I invited myself to one of his shows and pestered him for a couple of hours by pulling out records and forcing song suggestions on him. Eventually he'd had enough and told me how I could go about volunteering for a show of my own. The rest, as the cliché goes, was (personal) history.

I've been out of the radio biz for over a decade now and my current career, in addition to this personal history life story encouragement avocation, is as an elementary school teacher.

There are a lot of similarities between school teaching and doing a radio show. Both have me spending a fair amount of preparation time before sharing my message, be it about a song and a songwriter or how to write an essay. And there is a clock and time restraints. When you are "on the air" or "teaching a class" you have to be acutely aware of your message and keep things moving.

I've been reflecting on my radio days and broadcasting and thinking about the similarities between a radio transmitter that carries sounds over the airwaves and the messages we each can share about our lives. Whether you realize it or not, you and I and everyone else is a transmitter of our stories.

The Story Transmitter has an opportunity, maybe even an obligation, to share their life experiences and lessons with others. That audience may just be a few family members or friends. Even an audience of one – yourself – can make the telling worthwhile. We have a lot to learn from sharing (transmitting) our story.

If you are to transmit your life story please do some preparation before "broadcasting". Make a memory list of the significant events in your life. Like a good DJ you want to create a playlist of the greatest hits and segue them together in a somewhat artistic way to create a powerful experience for your audience (reader or listener).

The more power a radio transmitter has the greater the distance the signal will travel. The number in your audience can be expanded by using the tools of technology such as the way to record and share your story across platforms as diverse as a hand-held book to a podcast posted to the Internet. Those are all considerations, but it starts with a story. First you need to have something to say.

Here's to that story that's been germinating in your subconscious. Marinating. Waiting for the opportunity for transmission. You've got a story to tell.

Read other life story articles here.
---
Featured Resource: Highlight Sites
For years I have featured on this website a place to highlight certain life story services, those that provide ways to preserve your story or encourage people to do something to tell their story. I call it the Highlight Site.

Over the years I've featured journal writing software, life story websites, family history products, personalized journey mile markers, sites about preserving a legacy or using the arts. From memoirs to sharing memories, there are many places on the web that can help you with your life story journey.

You can check out the current featured site here and also see past highlight sites.
Closing Information
That's it for this month's issue. Thanks for reading. Be sure to visit our blog regularly, and here's to telling your story. Do give it some serious consideration because I just know you've got a great story to tell! Be sure to see the Get Started section.

Any comments, ideas or feedback is greatly appreciated. Just reply to this 'zine and tell me what you think!

Until next time, – keep your story alive!

Tom Gilbert
---