Home
---
What Story and Why
---
How to Tell
---
What's New
---
Blog
---
Life Story Resources
---
Research is Fun
---
Get Started
---
Highlight Site
---
Sample Writing
---
Free Newsletter
---
Articles
---
About
---
Contact Us
---
Privacy Terms
---
[?] Subscribe To
This Site
The "Your Life is Your Story" Blog

©
Tom Gilbert
Read about quality family history and life story news, views, methods, products, links, services

...and whatever else catches our fancy

Read past entries - see the blog archive index
---
Stories You Didn't Know You Had

May 18, 2016

Sometimes you have stories about your life, your family members, or friends and acquaintances that you didn't know you had. How do those stories come to light?

Usually it takes a good listener willing to ask good questions. I've explored various types of questions over the years and I've had some surprising tales told to me by people I interviewed, often because I was willing to let them think, then talk. I had to be a good listener who was not so intent on my next question, but rather let the stories emerge from what had already been asked.

Lori Gillespie, a personal historian relatively new to the fine organization

APH (Association of Personal Historians)

has posted something new to the APH Blog for

Personal History Awareness Month

. In

Everyone Has a Story, Including My Dad

, she relates finally getting a story from her Dad and also the importance of being ready at the right time to listen to people who become willing to talk about their life.

---


Personal History Passion

May 16, 2016

May is

Personal History Awareness

month.


If you wonder what your ancestors were like, what kind of people they were, where they came from and what they did with their lives, you are not alone. More and more people are searching and researching their family history. Your past, including the history of your parents, grandparents and the rest of the "family tree" is a rich source waiting to be discovered. If you don't already know the stories that make up your family history you are missing out on a vital part of your story.

There is also the story of your life – all your experiences, values, expectations, lessons and more are waiting to be shared with your family. They need to know about your life journey. You need to know about it, too. Critical reflection of your life journey is beneficial on many different levels.

| continue reading |

---
End of School Days Stories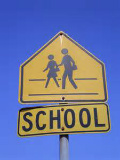 May 11, 2016

We are getting near the end of another school year. That means the students, teachers and parents are all a bit frazzled. Summer is on the horizon and as a teacher I am looking forward to the break. At this point in the school year the fifth graders are ready for a break, both from school and me. Ditto.

Think back on your school experiences, especially as the year winds down. Do you remember being antsy for summer? Did you get a yearbook and spend time with your friends as you wrote your comments and sentiments about each other and the year?

Everybody probably remembers their school days, both good and bad. I grew up in a military family and we moved a lot. A lot! I went to about 10 different schools by the time I graduated from High School. That meant a great deal of varied experiences. I made friends, moved away, made new friends, dealt with being the "new kid" and so on. I survived and had a lot of good experiences, too.

A story posted to Huffington Post comments on the stories we have from school days and what it is like to be remembering your own experiences and also hearing about it as a parent when your kids climb into the car after another school day.

Everyone's Life Is a School Story

by Rebecca Green is online here.

---

Top Hobbies Are Clues to Life Story Subject Matter

May 5, 2016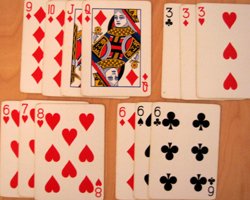 Do you have any hobbies? Just about everybody has favorite ways to spend their time. Over the years I've collected stamps, baseball cards, coins, done lots of reading, listened to a great deal of music, tried my hand at various kinds of writing, and my love of people's history and stories has evolved from a hobby to a vocation for personal history.

I believe your hobbies can be a good source for inspiration when you are writing about your life. Think about the hobbies you've had over the years, from childhood to later in life. I found a list of

50 popular hobbies

online at notsoboringlife.com and among many of the ones you'd expect to see there such as reading, watching TV, hunting, fishing, cooking and sewing, it was interesting to see that family time came in at number three. Combine that with playing cards (#28) and I could write a story about how our family loves to get together on Sundays for a meal, to visit and to play canasta.

As a

Personal History Awareness Month

challenge, pick one of your hobbies and write what you like about it, why it gives you enjoyment and try to recall a particular time when you were involved with that hobby and a significant life event happened.

---

Keeping Memories of Passed Ones Alive

April 28, 2016

So much death of prominent people this year has me reflecting more on how we preserve our stories and our legacies. For one thing, we all need to consider passing on our values and life lessons regardless of our celebrity status. Every life is important and everyone has a story.

Beyond that, there is the opportunity and responsibility of the surviving family members and friends to keep the memory alive for those who have died. Allison Gilbert (no relation) has published a book that gives tips for this.

Passed and Present: Keeping Memories of Loved Ones Alive

is what she calls "a roadmap for discovering fun, creative, and inspiring ways to remember the family and friends we never want to forget."

One idea was to create some games that memorialize the passed loved one, such as personalizing a deck of cards with photographs of various family members. Or be more creative and create a board game about the person who died and include highlights of their life. This kind of project is often done as a variation of a book report in school and I can see how it would work for a personal history project.

You can also take old clothing and make table runners, throwrugs or pillows. My mother-in-law made pillows out of shirts of her recently deceased husband and I know my wife treasures that keepsake of her dad.

You might also want to create a shadowbox to frame significant items. Or put up an online memorial. After reading the APH Blog post by Allison Gilbert I got an idea of creating a "thought for the day" book that could include sayings, events, or other reminiscences, one for each day of the year. I personally enjoy reading daily inspirational books and this could be a nice variation on that theme.

---

Personal History is Powerful

April 21 2016

Being able to know the stories of your family members, especially elders and ancestors, is powerful. It is personal to you and that almost always makes it more important to you. Yes, world events that impact us in meaningful ways happen. But the stories of how our relatives and close family members lived, where, when and what mattered to them, is priceless.

The

Association of Personal Historians (APH)

is an organization that furthers the efforts of collecting the life stories of people (

The Life Story People

). Many members from around the world can work to make your story come to life and be preserved as a legacy for your children and future generations.

A couple of powerful ways to show this are through video and audio. A short video piece that tells you more about the process and benefits of having your family/personal history preserved is available online here.


You can also listen to a podcast produced by the APH that has Steve Pender (Family Legacy Video, Inc.) discussing what personal history is with some prominent members of APH: Linda Coffin (APH Executive Director), Sarah White (outgoing APH President) and Bill Horne (incoming APH President). They have a wealth of experience and knowledge to share and I think you'd enjoy hearing it. The podcast link is here.

---


Remembering Jackie Robinson Through Rachel Robinson

April 15, 2016

Today is Jackie Robinson Day. Every year Major League Baseball honors this great player who was much, much more. His number, 42, is the only number retired across all teams and on this day

all

players wear the number. Jackie Robinson is remembered as the player who broke the color barrier in Major League Baseball in 1947. It was long overdue, but the struggles for civil rights have always been overdue and ongoing.

Celebrated documentarian Ken Burns features Jackie Robinson's spouse, Rachel, in a documentary that debuted on PBS this month (Jackie Robinson - A Film by Ken Burns, Sarah Burns & David McMahon). She is still alive and at 93 "looks 70 and has all of her marbles and some of mine!", according to Burns. The point made in the documentary is that Jackie Robinson is one of the handful of key players in the United States history and that Rachel was very much a part of the story. Both endured a lot of prejudice and persecution and their courage and stamina cannot be underestimated.


---
Everybody has a story to tell!
Your-Life-Your-Story.com
Copyright © 2003 - 2016 All rights reserved
Email Tom Gilbert