Home
---
What Story and Why
---
How to Tell
---
What's New
---
Blog
---
Life Story Resources
---
Research is Fun
---
Get Started
---
Highlight Site
---
Sample Writing
---
Free Newsletter
---
Articles
---
About
---
Contact Us
---
Privacy Terms
---
[?] Subscribe To
This Site
The "Your Life is Your Story" Blog

©
Tom Gilbert
Read about quality family history and life story news, views, methods, products, links, services

...and whatever else catches our fancy

Read past entries - see the blog archive index
---
Birthdays, Anniversaries and Reunions - Oh My!

July 24, 2017


How do you celebrate special events?

It is a common practice to create a social event around a birthday, anniversary or reunion. Think about it.

It starts early on with your birthday. Parents, family and friends gather around a cake lit with birthday candles. They sing to you and then present gifts and cards. You, the birthday celebrant, are the center of attention. And that attention usually creates strong memories, hopefully happy ones.


Anniversaries are often special times. If you've been married a number of years you know the accomplishment and challenge of staying together.


A third type of marker of time with a social aspect are reunions.

| continue reading |


---
On the Occasion of the 200th Birthday of Henry David Thoreau

July 12, 2017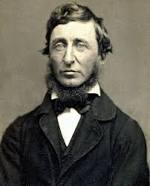 Most people have heard something about Henry David Thoreau. Maybe you have a vague recollection of

Walden's Pond

or that the man was something of a loner in nature, whiling his days away with deep philosophical thoughts.

That would capture a bit of the story, but there is oh so much more.

Thoreau's life was fascinating. If he were alive today, he'd probably have some things to say about the state of our politics and society. It would undoubtably pain him to see how we've become ever more anxious and desperate.

In his relatively short life (he died of tuberculosis at the age of 45) he accomplished a great deal. He's remembered for his writings and his simple living. A well educated man who attended Harvard, he spent some years working as a teacher. But he also had to work hard in his father's pencil factory and that time gave birth to his realization that "the mass of men lead lives of quiet desperation."

One of his favorite ways to contemplate life was by walking in nature. I can relate; I often get insights into things by taking a walk.

His mentor was another great thinker and writer of the day, Ralph Waldo Emerson. We owe a lot to reflection on our lives and thinking about the nature of things, including the nature of nature, to Thoreau. Mostly I admire his spirit of independence while also caring greatly about how we all need to live together in some kind of harmony. And with a sense of purpose.

On the occasion of the 200th birthday of Henry David Thoreau perhaps you can take a few minutes to ponder your life and legacy (read about the life and legacy of Thoreau at the Thoreau Society site). Here are three of my favorite Thoreau quotes:



Go confidently in the direction of your dreams. Live the life you have imagined.





Our life is frittered away by detail... simplify, simplify.





Things do not change; we change.




---

Trusting in Something Bigger

July 6, 2017

I am not one to be preachy or to talk much about my own personal faith here on my blog for

Your Life Is Your Story

.

It's not that I don't have a faith or spirituality - quite the contrary!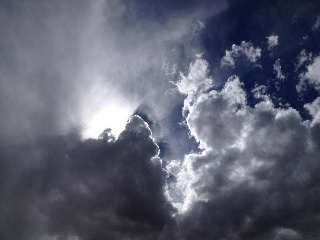 But I strongly believe that it is a personal matter that each person should explore in their lifetime. I don't shy away from talking about what I believe in or sharing about my own life experiences that involve trusting in

Something Bigger

. I just choose those opportunities carefully.

What that has to do with our life stories should be fairly obvious. When you are writing about your life it is important to explore those areas that are full of meaning and help shape your values and outlook on life. Reading about other people's struggles with the difficulties of life and how we grow from them can be inspiring and helpful.

At the same time, a narrative full of complaining and whining can be a turn-off. So consider carefully what you write that will be shared with others.

One of the things I treasure about journaling is that I can be truthful to myself and include anything. It's not for public consumption. If I ever intend to share from my journal writing I can use excerpts, edit where necessary, and put it out in some format for others, be that in a letter, book, soocial media or a blog post.

Today I am in the middle of great concern over a family member's health situation. It is not appropriate to go into the private details, but I will relate that it has to do with a burst appendix followed by surgery. That led to a day of what appeared to be improvemet followed by the next day and complications. It's scary. I am worried. Yet my life experiences and my personal faith have taught me that life is full of possibilities. Good and bad happen. What's really important is what I am doing. How am I responding? How can I be of help?

Trouble comes. Life can be hard. I know because I've had some of those experiences. I also get lots of emails from other people interested in preserving their life stories and frequently they mention how they have had extremely difficult life experiences.

Keep in mind that

your life is not what happens to you

. Sun and rain, joy and pain fall on us all. Your life is what you do with all that joy, pain and everything in between.

---

Heaviest Wedding Ever

June 30, 2017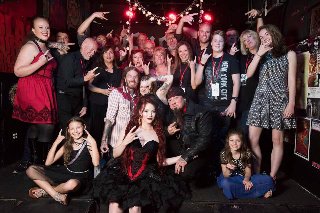 This month a niece of mine married her longtime love in Brooklyn, New York. Like many weddings, it was a great gathering of family and friends. Unlike many weddings, this was very different. It was billed as the Heaviest Wedding Ever, a ceremony performed in the groom's heavy metal bar,

Lucky 13

, complete with lots of tattoos, motorcycles and loud music. It was fun!

Read more here in the latest Your Life Is Your Story Newsletter.

---


The iPhone is Ten Years Old

June 29, 2017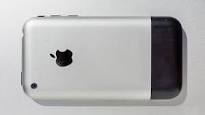 Ten years ago a revolutionary new product was introduced. The iPhone from Apple has arguably changed our world. Today we take smartphones for granted. But that wasn't the case in 2007.

I remember that a colleague at the radio stations I worked at was super excited about it and had one right away. I wasn't as convinced. But now I am on my third version of the iPhone and I admit it has become a daily-used gadget.

Some people worry that we are addicted to our devices and spend too much time on them. The techies call it

screen time

. I also worry about that. We need to spend more time looking up and out and less time looking down. It's important, too, when we get together that we spend time actually

talking

with each other.We get too distracted with our devices and it is often a safety hazard, especially when people unwisely use their phones while driving. There are times when we need to put the smart phone down!

However, there are many good things that have come from the iPhone technology. It is interesting to review the history of the product through the past decade.

The Verge

has a series of online articles (link to

iPhone 10th anniversary: looking back at how Apple changed the mobile landscape

) that explore the impact of the iPhone over the past ten years, with such considerations as how it has changed the way we communicate with our parents, the spreading of emojis, the concern over addiction to technology and how even Steve Jobs didn't fully understand what the iPhone truly was "back in the day".

So, happy birthday to the iPhone. I wonder what the next then years will bring?

---

Personalize Your Life Journey With a Commemorative Mile Marker

June 25, 2017

I am sure you've seen signs that show the mileage to destinations. Not the kind on the highway, but those funky looking poles or stands with multiple little arrow-shaped signs stating how far to a town, city or tourist location.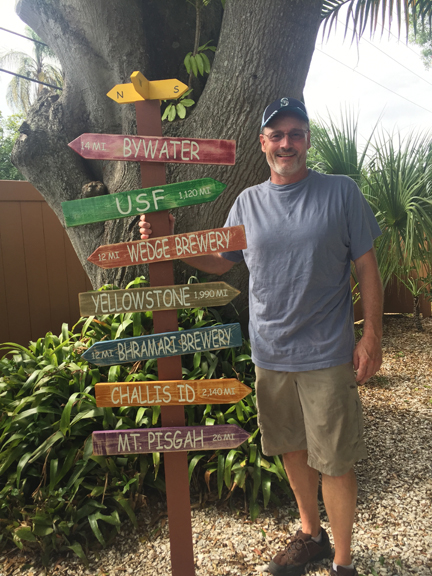 Those signs bring to mind memories and dreams about those destinations. They are fun and amusing. How would you like a customized journey marker to show off your favorite spots in life? You can find just this thing at Personalized Journey Markers.

These markers come in a variety of styles (hanging, tabletop and post, to mention a few). Each one is made to order and is a unique "mile marker" for your life journey. Jay Keeler has been doing this for years and has invites you to take a look at what he offers, including a variety of products that can mark your life's journey. This is a great gift idea during the holidays of for any occasion.

Go here and look around. If you place an order be sure to enter the access code Your Life.


---
The Way You Draw A Circle Can Reveal Cultural Differences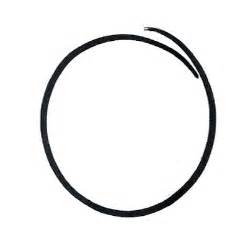 June 20, 2017

Ok, this is admittedly a little different than what I normally write about. But my eye was captured by an article I received from a recent Digg Editions email that stated "Drawing a Circle Reveals Who You Are, And Other Facts".

The gist of the article (see here) is that different countries and cultures influence how we draw circles. Most Americans and many other countries draw circles in a counter-clockwise direction, but a very high percentage of people in Japan draw their circles in a clockwise direction.

On the page where I read the article I was invited to draw a circle without thinking much about it and then I went on to read what the article was about. I am American. I drew my circle

clockwise

. Sounds like I was bucking the odds.

Reading further I discovered that a lot of left-handed people draw their circles in a clockwise direction. That's me, a lefty. Interestingly, though, was that I used the mouse to draw the circle and it was in my

right

hand when I drew it clockwise. Hmmm.

How we draw shape shapes and how we write script has a lot to do with where we were born, raised and live and what are our cultural backgrounds. Some cultures write from the right to the left, while here in the United States, and many other Western cultures, we write from left to right. Something to think about in the big picture of people, culture and our stories.

---

Father's Video Tribute - 12 Years of Daughter's First Day of School

June 13, 2017

Parents remember the first day of school for their children, especially those first couple of years. One father, however, took that first day of school for his daughter to great lengths. He created a video tribute that documents their conversations about her first day of school on twelve consecutive years.

The video has gone viral on YouTube and for good reason. It shows why it is important for us to remember and honor significant moments in our lives. Doing it for your own story is great; doing it for someone you love is even better.


---

50 Years Ago Sgt. Pepper Was the Album We Played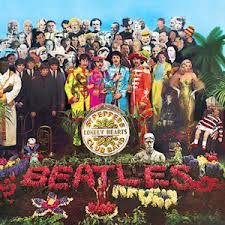 June 5, 2017

Over the past few days I've been reminiscing about the amazing Beatles' album,

Sgt. Pepper's Lonely Hearts Club Band.

It was first released on June 1, 1967, so this is the golden anniversary of the historic recording. (Note: I've commented on some previous Beatles' 50th anniversaries from 2014 and 2016.)

To give you some context, by 1967 the Beatles had grown weary of touring with the many challenges they endured: screaming crowds, the pressures of their fame and the inability of the technology of the time to project their live sound with the quality they wanted. If you recall, the Beatles were such a phenomenom by the mid-1960's that their live shows were held in stadiums. Nobody had done that and so the sound systems of the day were woefully inadequate.

By 1967 the Beatles had retired from touring and concentrated on making music that pushed the envelope of recording techniques. It was a psychedelic time, fueled by mind altering drugs like LSD and the cultural revolution.

Out of that time came the pioneering

Sgt. Pepper's

album. Some really great music. One of the most astounding things to me is that two of the songs recorded at that time ended up being released as a two-sided single. The pressure to have new music from the Beatles was such that they put out the

Penny Lane / Strawberry Fields Forever

single, arguably two of their best songs from that time period. They ended up not being included on

Pepper

.

The

New York Times

published an article about the exhaustive 50th anniversary reissue as well as some commentary. I think they are correct that it is hard to fully appreciate the album outside of the times it was originally released in. In other words, we can't really recapture those days. But for sure we can mark the importance of 1967 and the effect the music was having on those of us who were growing up then.

If you want to hear a balanced and insightful review of

Sgt. Pepper's

Lonely Hearts Club Band

I recommend a special produced by Paul Ingles ten years ago to mark the 40th anniversary of the album. You can hear "The Two Sides of Sgt. Pepper: An Honest Appraisal" by going to Paul's website.

The Beatles' music certainly has endured - and I am confident it will continue to do so. Ultimately the message for me is that we all "get by with a little help from our friends."

---
Everybody has a story to tell!
Your-Life-Your-Story.com
Copyright © 2003 - 2017 All rights reserved
Email Tom Gilbert