Home
---
What Story and Why
---
How to Tell
---
What's New
---
Blog
---
Life Story Resources
---
Research is Fun
---
Get Started
---
Highlight Site
---
Sample Writing
---
Free Newsletter
---
Articles
---
About
---
Contact Us
---
Privacy Terms
---
[?] Subscribe To
This Site
The "Your Life is Your Story" Blog

©
Tom Gilbert
Read about quality family history and life story news, views, methods, products, links, services

...and whatever else catches our fancy

Read past entries - see the blog archive index
---
Personalize Your Life Journey With a Commemorative Mile Marker

June 25, 2017

I am sure you've seen signs that show the mileage to destinations. Not the kind on the highway, but those funky looking poles or stands with multiple little arrow-shaped signs stating how far to a town, city or tourist location.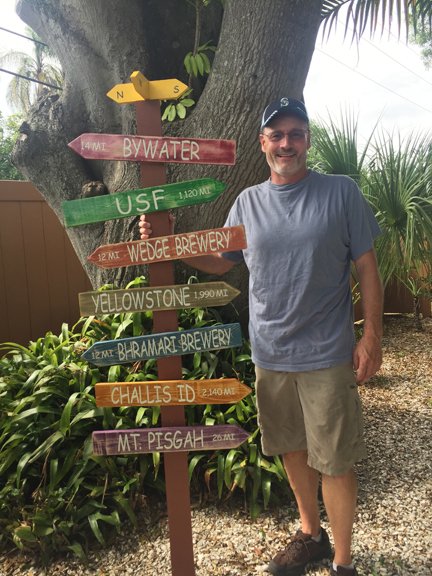 Those signs bring to mind memories and dreams about those destinations. They are fun and amusing. How would you like a customized journey marker to show off your favorite spots in life? You can find just this thing at Personalized Journey Markers.

These markers come in a variety of styles (hanging, tabletop and post, to mention a few). Each one is made to order and is a unique "mile marker" for your life journey. Jay Keeler has been doing this for years and has invites you to take a look at what he offers, including a variety of products that can mark your life's journey. This is a great gift idea during the holidays of for any occasion.

Go here and look around. If you place an order be sure to enter the access code Your Life.


---
The Way You Draw A Circle Can Reveal Cultural Differences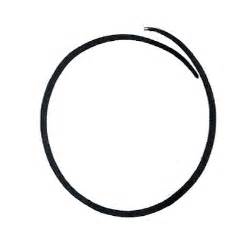 June 20, 2017

Ok, this is admittedly a little different than what I normally write about. But my eye was captured by an article I received from a recent Digg Editions email that stated "Drawing a Circle Reveals Who You Are, And Other Facts".

The gist of the article (see here) is that different countries and cultures influence how we draw circles. Most Americans and many other countries draw circles in a counter-clockwise direction, but a very high percentage of people in Japan draw their circles in a clockwise direction.

On the page where I read the article I was invited to draw a circle without thinking much about it and then I went on to read what the article was about. I am American. I drew my circle

clockwise

. Sounds like I was bucking the odds.

Reading further I discovered that a lot of left-handed people draw their circles in a clockwise direction. That's me, a lefty. Interestingly, though, was that I used the mouse to draw the circle and it was in my

right

hand when I drew it clockwise. Hmmm.

How we draw shape shapes and how we write script has a lot to do with where we were born, raised and live and what are our cultural backgrounds. Some cultures write from the right to the left, while here in the United States, and many other Western cultures, we write from left to right. Something to think about in the big picture of people, culture and our stories.

---

Father's Video Tribute - 12 Years of Daughter's First Day of School

June 13, 2017

Parents remember the first day of school for their children, especially those first couple of years. One father, however, took that first day of school for his daughter to great lengths. He created a video tribute that documents their conversations about her first day of school on twelve consecutive years.

The video has gone viral on YouTube and for good reason. It shows why it is important for us to remember and honor significant moments in our lives. Doing it for your own story is great; doing it for someone you love is even better.


---

50 Years Ago Sgt. Pepper Was the Album We Played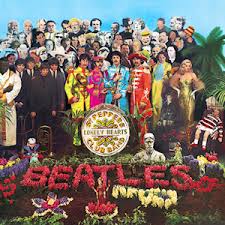 June 5, 2017

Over the past few days I've been reminiscing about the amazing Beatles' album,

Sgt. Pepper's Lonely Hearts Club Band.

It was first released on June 1, 1967, so this is the golden anniversary of the historic recording. (Note: I've commented on some previous Beatles' 50th anniversaries from 2014 and 2016.)

To give you some context, by 1967 the Beatles had grown weary of touring with the many challenges they endured: screaming crowds, the pressures of their fame and the inability of the technology of the time to project their live sound with the quality they wanted. If you recall, the Beatles were such a phenomenom by the mid-1960's that their live shows were held in stadiums. Nobody had done that and so the sound systems of the day were woefully inadequate.

By 1967 the Beatles had retired from touring and concentrated on making music that pushed the envelope of recording techniques. It was a psychedelic time, fueled by mind altering drugs like LSD and the cultural revolution.

Out of that time came the pioneering

Sgt. Pepper's

album. Some really great music. One of the most astounding things to me is that two of the songs recorded at that time ended up being released as a two-sided single. The pressure to have new music from the Beatles was such that they put out the

Penny Lane / Strawberry Fields Forever

single, arguably two of their best songs from that time period. They ended up not being included on

Pepper

.

The

New York Times

published an article about the exhaustive 50th anniversary reissue as well as some commentary. I think they are correct that it is hard to fully appreciate the album outside of the times it was originally released in. In other words, we can't really recapture those days. But for sure we can mark the importance of 1967 and the effect the music was having on those of us who were growing up then.

If you want to hear a balanced and insightful review of

Sgt. Pepper's

Lonely Hearts Club Band

I recommend a special produced by Paul Ingles ten years ago to mark the 40th anniversary of the album. You can hear "The Two Sides of Sgt. Pepper: An Honest Appraisal" by going to Paul's website.

The Beatles' music certainly has endured - and I am confident it will continue to do so. Ultimately the message for me is that we all "get by with a little help from our friends."

---

8th Grade Students Write From the Heart

May 31, 2017

An 8th grade Language Arts Class at Chowchilla's Wilson Middle School was given a writing assignment. Their teacher, Karen Gallagher asked her students back in September to write about a moment in their lives that had a big effect on them and changed the way they looked at themselves and the world around them. An interesting and seemingly simple assignment.

The result was that the students and the teacher learned about each other in a much greater way than they anticipated. The students opened up and wrote from the heart about some powerful experiences. It took seven months and some art students even got involved and created illustrations. Stories detailing jhow students dealt with difficult family situations, loss and new life, friends, triumphs, discoveries, defeat and determination emerged.

A book has now been published with the stories and to the delight and amazement of the students who never thought they could accomplish such a thing.

82 Footprints

is now available as a book that will be treasured by the teacher, students, family, friends and even strangers. I think it is marvelous that they spent the year on this important project and saw it through to completion. What a triumph!

Brian Wilkinson, editor for the

Sierra Star

wrote about this project and you can read a few of the stories from the book.

---

Paris Apartment Closed For 70 Years Opened and It's Like a Time Capsule

May 22, 2017

It was a remarkable discovery when a Paris apartment, locked since 1939, was recently opened. It was like stepping back in time - a time capsule of sorts - and the amazing amount of art inside makes it quite a treasure trove.

The woman who lived in the flat for many years, Mrs. De Florian, had fled to the south of France before World War Two broke out. She never returned and after she died at the age of 91 it was opened to take inventory of her assets. And there were some amazing discoveries, including a painting of a beautiful French woman since identified as Marthe de Florian. She was the grandmother of Mrs. De Florian and a French actress and socialite. That painting turned out to be a work by 19th century Italian artist Giovanni Boldini and was sold at auction for over $3 million dollars! Apparently Boldini was one of her many admirers.

There were some other fascinating finds in the apartment. Some great pictures are included in the

Daily Mail

article, Inside the Paris apartment untouched for 70 years: Treasure trove finally revealed after owner locked up and fled at outbreak of WWII.

Historical discoveries such as this can be quite amazing. However, it is possible you have some great discoveries with interesting family history stories stored away in old letters, journals and photo albums. Unlock these treasures. Preserving our personal history is important.

---

R.I.P to the APH

May 17, 2017



A week ago I received a surprising email. It was sent to all the members of the

Association of Personal Historians (APH)

, a not-for-profit trade organization with members around the world, announcing the dissolution of the organization.

This was a shock. But unfortunately a necessary move that the Board of Directors struggled over, but ultimately had to implement. Apparently the 21 year old association has been experiencing increasing difficulties to meet expenses. Not enough membership renewals or new members and the costs of running the fine organization were oustripping the operating budget.

I am saddened by the news having been a member since 2003. But it does not mean the end of the personal history and life story movement. People are increasingly finding ways to preserve their stories (memoirs, videobiographies, digital and material scrapbooks, photo albums, websites and much more).

It is often difficult for people to make a profitable business out of life story work. Most personal historians do it for the love of the work and the countless good reasons for saving life stories. Having the support of others and an organization with resources and networking opportunities is valuable. Fortunately enough of the APH members are interested in keeping connected and already using social media like Facebook to do so.

My intent is to continue to wave the banner of support for people telling their story. I do this work and promotion along with my fulltime teaching gig, so I do what I can on a part-time basis. But I will continue to promote the services and providers that I think can provide quality and rewarding work for those who are interested in preserving their lives with their life stories.

So long and farewell APH. Sorry to see you go, but thanks for the years of valuable resources and friends I've met during your twenty-plus year run.

---
Everybody has a story to tell!
Your-Life-Your-Story.com
Copyright © 2003 - 2017 All rights reserved
Email Tom Gilbert