Home
---
What Story and Why
---
How to Tell
---
What's New
---
Blog
---
Life Story Resources
---
Research is Fun
---
Get Started
---
Highlight Site
---
Sample Writing
---
Free Newsletter
---
Articles
---
About
---
Contact Us
---
Privacy Terms
---
[?] Subscribe To
This Site
The "Your Life is Your Story" Blog

©
Tom Gilbert
Read about quality family history and life story news, views, methods, products, links, services

...and whatever else catches our fancy

Read past entries - see the blog archive index
---
Inauguration Day

January 20, 2017

Today Donald Trump was sworn in as the next President of the United States. The inauguration of a president is always historic and generates a lot of news coverage. Social media and Internet use are bigger than ever and that adds even more news, commentary and discussion. Anyone can have a voice in this age of global electronic expression.

I always look at big events like this through the lens of life history. It is important for each of us to consider our lives both from the deeply personal and also with consideration of what is going on in the world. In fact, I wrote an article a while back about that very subject -

Your Memoir and the Larger World

. In the article I make the point that when we set our experiences within the context of important historical events connects us to history in a more personal way.

I encourage you to journal about historic events like a Presidential Inauguration. I know it helps me process my thoughts and feelings. Good citizens are informed and good living includes reflection and contemplation about our lives and our experiences.

---


Service Work

January 17 2017

A true statement that I hope you have discovered on your life journey is that service work is key to a fulfilled life.

What I mean by service work is doing things that are helping others. You have probably heard terms like

servant leadership

and

in service

. The best leaders, movers, shakers and difference makers in our world are those who step out of their personal desires and self agenda and find ways to do things that enrich other people's lives.

Yesterday was the holiday recognizing the life and legacy - and service - of the Reverend Martin Luther King, Jr. He was a man who epitomized being of service to others. He lived his life in service to those fighting racial injustice. He was a big proponent of all people doing something to help others. The very nature of the MLK holiday is to to promote service. Each year on this holiday people step out of their comfort zone and get busy volunteering and helping various causes.

It's called the

Martin Luther King, Jr Day of Service



What does that have to do with people preserving their life story? A lot, I believe. You see, your life must have purpose and most people discover that truly valuable purpose is in doing things for others. In short, service work.

It's a great topic to include in your life story. The things you've been involved in that helped improve people's lives, whether it was time in the military or Peace Corp or helping in your child's classroom, are great material for you to reflect about and write about.

Your service work gets you "out of your self" and it also is rewarding in many ways.

It's part of a true life legacy. If you haven't done any service work start looking around and then getting involved. Find things you care about. Share your passion and your compassion.

The world needs it. And so do you.

---

Healthy Living Through Life Storytelling

January 6, 2017

Each person has their own unique life. That life is unfolding and the experiences and emotions that result from communication, relationships and various life adventures make for a great story.

Even if you don't think so.

There is ample evidence that the quality of your life, especially your mental health and outlook on living, can be improved when you engage in storytelling about your life.

There are a few caveats. For one, your reminiscence needs to be done with an eye towards the value your life experiences have brought you. This means embracing both the good

and

the bad. How you deal with the rough patches, the suffering, loss and despairing moments, makes a big difference. Studies are revealing that people who learn to accept and value their experiences, no matter where they fall on the scale of enjoyment or unhappiness, can have a positive effect on their mental health.

An article on

The History Project

goes in-depth in exploring this. The Meaningful and Mysterious Mental Health Effects of Life Storytelling makes some pertinent points. When your story is coherent there appears to be a connection to well-being. This means being able to write expressively about life experiences, especially the negative ones. What you need to guard against is languishing in "poor me, life has been horrible" thinking. Instead, discover how the hardships have helped you develop and grow.

Health care has known for some time that narrative writing can promote positive feelings and have health benefits. Spiritual thinkers recognize that the big breakthroughs resulting from a sense of wonder and the ability to accept and grow through suffering make for a more fulfilling life.

There is power in your story. You can develop the skill of storytelling, but it does take work. You don't have to do it alone. Look into workshops, articles, books and other resources to assist you. Find a guide - a personal historian or writing coach. Don't get overwhelmed; start simply and small with one or two stories that you've often thought about as turning points. You may find that very action can lead to inspiration to continue. Soon you can be enjoying a healthier life by telling your life story.

---

Time Passages, All Aboard For the New Year

January 1, 2017

All aboard for the New Year! We start anew, but in reality it is this way each and every day. Every day the train leaves the station for another 24 hour trip; either you are on board or not.

People have complained about 2016. It was a tough year in many respects. But there was also a lot of good. If you were

awake

to it, the daily miracles of grace were all around. Gratitude is the touchstone.

It is true for me (and likely, for you) that the new year brings thoughtful reflection and perhaps some resolutions. The resolution I feel is most important is to resolve to fully live each day. We don't know how many of these days we will have. Punch the ticket for each one and enjoy the ride.



Well I'm not the kind to live in the past




The years run too short and the days too fast




The things you lean on are the things that don't last




Well it's just now and then my line gets cast into these




Time passages




There's something back here that you left behind




Oh time passages


Buy me a ticket on the last train home tonight

-- song lyrics from "Time Passages" by Al Stewart and Peter White.

---

Don't Fear the Reaper

December 29, 2016

On Tuesday I was at a local coffee shop writing the December issue of my free newsletter. I titled it the

Don't Fear the Reaper Edition

, primarily because this past year has had such a large amount of notable deaths. Yes, of course, the Blue Oyster Cult song influenced the title.

"All our times have come / Here but now they're gone."



Many of this year's deaths have been celebrity passings, some of them personally important to me as I grew up on their music or art or lived during their time of political and historical importance.

On the day of my newsletter composing we heard about the passing of actress/writer Carrie Fisher. I was in college when the first

Star Wars

film appeared in theaters and my friends and I dragged everyone we knew to see

Episode IV: A New Hope

. I even took my dad. I think I saw the film seven times that summer. So, yeah, you could say Princess Leia had an impact on me.

Yesterday came the news that Debbie Reynolds, noted actress and mother of Carrie Fisher, had died, just one day after her daughter. That added to what has already been a long list of celebrity deaths in 2016.

Death is inevitable. It sometimes comes quickly and without warning. Plenty of that in this year with the too many terrorist acts and natural disasters. Other times we get a chance to prepare, to gather with our loved one and find closure. That can be quite a gift to the living

and

the dying.

Personal Historians share the hope of capturing and preserving our life stories so that there can be wisdom, values and life lessons passed on to the future generations. Don't fear death as much as the fear of waiting too long to tell your story.

---

Christmas Eve and Hanukkah - Together Again

December 24, 2016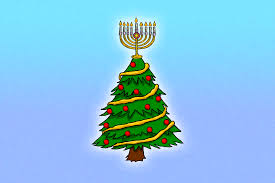 This year Christmas Eve and Hanukkah, two significant holiday celebrations that often overlap, are in a rare concurrence. It has only happened three times since 1900 and the last time was in 1978 - Hanukkah is starting on Christmas Eve.

Both of these holidays have important religious and cultural implications. And for some families with mixed Jewish/Christian marriages, it can be complicated. A Baltimore couple, the Hubers, are such a combination and they will celebrate both holidays (see

With Christmas Eve falling on the first day of Hanukkah, families negotiate cultural divides

).

I see this as a great opportunity for people to learn more about their holiday traditions. The diversity of the human race provides us a chance to learn and grow as we discover how some of the things that make us the same (celebrating with families, observing religious events) can happen in varied ways.

Lighting the Menorrah or your Christmas tree, giving presents, singing songs and working for peace and understanding - these are all good things worthy of celebration. Happy Merry Hanukkah Christmas!

---

Papercrafting and Preserving All Things Paper

December 22, 2016

It is one thing to use paper; quite another to understand just exactly what paper is and how to preserve the things we put down on paper, be they memoirs and personal histories, legacy letters, thank you notes, essays, photographs, or other artistic expressions such as drawings, paintings and scrapbooking.

Recently I received an email from Roseanna Wheeler. She contacted me on behalf of scrapbook.com, the self proclaimed "most visited papercrafting website and store in the world, happily welcoming millions of crafters every month." It is quite an extensive site on scrapbooking and more and their story is interesting, how they started from humble beginnings.

At any rate, Roseanna's purpose in contacting me was not to promote scrapbooking per se, but rather to alert me to the extensive research they have done about paper, document and photo preservation. She figured the terrific amount of information they have put together would be of interest to many of my site's visitors. After taking a look at this information (Protect Photos, Documents and Other Papers From Natural Destruction Over Time) I have to agree that they have assembled a great deal of important and fascinating information that you may find of value in preserving your important papers and documents.

There is plenty shared on how paper is made, including its history from the earliest creators, to various types of paper (such as acid-free and coated). How paper deterioates over time is also explored.

What can you do with this information? They have suggestions there, too, but I think it is fairly obvious that if you have important photographs, papers, books and other documents that you want to preserve then this information is valuable. So take a look and remember that the things worth preserving are often that which comes from the heart, such as a loving letter, a memoir or a treasured photograph from a family gathering.

---

Personal History Is Your Story

December 18, 2016

The end of the year is rapidly approaching. Most of us are busy with holiday plans and I am no exception. Sorry that I haven't posted in a while, but as a school teacher the end of the semester is an avalanche of grading, reports, plans and activities.

Still, it is important to pause at this time of year and reflect.

The point of this post is to remind you that your story matters. I say this not because I am knowledgeable about your life. It is because I am confident that every life is important and we all need to be living out our hopes and dreams. Sometimes that is difficult; often it is joyful.

Personal history is your story and your life is your story. Part of the journey, I believe, is to pass on your experience, strength and hope. Some of the ways to do that is through a memoir, audio or video testimony, legacy letters and ethical wills, autobiographies and biographies, family histories, scrapbooks, and photo books. These are suggestions and there are other ways to do it. The important thing is to document something.

We all grow in our understanding of the human experience by sharing about our journeys. Don't take this lightly - we are evolving as a species and we need to know about each other so that we recognize that despite our diversity we are all connected. Humanity relies on community.





The

APH (Association of Personal Historians)

is an organization of people dedicated to the work of preserving stories. The motto is

The Life Story People

. Working with professionals can make all the difference in saving your story and having a legacy to share with others. The APH website has just been updated and I am impressed with the improvements. One of the sections I recommend you check out is What Is Personal History? It will help you better understand what is involved in preserving your own special story.

---
Everybody has a story to tell!
Your-Life-Your-Story.com
Copyright © 2003 - 2017 All rights reserved
Email Tom Gilbert