Home
---
What Story and Why
---
How to Tell
---
What's New
---
Blog
---
Life Story Resources
---
Research is Fun
---
Get Started
---
Highlight Site
---
Sample Writing
---
Free Newsletter
---
Articles
---
About
---
Contact Us
---
Privacy Terms
---
[?] Subscribe To
This Site
The "Your Life is Your Story" Blog

©
Tom Gilbert
Read about quality family history and life story news, views, methods, products, links, services

...and whatever else catches our fancy

Read past entries - see the blog archive index
---
Second City Going for First Place in Baseball

October 23, 2016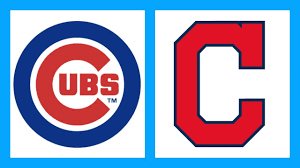 It's been a long time since the Chicago Cubs were in the World Series. The last time the Cubbies won the National League pennant and played in the Fall Classic was 1945. But it has been even longer since they won it all and were the champions of the world. That was back in their glory days - 1908. It is the longest drought of any baseball team and this team is anxious to change that. Chicago is known as the Second City (behind New York), but they are going for First Place in the world of baseball.

Their opponent will be no slouch. The Cleveland Indians stormed through the American League playoffs, sweeping my beloved Boston Red Sox in three games before dispatching the Toronto Blue Jays in four games. They have one of the greatest bullpens so when it gets late in the game their pitching is really tough.

Both teams have a great story with gifted players and managers and rabid fans. Cleveland already went a bit crazy back in June when their NBA team, the Cavaliers, brought a long awaited basketball championship to the city. Their baseball team hasn't won it all since 1948.

So on baseball's greatest stage, the World Series, we have an October drenched in drama. Two teams who've waited too long to be champs. Game one is Tuesday night. It will be fun for me, a baseball fan who bleeds Red Sox red (and there are lots of storylines with Boston connections this year, such as former Boston manager Terry Francona leading the Cleveland team and ace pitcher Jon Lester, a one time Boston great who now leads the Chicago pitching staff), and it will be history in the making. Be it baseball or someo other important event in your life, history is the stories we tell about the things that happen in our lives.

---

The City Different with Some Different Kind of Talking

October 19, 2016

This past Saturday I presented a talk about the importance of sharing family stories and preserving family history. I did it in Santa Fe, New Mexico at a beautiful retirement and assisted living community known as The Montecito.

This event was part of National Family History Month and the intent was to get more people talking. The talking we are encouraging is probably different from most everyday conversation, although it certainly could (and should) be part of our regular talking that we do with friends, families and loved ones.

What we talked about was sharing family stories. Using conversation cards created by the

Funeral and Memorial Information Council (FAMiC)

, many of the attendees shared stories about their lives and family. Some were funny, some somber and others heartwarming. It was really great to hear people share.

We call these conversations

The Talk of a Lifetime

. Find out more here.


---

Your Most Memorable Year

October 11, 2016

Last night on

Dancing with the Stars

the DWTS cast talked about their "most memorable year". It was intriguing, enlightening and, frankly, a little painful for some of the celebrities. James Hinchcliffe, professional race car driver, spoke about the accident that almost took his life. Terra Jole talked about her father's death and her regret that she couldn't be with him when he passed. Jana Kramer let everyone know that she it was hard to persevere during the dark days of her abuse. But each of them ultimately have a story of triumph.

People can easily get overwhelmed at the prospect of telling their life story. It seems like such a daunting task to recall the events of a life. It is a lot of work. A way to make preserving your life story more manageable is to tackle it in sections. Consider the turning points in your life.

Writing about your most memorable year can be a terrific hook for an audience learning about who you are and what your life has been about. Your most memorable year, like your favorite alltime vacation, most influential person, greatest triumph or life changing event are topics, or even themes that can be the main focus of a memoir or life story.

Here's an exercise I recommend as you prepare to write your story (or have it written). Get to the

heart of who you are

- the heart of your story is based on the real you. Often that is person other people don't really know. Sharing your true self is a gift worth giving.

---

October is Family History Month - Talk of a Lifetime, Part Four

October 4, 2016

We need to talk. All of us. Family members, friends and communities. We need to have a talk to share our values, lessons and what is really important.



National Family History Month

is every October. That is a perfect time to get together with a loved one, preferably one with a fair amount of life experience, such as a grandparent or elder, and

Have the Talk of a Lifetime

.

One of the wonderful ways to do this is by having a meaningful talk. Connecting generations through family history includes sharing stories about your ancestors, understanding where your families have lived over time and the various stories about their lives, values and experiences.

| read more |

---

Legacy of the Ultimate Gentleman Sportscaster, Vin Scully

October 3, 2016

We are into the month of October, the time when drama runs high in major league baseball. The playoffs will soon be underway. After grinding through six months and 162 games the top teams meet to determine utimately the top prize, a World Series Championship.

The Dodgers are one of the teams that will be in the hunt for that championship, but there will be a key part of the organization missing from the games.

The epitome of a baseball broadcasting career is the one that just ended. Yesterday Dodgers play-by-play man Vin Scully called his final game. He did this job for 67 consecutive seasons, all for the Dodgers, both in Brooklyn and Los Angeles. In a serendipitous way his final game yesterday featured the Dodger Blue against their archrivals, the San Francisco Giants. You see, when Vin was just a lad of 8 he became a Giants fan. He lived in New York and this was 1936 and on October 2 of that year (that's right, 80 years ago to the day!). He had seen a World Series score from that day when the Giants were beaten down by the Yankees, 18-4. "I felt so sad for the Giants, so I became, that instant, a rabid Giants fan", stated Scully.

There have been a few truly great baseball broadcasters. Red Barber, Mel Allen and Ernie Harwell come to mind. But no one has done it as long as Vin Scully. 67 years! Most people start thinking about retirement after twenty or thirty years. Vin is now 88 and the time has come for him to retire. He finished up with class, just like his entire career. His way of calling a game was truly an artist at work. He would weave stories and make great comments and his voice and patter were perfectly suited for the pace of America's pasttime. Read up on him in this wonderful

New York Times

piece, or do an Internet search for any number of tributes. He was, simply put, one of the best ever. On top of that, he was a true gentleman, a great family man and just a terrific person!

Vin Scully signed off his final broadcast in typical fashion, "Don't be sad because it's over, smile because it happened. And for the last time, I wish you all a very pleasant good afternoon." Just typing that I can hear the cadence and sincerity. Thank you, Vin Scully. You made the game better by doing your part for a long time and you will be missed.

---

Talk of a Lifetime - Part Three

September 26, 2016

Where might you have the

Talk of a Lifetime

? In just a little while two presidential candidates will square off in their first nationally televised debate. Having that kind of talk in front of an audience of about 100 million people is not the intimate talk we are suggesting for you and your family members. However, it might be a talk of a lifetime as the stakes are high. The next President of the United States will take office in January and whoever that turns out to be must convince Americans that they are the best choice among those we can vote for to be the leader of the most powerful nation in the world.

Donald Trump and Hillary Clinton will debate a variety of issues. If you have a talk about what matters most in life and share family history and values don't let it be a debate. Debating your life experiences is not the point of sharing family history.


So back to the question - where should you have your special talk about your lifetime experiences and values? It should be someplace where you can be clearly heard, not interrupted and private enough to talk about important matters of the heart. So a crowded restaurant or a loud sporting event may not work out. I think sitting on the bank of a river or by a quiet lake, on the backporch or in the den with a glass of your favorite beverage might be more conducive.

October is

Family History Month

and the

Funeral and Memorial Information Council (FAMiC)

has joined with other organizations to promote the

Have the Talk of a Lifetime.

Their website has some good thought starters for talking about life. There is even a free workbook you can download.



Your Life Is Your Story

is happy to be part of this, too and I will be participating in an event in Santa Fe, New Mexico on October 15. Keep coming back here for more information.

---

Talk of a Lifetime - Part Two

September 20, 2016

When you have an important talk about your life with someone you care about, one of your children for instance, it is important to set the stage. You can't really barge into it; at least you should not.

How do you bring up the subject of the most important matters and lessons of your life? Just how do you open the door to having the

Talk of a Lifetime

?

It's not easy, at least in my experience. I think it really helps to have a good relationship with the person you are getting the life story or experiences from. My dad was not a great one for opening up and it took sitting by his hospital bed a few months before he passed away. He had been in and out, dealing with COPD. He was actually on the mend when I sat with him and got him to reminisce about the early days of marriage. He told me about sharing an apartment and garage with another couple and one of the first things they did was buy a padlock for the refrigerator because their "neighbors" kept eating their food!

Dad was tightlipped about a lot of things. He probably got that from his stoic dad who didn't tell

his

story to my father until he literally was on his death bed. Then it all came out (although I never got to hear about it from my father).

This past weekend my 22-year old son and I ran a half marathon together, the Thunder Run from Santa Fe to Pojaque. It was a bonding experience. Running 13.1 miles together was special. We also got a hotel room the night before and went out to dinner and had a bit of fun at the Buffalo Thunder Casino. He and I haven't yet had the talk of my lifetime, but experiences like this are going to make that easier.

Spend time with your loved ones and build a good foundation. Set the stage. And have that talk. You can get more information about the

Have the Talk of a Lifetime

by visiting the official website and getting the free brochure.

---

Talk of a Lifetime - Part One

September 19, 2016

We live today in a world where technology has made it easier than ever to communicate with others, whether they are close by or on the other side of the room. Millions everyday use the Internet and social media. We phone, text, chat, snap pictures, blog, post videos and use our devices to share our thoughts, views and feelings. Sometimes there is oversharing and some things are better left unsaid.

But I worry that despite our ability to communicate in many ways that people are also avoiding really talking to each other. Before smart phones and the Internet, before constant media with radio and television, people actually spent time visiting and talking to each other. Not all if it was honest and open, for sure, but I wonder if we are losing out on real talks, the ones that we hold forever in our hearts.




Have the Talk of a Lifetime

is a national, grassroots public awareness initiative developed by the Funeral and Memorial Information Council, or FAMIC. Funeral professionals certainly know that when families plan a meaningful funeral that reflects the unique life of their loved one, they take an important step in the journey toward healing after the death of a loved one.

Personal Historians like myself understand the importance of having real talks with family members to share value, life lessons, heal hurts and pass on wisdom and interesting stories about your family history.

October is

National Family History Month

, so declared by Congress in 2001 with a resolution introduced by Senator Orrin Hatch of Utah. It should be no surprise to anyone that families can be brought closer together by discovering their family's unique stories.

There are a number of events taking place in October to promote

Have the Talk of a Lifetime

. I will be involved with one in Santa Fe, New Mexico on October 15 at an assisted living/retirement community, the Montecito. It will be co-facilitated by Avista Cremation and Burial. I plan to facilitate an Adult Show & Tell event, such as the many that other colleagues of mine in the Association of Personal Historians (APH) have done the past few years. It gives people an opportunity to bring a memento or family heirloom or some item that is important to them and spend a few minutes reminiscing about its importance to them and share a family story related to it. The concept is very similar to "Show and Tell" that many of us did when we were in school.

I'm going to be posting about the

Have the Talk of a Lifetime

initiative, events and National Family History Month all this week, so be sure to check back for more. I also encourage you to visit the official

Have the Talk of a Lifetime

website and get the free brochure.

---


Grand Towers - Remembering 9/11 and Honoring Grand Parents

September 11, 2016

This day in 2001 dawned sunny and bright. I began my day and headed into work, at the time for a small company involved in marketing and selling machines and supplies people and businesses use everyday in dealing with paper. We specialized in items like paper cutters, paper shredders, laminating and binding equipment. There were only about four of us working in the office at the time. The company would grow bigger and I stayed with them a couple of years before moving on to other things.

Moving on - that is something we've all tried to do since the fateful events of September 11, 2001. A morning that started so beautifully became a day of great tragedy. Lives were lost, lives were shattered, and lives were forever altered.

Fifteen years is not a lot of time in the Big Picture. But it is not insignificant. I've gone through a fair amount of life experiences and changes in that time. A couple of months before September 11 of that year my family celebrated my parents' 50th wedding anniversary at my cousins' wonderful lake home on Lake George in upstate New York. Before we headed to the lake in June we spent a couple of days in New York City. My young children had never been and we played tourists, including marveling at the World Trade Center Towers, a fixture of the NYC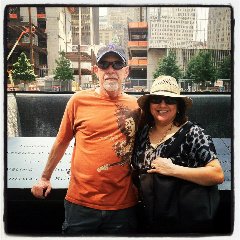 skyline. Four years ago we once again visited the city and paid our respects at the 9/11 Towers Memorial.

Those grand towers came down in flames after two hijacked airliners were flown into them as an act of incomprehensible terrorism. In Washington D.C. we heard about the Pentagon attacked by yet another airliner used as a missile. And the fourth plane's terrorist mission was thwarted by citizen patriots, but the plane and passengers perished in the Pennsylvania field crash.

Fifteen years ago I was not sure where my career was going, only that it had taken some unexpected turns. I didn't know the future for my children who were 13 and 7 at the time. Today we are doing well, living successful lives of love and family. My daughter and son-in-law have blessed my wife and I with two precious grandchildren. My son is now a practicing nurse helping sick and injured people and confronting their life and death situations on a regular basis.

The convergence this year of 9/11 and Grandparents Day is a mixed blessing. The special bond between grandparents and grandchildren is something I can't adequately explain, only experience. The same is true of the memories of 9/11. A lot of pain and anguish swirled about us in the aftermath, but also we saw great acts of compassion and heroism. Such is the mystery of good confronting evil.

Life is precious and too short. But we are here now and now is the only real time. Don't waste it - live it!

---
Everybody has a story to tell!
Your-Life-Your-Story.com
Copyright © 2003 - 2016 All rights reserved
Email Tom Gilbert