Home
---
What Story and Why
---
How to Tell
---
What's New
---
Blog
---
Life Story Resources
---
Research is Fun
---
Get Started
---
Highlight Site
---
Sample Writing
---
Free Newsletter
---
Articles
---
About
---
Contact Us
---
Privacy Terms
---
[?] Subscribe To
This Site
The "Your Life is Your Story" Blog
Read about quality family history and life story news, views, methods, products, links, services

...and whatever else catches our fancy

Read past entries - see the blog archive index
---
21 Bell Salute for the Winter Solstsice

December 21, 2014

Today is the Winter Solstice, the shortest day of the year in the Northern Hemisphere. After today we begin to get more light each day, albeit incrementally by a minute or two each day.

The solstice can be a time of celebration. Many cultures observe it as something special, even sacred. With its proximity to Christmas (December 25 was picked the day of birth for Christ Jesus by early Christians wanting an alternative to pagan celebrations of a Sun God), the long and typically cold winter nights are associated with both religious and Yuletide celebrating.

My son was born this day in 1993, so today he is celebrating his official entry into adulthood. The age of twenty-one is something of a rite of passage. My wife and I recall well the snowy winter day of our son's birth in Michigan. Today he is a fine young man of whom we are extremely proud.

The years seem to be flying by with greater speed as I age. My birthday was less than a week ago and I am now in my 60th year of life. Christmas time birthdays are abundant in my family, something I wrote about as part of a Christmas Memories article I wrote a few years back. It is remarkable to consider how in my family we had birthdays on Christmas (Dad), the day after (Mom) and Christmas Eve (my sister). So my son and I are in good company.

However you observe this time of year, be it the arrival of a new season, holiday celebration, birthday or other special marker, may it be a time of presence to your one, special and remarkable life.

---

Time Capsule from Old Boston Statehouse

December 11, 2014

A time capsule that dates back to 1795 has been carefully removed from the old Massachusetts Statehouse. Historians believe it was placed there by Paul Revere and Sam Adams and could contain old coins and newspapers. This could be a revealing look back at post American Revolutionary times.

The plan is to take the time capsule to Boston's Museum of Fine Arts to be x-rayed for its contents prior to actually opening it (story from NBC News).

It makes me wonder what we might put in a time capsule today and what people 200 years later might think of the contents. Computers, smart phones, books, clothing - how might that all be viewed by someone a couple of centuries from now? Of course, if we don't write about our lives and the meaningful events and belongings, it will be harder for people to figure it out. Yet another reason to consider writing your life story.

---

Paul Simon Agrees to Have His Biography Written

December 8, 2014

As a man known for a lot of great music over the years it would not be surprising to hear that gifted songwriter

Paul Simon

would pen his own life story. However, in a recent Associated Press article Simon has announced that he wil cooperate with music critic and author

Robert Hilburn

on a biography to be published by Simon & Shuster.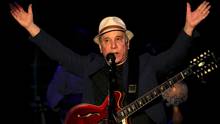 (Paul Simon in March 22, 2013 AP file photo by Wong-E)

"I thought seriously about writing my own memoir, but I'd rather devote my time to making music, which continues to hold my full attention," Simon explained in a statement issued through his publisher. It sounds like Simon wants to stick with what he knows best and turn the writing over to someone he trusts will do a good job. Hilburn is a good writer noted for his biograhy of Johnny Cash (

The Life

) and he's been a longtime music critic for the

Los Angeles Times

. He also wrote his own memoir in 2009. I think he's a good choice for Paul Simon's story.

Biographies about musicians resonate with me as I am a lifelong fan of music and songwriters, Simon among them. I wonder what makes them tick, where the insights they have about life come from and also how they manage to weave together art, commerce, fame, fortune and a desire for some privacy. It can't be easy.

I like Paul Simon's songs. He's got a keen eye for what's happened in our society over the years, from his days with partner Art Garfunkle (

Sounds of Silence

) to his many solo albums (

Graceland

and the self-titled

Paul Simon

are my favorites).
I am glad to hear he wants his story told in words as well as the insight we gain from the many fine songs he's given us. I admire that he wants to keep his focus on his music and, in turn, give the writer Robert Hilburn a fine opportunity.

---

Giving Tuesday and Giving to the Cause of Peace

December 2, 2014

After Thanksgiving and the shopping of Black Friday and Cyber Monday we have

Giving Tuesday

. This is a day of giving back to good causes, the non-profits and charitable organizations that give so much of their time and efforts to try to improve lives and our world.

The gift of a life story is a worthy thing and I'd ask for your generosity, but I am not a non-profit or charity. However, I can encourage you to support causes that teach us about people who have changed lives for the better and made a positive difference. People like Martin Luther King, Jr., Cesar Chavez and Anne Frank - these are historic figures who have contributed to the causes of social justice with a message of peace and non-violence.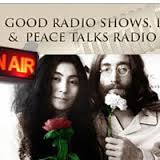 Peace Talks Radio

are a series of programs produced by Paul Ingles and

Good Radio Shows, Inc

. that are dedicated to promoting the cause of peace through dialog and action. They have profiled many people over the years, not just the famous examples listed above, but those you may not have heard of. The programs are funded by grants and contributions. It is not a money-making proposition. They exist for a higher cause. Right now they are in urgent need of support as they have only enough funding for five or six more shows. So I am asking you to investigate

Peace Talks Radio

(website and video about) and consider helping out the cause of peace on this

Giving Tuesday

.

---

High Five for Gratitude

November 26, 2014

Making a list of the top things you are grateful for is always beneficial. I believe we should never lose sight of those things in life that mean the most, that we cherish, that are the true treasures by which we measure our wealth.

Around the Thanksgiving holiday it is traditional to gather family together, eat a good meal, and take inventory of all we are grateful for. I was thinking about what I am most grateful while, of all things, walking my dog this afternoon. That can often be a chore, but today the sun is shining and it's Thanksgiving Eve and I am counting my blessings.

As I contemplated the top things for which I am grateful I realized that money didn't make the cut, at least not in the top five. And believe me, I know money can't buy happiness but I could use a little more on the bottom line. It is easy to stress about finances and it can be hard at times to pay the bills. But, no, money isn't part of my gratitude big five.

| read more |


---

Keeping Up Your Contacts

November 24, 2014

Thanksgiving is later this week and the Holiday Season pretty much gets underway this time of year. Many of us spend time writing letters and sending greeting cards. It's good to touch base with our friends, family, neighbors, colleagues and associates.

It's easier these days to do it through social media (LinkedIn, Twitter, Facebook and the like), but an old-fashioned card or letter in the mail always feels more heartfelt. Some people like to send family newsletters. I've crafted these before and sent them out, inspired by other relatives such as my late Aunt Lois Anne, God rest her soul.

Many of us change our contact information, including email and phone numbers. If you don't keep your contact information current people can lose track of you. Or worse, you might get some unpleasant news, like having your website domain suspended. I learned this the hard way last week. Apparently the provider I keep this site hosted through had an old and now defunct email address listed as my administrative contact. So when ICANN (the agency responsible for coordinating databases of Internet identifiers) tried to contact me to confirm my contact information there was no response. Naturally, as I never saw the emails. And then one day last week my site wouldn't come up and it took a bit of digging to discover the domain was suspended. Once I updated my contact information I was back in business, but it was disconcerting that your-life-your-story.com was unavailable on the web for a couple of days.

So, the lesson is that we need to stay in contact with each other, for personal as well as business reasons. Think about reaching out to those you care about with a real letter or a card with a handwritten note. This is a good time of year to do it when our thoughts should turn to gratitude, love and kindness.

---

A Father's Legacy Letter to His 5-Year Old Daughter

November 17, 2014

I doubt anyone would blame Tom Attwater if he didn't spend much time thinking about the future of other people, considering he has a brain tumor and his lifetime is limited. But don't tell him that. Yes, he has a brain tumor and, yes, it will probably take his life. But his five year-old daughter, Kelli also has cancer and he has been doing all he can to raise funds for her treatment.

He has also done something more, something there is no price tag you can attach to it. He has given his daughter his love and his attention and a voice to come to her for the years ahead. He has written a thoughtful and heartfelt legacy letter laying out his hopes, dreams, thoughts, wisdom and wishes for her in a variety of future life endeavors. He knows he won't be there in person, but his legacy letter is truly wonderful. As a dad he wants the best for his daughter and he dispenses great advice for her (and anybody else, for that matter) about various topics. He shares his dreams about school, a career, boys, marriage and how he'd like to be remembered. It's good stuff and shows yet another way an ethical will/legacy letter can be a priceless gift.

---

6 Brothers Documentary - a Story inspired by WWII letters

November 11, 2014

On this Veterans Day we remember the many who have served in the United States Armed Forces. That included my dad, a career Air Force pilot and decorated Vietnam War Vet (see

The Pilot Who Soared on Eagles Wings

).

One of the things I found of interest recently is a family history inspired by the letters written during WWII by the grandfather of Daniel Stenberg of Bismark, North Dakota. Daniel is a Personal Historian and those letters got him started on what became a family history documentary,

6 Brothers: A Story of Hope, Loss, and Perseverance on the Northern Plains

.

I have not seen the documentary, but it sounds fascinating. You can visit the website, 6brothersfilm.com to find out more.

I also think it is important that people continue to be aware of

Veterans History Project

. It is a place where stories of veterans can be archived with the Library of Congress. See more here.

---

25th Anniversary of the Fall of the Berlin Wall

November 9, 2014

There are too many walls built up in life. Too much separation. Humanity grows by uniting in love and life. However, history is fraught with conflict. That's why today is a day for celebration. Twenty-five years ago on November 9, 1985 the Berlin Wall came down (more).

For many years Berlin was a divided city. The wall was constructed by the German Democratic Republic and that wall not only divided a city, but a country. It was a symbol of the Cold War and when it came down it became a recognition that people should be free.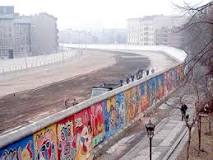 Have you wondered what became of parts of the concrete wall? Many of the slabs are works of art, concrete canvasses on display in many countries and cities. Google, the search engine, has a video on its home page today that shows some of these wall portions. From Madrid to Kiev, Sofia to Washington D.C., Brussels to New York City, the graffiti and artwork display some of the passion for life and freedom shared by people of many lands, language and culture. It's a good day to let freedom ring.

---
Everybody has a story to tell!
Your-Life-Your-Story.com
Copyright © 2003 - 2014 All rights reserved
Email Tom Gilbert