Home
---
What Story and Why
---
How to Tell
---
What's New
---
Blog
---
Research is Fun
---
Get Started
---
Highlight Site
---
Sample Writing
---
Free Newsletter
---
Articles
---
About
---
Contact Us
---
Privacy Terms
---
[?] Subscribe To
This Site

100 Years of Fenway Park Drama
Posted by Tom Gilbert - © April 21, 2012





Friday, April 20, in Boston, Massachusetts one of the most endearing and historic ballparks in baseball celebrated its centennial. Feng shui is the Chinese way of aligning the positive in buildings and spaces. How can that translate to Fenway? I'm not sure it does. But something magical happens in this park. There has been an incredible amount of drama in the one hundred years of baseball at this mecca of the sport, this holy cathedral of the great game of baseball.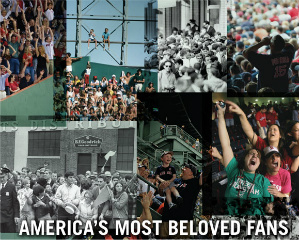 It is impossible to truly express and understand what it means to bleed Boston Red Sox. The fans know. I know. As a kid in 1967 I fell in love with the the team and Carl Yastrzemski. And I suffered...oh, how I suffered...as year after year the Red Sox would almost win and yet somehow lose. There were improbable losses and incredible comebacks.

The "curse" (trading Babe Ruth to the Yankees in 1919) was finally reversed, and in appropriate fashion, in 2004 against, of course, the New York Yankees, as Boston came back from being down three games to none in the AL Championship Series. They stared down elimination and staged the greatest comeback in the history of sports to win it all. Then they went on to sweep the St. Louis Cardinals in the World Series. Jubiliation beyond belief. Tears of joy were wept by fans everywhere. Another World Series win in 2007 and things seemed to be going well for the storied franchise.

But the nemesis of the Red Sox remains the NY Yankees. Yesterday they played and the Yankees spoiled the 100th birthday bash by winning. Despite that it was a great historic day for Fenway Park and Red Sox fans with hundreds of past players coming on to the field in a pregame celebration.

Still, the agony and the ecstacy of being a Boston Red Sox fan is something to forever endure. I can't believe what I am seeing on the nationally televised Fox game today. Boston was up 9-0, putting the hurt on New York. Now after an improbably comeback (it's never improbable in Fenway Park), the Yankees have pounded the Sox 15-9 after 8 innings. And they have something Boston doesn't - a bullpen that can nail the door shut.

I won't stop being a Boston Red Sox fan. We bleed when we bleed. Nevertheless, this type of losing is truly painful. And dramatic. And story. Yes, and story.