Greetings



"Your past is your story up to now. The future is the story yet to come. The present is where you live with that experience, your hopes and your dreams."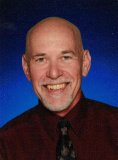 ---


Your Life is Your Story Newsletter

April 29, 2014
Issue #115 – Running for Your Life

From Tom Gilbert – Editor and Writer, www.your-life-your-story.com

In this Issue:

Opening remarks: Show and Tell Events
Featured Article: Running for Your Life
Featured Resource: Personal History Awareness Month
---
Opening Remarks: Show and Tell Events
In our life story newsletter issue #113 I mentioned a growing trend of Show and Tell events for grownups. Maybe you remember back when you were in school that some days you were allowed to bring a prize belonging to show to your classmates and to talk about it. There is both fun and value in doing this as an adult. It turns out many people are interested in talking about some of their personal items that bring fond or important memories. The Association of Personal Historians has many members conducting Show and Tell events all over the United States, Canada and in other countries. APH member Rhonda Kalkwarf wrote a great blog post about this and in it you can also find a link to a list of these events. Perhaps there will be one near you!
---
Thank you to all our subscribers. I hope you enjoy this month's issue. You are receiving this e-zine because you signed up for it or someone who is subscribed passed it along to you. If a friend DID forward this to you consider subscribing by visiting our signup page . Also, let me know what you'd like to see more of in this newsletter – simply reply to this email e-zine.
While the main focus of this newsletter is to share thoughts, ideas, and insights on life story writing you should know that I offer various services and also mention some products and services that can be helpful. You are under no obligation to purchase anything, but if any of these products or services are helpful and you decide to utilize them then I am most grateful.
Thanks for reading. – Tom
---
Featured Article: Running for Your Life
By Tom Gilbert - Copyright © March, 2014

As I've shared previously, such as in my article The Finish Line, I have a bit of a passion for running. I am certainly no elite runner, but I have completed a couple of marathons and a half a dozen half marathons. There is something about being outside and running for several miles that is both challenging and invigorating. Great creative thoughts, spiritual insights, and enjoyable memories spurred by listening to music while running the distances are all rewards.

By no means is a 13 or 26 mile run easy, however. It takes lots of discipline and training. Even for a runner like myself that is more concerned with a comfortable pace than a competitive time, there are challenges. Over the past month I've been frustrated that I have not run at all. I contracted a nasty respiratory cold and cough that developed into a sinus infection. It sidelined my running, along with other activities that I can sometimes take for granted. I am now feeling healthy again and looking forward to some running.

Running for Your Life is the name I gave to this article. I did so because I have found that running for a cause can really be motivating and inspirational. The Boston Marathon took place earlier this month and many participants had powerful incentives for running that race after last year's bombings marred the iconic event. Talk to anyone who runs to raise funds to fight cancer or other profound causes and you can easily become impressed with their passion.

We can certainly think of a long run as a metaphor for our lives. Events unfold over minutes, hours, days, months and years. When we look back at the journey we see when it was tough and when it was grand. I personally gravitate to stories from other runners. There is a bond among distance runners. I have also found that many of them have pretty interesting life stories. Their personal histories are usually both fascinating and inspiring.

Whether you physically run or not, I hope you consider the long run of your life. Life review has many benefits. It's good to jog (pun intended) your memory so that you can appreciate where you've been and look ahead to where you are going. It is also important to consider what you will leave behind. Your legacy should be preserved and shared and a memoir, life story or personal history can do exactly that.

You can read other life story articles here.
---
Featured Resources
Personal History Awareness Month
May is traditionally Personal History Awareness Month . Personal Historians are doing a great service for people by helping them preserve their lives as life stories. This can be done in many ways and various formats. I present a few suggestions on the Your Life Is Your Story website.
Closing Information
That's it for this month's issue. Thanks for reading. Be sure to visit our blog regularly, and here's to telling your story. Do give it some serious consideration because I just know you've got a great story to tell! Be sure to see the Get Started section.

Any comments, ideas or feedback is greatly appreciated. Just reply to this 'zine and tell me what you think!

Until next time, – keep your story alive!

Tom Gilbert
---