Home
---
What Story and Why
---
How to Tell
---
What's New
---
Blog
---
Research is Fun
---
Get Started
---
Highlight Site
---
Sample Writing
---
Free Newsletter
---
Articles
---
About
---
Contact Us
---
Privacy Terms
---
[?] Subscribe To
This Site

The "Your Life is Your Story" Blog Archives
Read about quality family history and life story news, views, methods, products, links, services

...and whatever else catches our fancy
April, 2009
current blog entries
blog archive index
---
April 30, 2009

What a beautiful day here in Albuquerque! Weather is around 75-80, sunny, with bright blues sky and a gentle breeze. It's a real post card kind of day.
I have family in town, here for my daughter's wedding on Saturday. As you can imagine, it is a time full of visiting and enjoying the special time. My wife and I keep shaking our head and wondering how quickly our little girl grew up! It's good to see my family from out of town, along with the family that lives here.

I hope you treasure family gatherings and special occasions. Keep in mind that starting tomorrow Personal History Awareness Month begins. The month of May is a great time to begin a personal history project and I've got several options for you to consider, including for the terrific LifeStory Capture service from Priceless Legacy Company.

I'm going to take the rest of the day to enjoy family, but feel free to browse around the site for articles and ideas on how to preserve your story.
---
April 28, 2009

An Endangered Mountain

The National Trust for Historic Preservation has released its annual list of America's 11 most endangered historic places. This year it includes the historic Century Plaza hotel in Los Angeles, the Miami Marine Stadium in Florida, and a hanger in Wendover, Utah that housed the Enola Gray (the plane that dropped the Manhattan Project's atom bomb on Japan in World War Two).

One of the more interesting endangered historic places is a mountain in New Mexico, not far from where I live. Mount Taylor is near Grants, a beautiful and sacred place to the Native Acoma people. They consider the mountain their "history book". The mountain, nearly 12,000 feet at its peak and named for President Zachary Taylor, is one of the richest sites for uranium so mining threatens this natural spot of beauty and sacredness to the mix of cultures here in the Land of Enchantment.

Historic places and landmarks are important to our stories and worthy of consideration when it comes to preserving and sustaining our heritage, as noted by this New York Times article.
---
April 25, 2009

Erika Schickel wrote an op-ed piece for the LA Times (here) and made some interesting observations about her memoir writing and the sometimes fortunate, sometimes not so much, reconnecting with friends from High School. See, there is the story she remembers and is writing - and then there's the version her frriends recall. As she puts it, there is a need to have some mystery. But there is also the benefit of catching up with our past friends and aquaintances via technology, such as Facebook, to help us fill in the gaps of our memory. I think she hits on some pertinent points.
---
April 23, 2009

What are you most in danger of losing when your parents are gone or your generation is gone?

What important wisdom, knowledge or eperience will your generation leave as its legacy?

How do you want to be remembered?

What is your bigges hope for your children or grandchildren?

The above are questions used on a flyer for the LifeStory Package offered by Priceless Legacy. And they are important and timely questions. It is easy to procrastinate a life story project. I understand that there are daily pressing needs. But if the stories are lost, what a shame. Isn't it time you took steps to begin? As a Legacy Consultant for Priceless Legacy Company I can get you started.
---
April 21, 2009

Her singing dream came true.

By now you have probably heard the remarkable story of Susan Boyle. This 47-year old Scottish woman wowed judges and the public with her singing appearance on the "Britain's Got Talent" TV show. It has always been her dream to sing and her rendition of "I Dreamed a Dream" from "Les Miserables" was appropriate - because she is accomplishing her dream.

The thing that is so great about her story is she doesn't fit the picture of beauty, talent and fame that we've been fed, and hence, come to expect. But it does echo my strong belief that everyone has a story.

Dream big. Tell your story. Don't let life hold you back. And don't let others stop you from living your dream, regardless of their misconceptions of your talents and abilities.

See Susan Boyle's performance on YouTube.
---
April 17, 2009

Ellis Island was the historic "golden door" for millions of hopeful immigrants who came to America to find opportunity and freedom.



April 17 was officially designated in 2003 as "Ellis Island Family History Day." The Statue of Liberty-Ellis Island Foundation, Inc. and the National Genealogical Society annually recognize the achievements and contributions made to America by Ellis Island immigrants and their descendants.

April 17, 1907 is noteworthy as the day when more immigrants were processed through Ellis Island than on any other, some 11,747 people. Did you know that over 100 million Americans (that's more than 40% of the U.S. population today) can trace their roots back to the 17 million immigrants who came to the United States through the entryway of Ellis Island?

BY the way, the history of immigrants and social justice is the theme of the upcoming International Day of Sharing Life Stories on May 16.
---
April 16, 2009

A New York Times article, Ex-Soldiers, Putting War on Paper, points out how therapeutic it can be for some GI's to preserve their experiences in writing.

Many veterans can be reticent about sharing their wartime experiences, and we should be sensitive to this. However, a compassionate and understanding ear can help coax these stories out. Some of this personal history is being preserved through efforts like the Veterans History Project.

An ex-soldier's tale can be an insightful memoir, along the lines of Your Life Changing Event.
---
April 15, 2009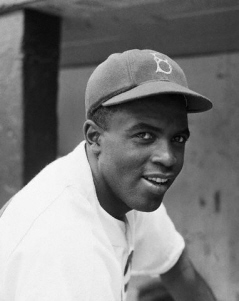 Sports are typically a world unto their own. But there are events in the history of sports that transcend the game. Jackie Robinson broke the "color barrier" 62 years ago today and became the first African-American to play Major League Baseball in the 20th century. This was certainly one of those signature events.

Branch Rickey, a vice president with the Brooklyn Dodgers, gave Robinson the opportunity to play "big league ball". He and Jackie both knew they would face obstacles and racial prejudice. Rickey got Robinson to agree not to fight back when confronted with racism and he was tested from the very start. But he bravely faced these challenges and also had a stellar career. In 1949 he batted .342 and led the league in stolen bases, earning the National League Most Valuable Player Award. Robinson continued after his playing days to champion civil rights and social activism. There's a fine biography of Jackie Robinson at www.biography.com.

Major League Baseball is honoring today's anniversary at every ballpark. Everyone is wearing the number 42 in honor of Jackie Robinson. The Jackie Robinson Foundation scholarship program (founded by his wife after his death), funded in part by MLB, helps support the education and mentoring of minority youth.

Robinson's credo is a fine legacy: "A life is not important, except for the impact it has on other lives."
---
April 13, 2009

Nostalgia is big - especially the older we get! No surprise there. However, there are certain past times that seem to retain a hipness factor, even with younger generations. I think the 1960's is such a time period. Perhaps no decade in the past one hundred years or more had a greater impact on culture and lifestyle. It 's amazing to consider the vast changes from 1960 to 1969.

Here's a fun trip down memory lane focusing - Take Me Back to the Sixties.
---
April 11, 2009

One of the things I find myself doing online is checking out what other personal historians are up to and posting about. While my ego wants to tell me my posts are always intriguing, informative and important (read into that statement some levity, please), quite often what I'm commenting on is sparked by what I've seen elsewhere.

Case in point is Larry Lehmer and his Passing It On blog. He recently commented on social media as a "tool" for family history. Yes, mostly with the younger crowd, but even 50-somethings like me are recognizing the part such online means can play, even if I don't always know how it works.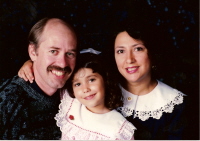 Larry also posted about photos of family dressed up for occasions like Easter. What was going on? Does the dress match the personalities of the people in the picture? As a kid I didn't like putting on a tie and sportcoat...still don't much, for that matter (I prefer t-shirt and jeans). And that feeling has carried over to my 15-year old son. Still, formal occasions have stories behind the photos. Try writing what was going on then. Did the button-down collar agravate your neck? Was mom pestering you about your hair? Did you shine your shoes?
---
April 8, 2009

The Age of Memoirs?

I always say everyone has a story. And the remarkable growth of people writing memoirs reinforces this. How you go about doing it - by yourself, with a hired writer, using resources or workshops - can make a big difference in getting it finished.

I came across another helpful article - How to Write a Memoir in 5 Simple Steps. The author encourages using bullet points (much like developing a memory list) and then grouping those points into "baskets" (I'd call them themes). Give yourself benchmarks in your project (deadlines to keep the project moving forward and a way to track your progress).

But then he adds the ingenious 4th and 5th steps: "Beat your head against a brick wall" and "abandon ship". No, he's not encouraging giving up in disgust. It's a psychological ploy to keep you from getting too frustrated. Sometimes you need to vent...and then return to the writing with a fresh perspective. It's a bit like imagining the worst that could happen and then you realize that probably won't and you can get "over" whatever bothers you at that time. Remember, writing can be hard work...but it can be tougher to start or keep at it. So at least start!

Read the article online at uncabaret.com
---
April 7, 2009

A Real Baseball Mom

Anybody familiar with Keith Olbermann knows his reporting/commentary can be scathing and rich in sarcasm. Hie is currently host of the MSNBC.com program Countdown, but he came up the media ranks as a sportscaster and commentator. He was certainly fun on ESPN (although he offended many) and added to the colorful cast of characters as the sports network was honing its personality.

Recently Keith's mother died. Perhaps you didn't know it, but she was really the motivation behind his interest in sports which led to his broadcasting career. Mrs. Olbermann was one of the biggest baseball fans anywhere, as you can see from the humorous, insightful and touching tribute from her son - here.
---
April 6, 2009

Branding Woodstock

The 40th anniversary of the Woodstock concert event takes place this year in August. In many ways it was the epitomy of the 60's, the "Summer of Love" that I hope continues in some fashion outside of time and space.

But don't be surprised if you see lots of marketing surrounding the event. That won't be all bad, but it surely might be ironic.

A New York Times article takes a look at this - 40 Years on, It's Woodstock 'The Brand'. The article mentions how Michael Lang, one of Woodstock's co-creators, has a memoir coming out and he has made assorted marketing deals for the Woodstock logo and gear. He is even hoping to put together a free, greenish concert extravaganza, perhaps in Brooklyn or Queens, near the anniversary of the event.

Then there is the new media globalization of the once, tiny and free-formish radio station in Woodstock, NY - WDST. The owners are taking it cyber with the Woodstock Broadcasting Network (see and hear Radio Woodstock online). Their plans include music Web sites and a Woodstock social network.

I wasn't at Woodstock; I was just becoming culturally and musically aware about 1969. The impact of the event, the movie, and of course, the music, on my life runs deep. I'm not "hippy dippy", but as Elvis Costello once sang, "What's so funny about peace, love and understanding?"
---
April 5, 2009

Having spent over 30 years in the radio business I know a fair amount about rock music and I was familiar with the unusual number of musicians who died at the age of 27. Some by drugs or alcohol excess, but others by accident or suicide.

Today was the 15th anniversary of the death of Kurt Cobain. The member of Nirvana took his own life in 1994. Other prominent rock stars to die at the age include Brian Jones (Rolling Stones), Janis Joplin, Jim Morrison (The Doors) and Jimi Hendrix, as well as early bluesman Robert Johnson.

NPR had an All Things Considered segment about this subject. They interviewed Eric Segalstad, author of The 27s: The Greatest Myth of Rock & Roll. It really is a bit strange.
---
April 4, 2009

Do you fall into the Baby Boomer category? I was born in 1955, so, yeah, I qualify. Supposedly 10,000 Boomers are turning 60 everyday, but this is a generation that for the most part doesn't consider themselves old. I know I'm frequently surprised by the reflection in the mirror and how it doesn't jibe with my "inner picture".

Some of our "forever young" attitude certainly comes from advancement in health/medical care. We are living longer and staying active. We also grew up in a time of some interesting cultural changes. And marketing tells us getting older is bad. That's a false message, by the way. Aging is part of life and elders need to be viewed in a more positive light. But, yes, we Boomers also want to keep a youthful attitude, if not appearance.

For more on this see MacM's blog entry, Most Baby Boomers Don't Think They are Old at boomer-insight.com.
---
April 2, 2009

April Fool's Day has come and gone...I managed to make it through without getting caught up in any pranks. However, I saw a movie whose premise sounds like an April Fool's joke. A child is born with the appearance of a tiny old and wrinkled man. As he grows he ages in reverse, so he seems like an elderly man when he's really just a kid and the "older" he gets the "younger" he appears. Eventually he turns back into a young boy and even an infant before he dies.

You probably recognize that I'm referring to the Oscar winning film The Curious Case of Benjamin Button, based on the short story by F. Scott Fitzgerald. The movie was wonderfully made with fine acting performances (in particular Cate Blanchett and Brad Pitt). The story really made me contemplate how life progresses and what our experiences, relatives, friendships and loves mean to us. I couldn't help watching the movie with an awareness of life story capture and the importance of preserving our personal history.
---