Home
---
What Story and Why
---
How to Tell
---
What's New
---
Blog
---
Life Story Resources
---
Research is Fun
---
Get Started
---
Sample Writing
---
Free Newsletter
---
Articles
---
About
---
Contact Us
---
Privacy Terms
---
[?] Subscribe To
This Site
The "Your Life is Your Story" Blog Archives
© Tom Gilbert

Read about quality family history and life story news, views, methods, products, links, services

...and whatever else catches our fancy of personal historian
May, 2022
current blog entries
blog archive index
---
---
Anti-War Patriot

May 30, 2022

It's Memorial Day in the States. We remember the lives of service of our military members, primarily the ones who gave their lives.

I like life. I don't like killing. Everything dies, of course, but the taking of life in warfare is the ugly stain on the history of humanity. It's not pretty and it is complicated. Aggressors and defenders, the clash of classes, the endless divisions, and the ongoing conflicts. We live in an often tragic world.

Can one be anti-war and patriotic? I believe so. I love my country and the ideals we state. The track record for living up to life, liberty and the pursuit of happiness is spotty. The reality of these self-evident truths has not been honored for everyone. But we shouldn't give up on the goal of it one day becoming true.

In the 1960's young people proclaimed, "make love, not war". During that same time my father was serving in the Air Force as a pilot for the Strategic Air Command. Their motto was, "Peace Is Our Profession". It is a timeworn dilemma that war has been the way to preserve our freedoms. If you are truly patriotic then I believe you hold your country accountable while also finding a way to live peacefully and also protect the rights of others. I know defense against evil requires tough choices and actions. On this Memorial Day I am praying for the wisdom to make the right choices.

---

A School Dead End

May 25, 2022

The same nightmarish scene keeps happening in the United States. And it seems to be happening more frequently. Yesterday's mass killing by a lone gunman of 19 elementary school students and two adults in Uvalde, Texas has put a big pit in my stomach.

I feel sick. Sickened by the gun violence and killing. When will something happen to confront the problem? I understand that gun owners want to protect their constitutional right to bear arms. But parents and families and students in schools have a right to safety. As an elementary teacher (5th grade) I find it maddening that our politicians have not taken the action that needs to be taken.

People want universal background checks on people intent on buying guns. I heard Golden State Warriors basketball coach Steve Kerr state yesterday that 90% of the American people want it. Polling seems to essentially back up that statement. Yet we have a number of senators stonewalling a bill passed by the House of Representatives. Why? Why do you think? Follow the money and the power.

In my lifetime now I have witnessed war, terrorism, racism, a pandemic and the ongoing divisions in the United States that seem to be tearing at the very fabric of our nation. I'm fed up.

I know that difficult problems take time to overcome. How long will this one take? Bob Dylan, who turned 81 yesterday, said in one of his earliest songs,

Blowin' In the Wind,

"How many deaths will it take 'til he knows/That too many people have died?".

Dylan said the answer is blowin in the wind. In other words, the answer is there for all to hear.

---

Every New Beginning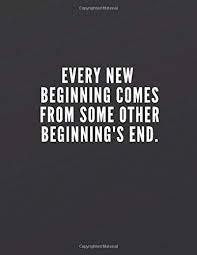 May 22, 2022

It's nearly the end of May. There are very few days left in the school year. What a year it has been. Everyone is tired. Everyone has been through the ringer, at least some kind of ringer with Covid, masks, vaccinations, and kids back to in person learning after their "freedom to do whatever they wanted", at least for many of them who had little supervision during the remote learning of last year. We tried really hard to educate them through online meetings, but the truth is that wasn't very effective for most of them. The flipside is that back together the students had to adjust again to being around each other and following rules and there was a lot of friction.

There's no tired like

teacher tired

. By this point in each school year I am pretty spent. In a way, that's how it should be. Good teachers work really hard and I've given it my all, poured out my experience, strength and hope to a group of 5th graders who may or may not have taken it in. And it is okay. Kids learn, even if it is not always the particular lessons I was teaching them. Teaching is an artform. Kids learn. And there were plenty of good things happening this year. So I have come to trust the process.

I didn't always want to be a teacher. It came later in life, in my mid fifties after a difficult year of unemployment and some prayerful discernment for what should be next. But once I embarked on the adventure of education it was a good and fruitful experience. Not all of it was fun or enjoyable. Can you love and hate something at the same time?

Now, at the end of a dozen years as a full time elementary school teacher, I am ready for the next thing. It's good and exciting. I have a part time job for some steady income and I can focus more on the role of life story mentor, coach and writer. I've been doing this kind of work when I can for almost twenty years and it has always been fulfilling. I suppose I've been something of a teacher with memoir and life story work.

So it is on to the next thing. We live in cycles. One thing ends, the next begins. Every new beginning comes from some other beginning's end.

---

The Influence of Memoirs

May 10, 2022

Do you read memoirs? In the past several years the genre has become increasingly popular. Memoirs are different from an autobiography or biography. Instead of giving the full life story a memoir focuses on a particular time in a person's life, often with a theme. It could be about an adventure you lived through or your spiritual development. Maybe you have experienced addiction to drugs and alcohol and then gotten sober. Perhaps you overcame some other great difficulty to achieve something special. The world is full of incredible stories.

There are many influential memoirs. I recently came across a list of

THE 20 MOST INFLUENTIAL MEMOIRS OF ALL TIME

by Ashley Holstrom and posted to Book Riot.

I have been aware of many of these classics and read a few of them. More are on my list to get to. I think it is fascinating to read a good memoir. There is an additional benefit if you are someone interested in doing your own, or having someone help you. The more memoirs you read the more insight you get into the art of storytelling. Believe me - it is crucial that you are able to present an interesting story, one that people can relate to.

of most influential memoirs were not famous celebrities. Remember, everyone has a story to tell. Not everyone will tell theirs. But perhaps you will!

---

The Force is Still Strong With Star Wars

May 4, 2022

Do you know what today is? May 4th. And all the

Star Wars

geeks celebrate! As in


May the fourth be with you.

See the this Star Wars site for more.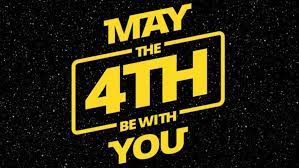 Get it?

The Force

is a big part of the spirituality of the Star Wars Universe. And you can slide to the positive side or the dark (negative) side. There's actually a certain philosophical side to this that appeals to me.

When I was in college in when the first Star Wars movie was released on another day in the month of May. It was May 25th, the Memorial Day weekend, and I went with a bunch of my college buddies to check it out. We were so impressed we went back several more times that summer. It was so fun and became such a sensation that we enjoyed turning others onto the "Episde IV - A New Hope". I even took my dad, a retired Air Force jet pilot. He loved the flying scenes!

One could say

Star Wars

is bigger than ever. The franchise has included 9 episodes in the main saga and since George Lucas sold the rights to Disney in 2012 for a hefty price, there have been some spinoffs, including the popular

Mandalorian

. It's a real

force

to be reckoned with. Sorry, I couldn't resist the pun.

Speaking of puns, that's what this day each year is all about for fans of

Star Wars

. While I don't consider myself a geeked out fan, the movies, especially the first one, will always be part of my life story. From that summer of 1977 and through the years, and now with ongoing sagas put out by Disney, it continues to entertain as well as have me ponder.

---