Home
---
What Story and Why
---
How to Tell
---
What's New
---
Blog
---
Life Story Resources
---
Research is Fun
---
Get Started
---
Highlight Site
---
Sample Writing
---
Free Newsletter
---
Articles
---
About
---
Contact Us
---
Privacy Terms
---
[?] Subscribe To
This Site
The "Your Life is Your Story" Blog Archives
Read about quality family history and life story news, views, methods, products, links, services

...and whatever else catches the fancy of personal historian Tom Gilbert
April, 2016
current blog entries
blog archive index
---
---

Keeping Memories of Passed Ones Alive

April 28, 2016

So much death of prominent people this year has me reflecting more on how we preserve our stories and our legacies. For one thing, we all need to consider passing on our values and life lessons regardless of our celebrity status. Every life is important and everyone has a story.

Beyond that, there is the opportunity and responsibility of the surviving family members and friends to keep the memory alive for those who have died. Allison Gilbert (no relation) has published a book that gives tips for this.

Passed and Present: Keeping Memories of Loved Ones Alive

is what she calls "a roadmap for discovering fun, creative, and inspiring ways to remember the family and friends we never want to forget."

One idea was to create some games that memorialize the passed loved one, such as personalizing a deck of cards with photographs of various family members. Or be more creative and create a board game about the person who died and include highlights of their life. This kind of project is often done as a variation of a book report in school and I can see how it would work for a personal history project.

You can also take old clothing and make table runners, throwrugs or pillows. My mother-in-law made pillows out of shirts of her recently deceased husband and I know my wife treasures that keepsake of her dad.

You might also want to create a shadowbox to frame significant items. Or put up an online memorial. After reading the APH Blog post by Allison Gilbert I got an idea of creating a "thought for the day" book that could include sayings, events, or other reminiscences, one for each day of the year. I personally enjoy reading daily inspirational books and this could be a nice variation on that theme.

---

Remembering Jackie Robinson Through Rachel Robinson

April 15, 2016

Today is Jackie Robinson Day. Every year Major League Baseball honors this great player who was much, much more. His number, 42, is the only number retired across all teams and on this day

all

players wear the number. Jackie Robinson is remembered as the player who broke the color barrier in Major League Baseball in 1947. It was long overdue, but the struggles for civil rights have always been overdue and ongoing.

Celebrated documentarian Ken Burns features Jackie Robinson's spouse, Rachel, in a documentary that debuted on PBS this month (Jackie Robinson - A Film by Ken Burns, Sarah Burns & David McMahon). She is still alive and at 93 "looks 70 and has all of her marbles and some of mine!", according to Burns. The point made in the documentary is that Jackie Robinson is one of the handful of key players in the United States history and that Rachel was very much a part of the story. Both endured a lot of prejudice and persecution and their courage and stamina cannot be underestimated.


---

Resonating with a Life Story

April 11, 2016

What causes a person to resonate with someone's life story? That's an important question for anyone writing a memoir who desires wide readership. In order for people to care about your story there needs to be a compelling story. Yes, it also needs to be well written, but if you don't have a story that people care about it won't matter how beautiful or dynamic your prose is.

So, what causes a reader to care about

your

story? Take a look at what really matters to you in the story (and stories) you are writing. What makes the subject matter so important to

you

?

People relate to stories that have a big theme, perhaps a universal one, such as finding lasting love, overcoming a major health challenge and making a difference in the lives of others.

One of the popular trends these days is the issue driven memoir. An example can be a story dealing with addiction, such as struggling in the throes of alcoholism. If the writer faces the truth of their struggle and then has a story of how they dealt with the hardship it can very easily resonate with others. It can be tricky, because your story needs to have honesty without boasting. Show how you came through to the "other side". That is a triumph, but often one that leaves scars. I love the idea of the sacred wound. That is, the toughest challenges we deal with can cut deep, but they can also lead us to some kind of redemption.

I've often contemplated the idea expressed in this post. It was brought to the forefront today after listening in to a webinar hosted by Brooke Warner and Linda Joy Meyers of

NAMW

(National Association of Memoir Writers) about "addiction memoirs". They presented the free webinar to help people understand the power of these type of memoirs and to create interest for a class they are teaching. The class will include an exploration of two bestselling memoirs: Caroline Knapp's

Drinking: A Love Story

, and Koren Zailckas's

Smashed

. You can get more information at www.WriteYourMemoirInSixMonths.com.


---

Merle Haggard was a Real Country Outlaw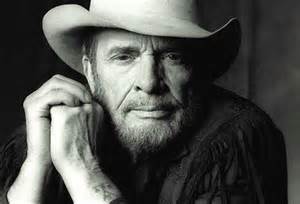 April 7, 2016

Country singers often sing of hard times, hard living and heartbreak. But usually they are using their imagination. Perhaps they've had some lost loves and maybe an occasional run-in with the law, but few actually have a life as colorful as their songs.

Not so with Merle Haggard. When he sang, "I turned twenty-one in prison doing life without parole" it wasn't that far off the truth. As a young man he was convicted for petty crimes and did prison time, so "Mama Tried" certainly had an autobiographical tone. Reportedly after seeing Johnny Cash perform a prison show at San Quentin where Haggard was serving a five year sentence for burglary, he decided that writing and performing country music would be his path. He had already taken up guitar and singing, influenced by country singer Lefty Frizzel. Haggard, ended up doing it better than just about anyone. Along with Willie Nelson, Johnny Cash and Waylon Jennings, you can consider Merle Haggard a real country outlaw.

Merle Haggard passed away yesterday, April 6, at the age of 79. It was his birthday - what a day to die on! To me that always is a sign of something special, at least after a long life.

Haggard transcended country music and became something of a music icon in America. Sure, he had "Okie from Muskogee" that made fun of hippies and smoking marijuana. I was attending the University of Oklahoma about the time that song was popular and bristled at the lyrics. But years later I came to appreciate and admire Merle Haggard's songwriting and lengthy repetoire. He was valued and admired by rock bands (The Grateful Dead), modern country artists (Toby Keith and Brad Paisley among them) and even toured with Bob Dylan. It is only April, but already this year a significant number of artists have died. You can certainly include Merle Haggard among them. There are many well-written obituaries and tributes online, but I found the one by Terence McArdle for the

Washington Post

to be really good -

Merle Haggard, revered country singer of common man anthems, dies at 79

.

---
CBS Sunday Morning on Boomer Grandparents, Gloria Vanderbilt and Anderson Cooper

April 5, 2016

I continue to be a fan of

CBS Sunday Morning

as they continually provide quality stories. Case in point (really, two cases) was this past Sunday when they aired a couple of good stories that resonate with personal history and legacy.

The first was about the growing trend of grandparents caring for their grandchildren.

Boomer grandparents play mom and dad part-time

shared stories from both the youngsters and their elder grandparents about spending time together. Many parents these days must work fulltime and child care is very expensive. On top of that, the quality of love and care that you get may be good, but it isn't the same as having the love and sharing of values from a grandparent. Plus, it is very meaningful for the grandparents. "Granny Nannies" can be really special, even though it takes a lot of energy to keep up with young ones. My wife watches our two young grandchildren during the week and can attest to that.

The other story was about Gloria Vanderbilt, daughter of Reginald Vanderbilt and the legendary wealthy family. She has had quite a life, but her son is also in the spotlight. Anderson Cooper is a well known television broadcaster (CNN and CBS 60 Minutes). Together they are sharing their stories about their lives with each other, even things that might normally be kept secret. The result is a book,

The Rainbow Comes and Goes: A Mother and Son on Life, Love and Loss

(Harper Collins), along with an HBO documentary,

Nothing Left Unsaid

. How interesting that Gloria, at the age of 91, decided to collaborate with her 48-year old son on this wonderful bit of family history. See that story online here.

---