Remembering Neil Armstrong, Alzheimer's and Personal History and Life Story Resources
August 29, 2012
The August
Your Life Is Your Story Free Personal History Newsletter
was just sent out to our 1,500 + subscribers. Look for it in your email-box. In this month's issue we remember the first man to walk on the moon and helpful life story resources from
Soleil Lifestory Network
and
Legacy Keepers
. Plus, there is a new article about helping those with Alzheimer's preserve their personal history.
If you haven't signed up to receive this monthly newsletter full of resources, tips and encouragement to preserve your personal history, why not? It's free, and helpful.
Go here
to get the details.
---
Park Ranger Helping Capture Oral History at National Park
August 28, 2012
I have lots of fond memories of camping, especially visiting some of the amazing national parks in the United States. Anyone who has stood in awe at the edge of the
Grand Canyon
or stared up at the majestic giant trees in
the
Sequoia National Forest
knows of what I speak.
Asking visitors to share their experiences of and about national parks is a pretty neat way to preserve some personal history. Park Ranger Larry Bean and his staff have been doing that at the
Little River Canyon National Preserve
in the Southern Appalachians of Alabama. They even held a history day on August 25 and encouraged people to bring old photos, articles and stories to the park. Huck Treadwell's story online at the DeKalb Times-Journal
posted
here
.
---
Soleil Lifestory Network - helping people write personal and family stories
August 23, 2012
I've been at this memoir and personal history business since 2003, slowly growing it and learning more and more about the work of life story. My intent has always been to encourage others to preserve their life story. And I'm doing the same. Much of what I share on this site, especially here on the blog section, is from my personal journey.

One of the books I've found very helpful is
Turning Memories Into
Memoirs

-

A Handbook for Writing Lifesto
ries
by Denis Ledoux. The book has lots of great advice and can walk you through the process of creating your memoir.



Denis Ledoux is not just a writer, he's also a life story teacher who helps everyday people write their memoirs and also coaches and trains personal historians. I've learned from him and continue to do so. And now his life story business is affiliating with other personal historians to broaden his reach of his resources while giving people like myself the opportunity to share in the revenue generated by the sales of his books and resources. Affiliate marketing is a smart way to reach a wider audience. I only promote other products if I believe in them, and I can tell you as a new affiliate for the

Soleil Lifestory Network

that you will benefit from these products. Visit the Soleil Lifestory Network website and explore. There are many books, classes and writing services available to help you move forward with your memoir or life story work.

---
The First Step
August 22, 2012
Every journey begins with the first step. You've heard it before. This is not a shocking revelation.
But isn't it surprising how overwhelmed we can get about starting a new venture? It happens to me (even though I know better).
Going to school. Getting married. Running a marathon. Starting a business. Writing your life story. These are all examples of large undertakings that take time and effort.
It helps to begin with the end in mind. Visualize what it will be like when you graduate, say those wedding vows, cross the finish line, become your own boss or hold in your hand a book containing the story of your life. Thinking about the end can motivate you to make a start.
Getting out of the starting blocks is often a great challenge. But you have to take the first step.
I've often discovered that once I take that first step I generate some willingness, even excitement that gets me to continue. Taking the action sets things in motion and often inspires and motivates me. Of course there are also times when the first step is hard, and so is the next, and the next one…and sometimes you just have to stop, take a break, refocus and begin anew.
The first step in preserving your personal history can be simply getting more information on
how to start
. It could be creating a
memory list
of some of the key events in your life. Or it might be picking up the phone and
reaching out
to a professional personal historian to learn what is involved.
Every journey begins with the first step
. What I've discovered is that we have one life journey, but it is made up of many parts. Consider the examples I gave above. Going to school is part of your life journey, but there are many things that make up this part of your journey. They aren't necessarily the same things as planning a wedding, training for a marathon or starting a business.
A lot of people have a strong desire to create some kind of business they can call their own. Today with the Internet and technology there are more opportunities than ever before. When I started
Your Life Is Your Story
I knew it was essential to have a website. It is important to be online. But I also soon realized I needed much more than a website. I needed a business that included connecting with others online. I needed to harness the web to reach others who have a desire to tell their story.
My research eventually led to
SiteSell.com
. I spent a fair amount of time researching them. Their claims seemed almost too good to be true. However, they also sounded like a company that really cared about people with dreams of creating successful online businesses. Their
SBI (Site Build It)
program is designed to build a business, not just a website. And they had a large number of success stories – testimonials from people just like me with a dream and the willingness to do the work to create a business and realize a dream.
I've always admired how SiteSell and SBI emphasize the sure and steady way to success. This is not a "get rich quick" approach. Their philosophy is to build solid content which in turn leads to good traffic. Use that traffic – your targeted visitors – to
PRE
-sell them on your services. Then you can monetize. It's a practical and effective formula:
C

>

T

>

P

>

M
.
It all started with a first step
. I've never regretted taking it. In fact, I am continually amazed at all the resources, tools and helpful information that
SBI
gives me. I get good targeted traffic to my site, even without investing as much time in it as I should. I'm continually discovering how
SBI
and its improvements and innovations can help me be more successful.
Right now SiteSell is running a contest around the first step. Think about your dreams. What is the first step towards realizing them? Maybe you want a new car, a new home or a way to turn your passion into a real livelihood. SBI could be your first step.
Here's how to find out more – and enter to win some great prizes, including some free months or even a whole year of SBI!
Visit the official contest page
with details on how to participate on Twitter (be sure to include @SiteSell and the official contest hashtag, #WINSBI). You also should check out the vibrant
SiteSell community on Facebook
(200,000 likes and growing). The current contest runs through Friday, August 24, but there will also be some big additional specials following in the next couple of weeks. It is an exciting time to learn more about SBI!
Remember, your life is your story. And it is your journey, one that begins with that very first step.
---
The Four Year Cycle
August 16, 2012
I've been pondering how much our lives can change over a four year cycle.
Some four year cycles can influence us in important ways. Every four years in the United States we hold a presidential election. Our education system for High School and College revolves around four year programs.
The calendar changes every four years with the addition of an extra day in February. We call it a leap year.
Economists and investors often look at the performance of stocks over a four year period.
Some people even teach the span of history in a four year cycle: Ancients 6000 BC – AD 400, Medieval/Early Renaissance 400-1600, Late Renaissance/Early Modern 1600-1850 and Modern 1850-present.
For life story purposes I thought it might be interesting to consider our life events over four year cycles. I'm not saying there is something magical or especially significant for our personal histories by looking at four year periods. But enough can happen over such a span that it can be helpful for your life reminiscing.
|
continue reading
|
---
Pesky Life Lessons
August 15, 2012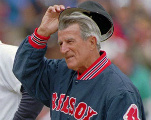 For the past couple of days the Red Sox Nation has been mourning the loss of their greatest ambassador. Johnny Pesky was a great player for the Boston Red Sox in the 1940's and 50's. The irrepressible shortstop was part of the fantastic double-play tandem with second baseman Bobby Doerr. His teammates included Dom Dimaggio (Joe's brother) and the great Ted Williams.
Beyond his memorable playing days Johnny Pesky was known for working with players, fans and the Boston Red Sox organization for 70 years, practically until his death this week at age 92. When you read the tributes and memories (
here
and
here
) from the team owners to managers, players, fans and others it becomes clear that Johnny Pesky was much more than a fine ball player. By all accounts he was a great person.
The "Pesky" life lessons we can learn include having a good attitude through the ups and downs of life, being dedicated to your family and life partner (all agreed the only thing he loved more than the Red Sox was his wife, Ruthie, to whom he was married for over 60 years), spreading cheer and enthusiasm and having a big heart.
When you think of the word pesky, what typically comes to mind is annoying or troublesome. Johnn Pesky, however, was anything but that. He was, however, persistent in his positive attitude. We can look at his life and take away som great lessons. Thanks, Johnny. We'll miss ya.
---
What We Might Be Missing With All Our Connected Gadgets
August 13, 2012
I love technology. New gadgets can enhance our lives and help us do more, reach more people, stay connected and find information quicker. Much of what I admired in science fiction as a young lad has become commonplace in our society.
But what price are we paying for all these devices? At what point does our technical tethering
dis
-connect us from
real
communication?
Sherry Turkle does an excellent job pointing out some of the issues in her February, 2012
TED Talk
,
Connected, but alone?
She articulates the problems with all our texting, social media online activity and thinking we are connecting when we may just have our heads down and miss what's going on around us (anybody been in a car with teenagers who are all texting, sometimes to the person sitting next to them?!).
We are getting very selective in what we pay attention to. And we are losing our social graces. Common etiquette is no longer common. People want too much control over their social interaction and doing it through computers, smartphones, twitter and Facebook allows them this illusory control. But what happens to the real conversation? What is happening around you that might just change your life if you only would look up?
Rolland Love (writer and creator of
imastory.com
) sent me a great little essay about hummingbirds and texting. With his permission I share it here.
Commentary on Social Networking
By Rolland Love
Hummingbirds fly 500 miles non-stop over the Gulf of Mexico each year on their way to Panama. They hatch their young and leave them after 6 weeks when they fly back North. After their babies gain enough strength they make the trip themselves and somehow find their mom and dad. These tiny birds have hearts beating 1200 times per minute and they have the largest brain of all birds. I just saw one outside my window and was glad I'm not addicted to texting like many young folks. Their primary remembrance when they are as old as me will be the site of a keypad and the characters on the tiny message screen of their cell phone. Sadly, they may never see a humming bird.
Stories are the most important thing we have. Without stories there would be no world.
---
A Short Bio Can Get You Started
August 12, 20012
Many people have a desire to create a biography of their life. This life story undertaking can be intimidating once you discover the amount of work it requires.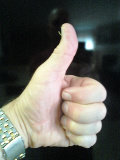 But you can get it done. You'll need organization of your material and honest reflection about your life experiences. One of the primary reasons that the number of personal historians is growing is the recognition of the amount of work and expertiser necessary for a quality life story project. You can do it yourself, but it sure is helpful to have a pro assist you.
If you can't "eat the whole enchilada" just yet, start smaller. A short biography could get down some essentials about your life. It can be a building block to a larger more comprehensive life story later on. And you can easily adapt or edit it to use if you are profiled in an article or need a bio for other needs, such as for an employer or a website.
For years I've offered a
short professional biography
service and I've written numerous 1-2 page bios for people from all kinds of backgrounds and professions. I've discounted my services significantly to make it affordable to people - just $79.95. This special will soon be coming to an end as I find it necessary to raise the fee to $109.95. Check it out now if you are interested before the special expires at the end of this week (after August 17). And if you find a professional biography is not what you are looking for, but you'd like to have a bio of similar length and scope created as a foundation for your life story then
contact me
and we can work something out for a similar affordable price. Please put "short biography" in the subject of your email and I'll respond promptly with more information. Creating this bio can introduce you to the life story process and it's a smart way to get started.
---
Slick City Travelin'
August 9, 2012
My family and I recently enjoyed a vacation to New York City. Although we were there for just a few days it was great to go to this major metropolitan city and take in the sights and sounds. I wrote about our experiences for the most recent newsletter and posted the article
here
.
If you've traveled to any of the world's great cities you probably have a story to share about it. What was it like? How did it impact your life? You can share it with the readers of
Your Life Is Your Story
. Ideally we'd like to read about life enhancing experiences (not a bunch of griping, please). But let it be real - full of all that life offers (which can mean the good and/or the bad). There is a form at the end of the
Joy of Travel
article where you can submit your story and even pictures. I'll review them and share the *good* ones.
---
Golden Olympians from 1948
August 6, 2012
The last time London hosted the Olympic Games was in 1948. The world was recovering from the devastation of World War II. The games hadn't been held for 12 years. London had endured extensive bombing during the war as you can see from the accompanying photograph (part of an amazing display of photos found posted online at
theatlantic.com
).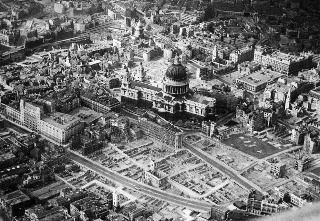 As the Olympic Games continue I thought it interesting to
share a link
to a
New York Times
piece, complete with audio and pictures, of some "Golden" Olympic U.S. competitors from those 1948 games. Seeing these pictures and hearing their stories reminds me of how fascinating people's stories can be. For instance, Alice Coachman was the only female athlete to win gold in track and field at the 1948 games and the first black woman to win an Olympic gold medal (in the high jump competition). This despite her training challenges. Her family was poor and she battled segregation and racial prejudice. Imagine running barefoot in fields and on dirt roads to practice. Even her parents tried to talk her into something more ladylike. But she persevered, was awarded a scholarship to Tuskegee Preparatory School and broke collegiate and National high jump records at the 1939 Women's National Championships - and yes, she was barefoot!
There are some other great stories from those Olympic Games. See
Their Golden Years
.
---
Speaking Your Truth
August 2, 2012
"When a person tells their own story, they challenge their discomfort and open themselves up to their vulnerability. To tell your story, first you have to reflect, and we don't always do that." That's a quote from Adam Hostetter in an article I read online from
tusconweekly.com
(
What's Your Story?
).
Hostetter is involved in with a group that encourages people to tell a personal story in a live environment in front of other people gathered to hear and share their stories. This is not a competitive story slam or an open mic night for comedians or poets. It's regular people speaking their truth.
Odyssey Storytelling
is the group that puts together these monthly evenings of personal story telling. Each person gets ten minutes to share their story related to the monthly theme. August's theme is
Happy Campers: The Great Outdoors
. Past themes have included
The Customer Is Always Right
and
Sliced and Diced: The Surgery Show
.
Amazing revelations are coming from the shared stories. People are talking about themselves in a deeper and more meaningful way than the often banal postings on social media. It reminds me both of
The Moth
in New York City (
True Stories Told Live
) and the growing
Cowbird
online community where many of the posted written stories are also often spoken.
To
speak your truth
is a higher calling. We all go through our days spending time in idle conversation, in work and social encounters, and so much of what gets shared is surface. That's okay to a point. We can't spend all our time being intimate. But there is a great need for our truths to be told. Who we are, what we've done and why it matters are eternal questions that strike at the heart of living.