Home
---
What Story and Why
---
How to Tell
---
What's New
---
Blog
---
Life Story Resources
---
Research is Fun
---
Get Started
---
Highlight Site
---
Sample Writing
---
Free Newsletter
---
Articles
---
About
---
Contact Us
---
Privacy Terms
---
[?] Subscribe To
This Site
The "Your Life is Your Story" Blog Archives
© Tom Gilbert

Read about quality family history and life story news, views, methods, products, links, services

...and whatever else catches our fancy of personal historian
August, 2016
current blog entries
blog archive index
---
Pure Imagination and Comedy with Love Were Gene Wilder's Calling Cards

August 30, 2016


It has taken me a day to process the death of actor Gene Wilder (83, died on August 28 from complications due to Alzheimer's disease). He was a very talented actor who could show depth in comic or dramatic roles. He also was a notable writer, not just for screenplays, but also a memoir and a couple of novels and a collection of short stories (biography.com). And as is typical when someone of his stature passes we begin to learn more and appreciate more about them.

Wilder was best known for his roles in the Mel Brooks movies

The Producers

,

Blazing Saddles

, and

Young Frankenstein

. He also teamed with Richard Pryor for some hilarious "buddy" comedies, including

Silver Streak

.

It was his role as Willy Wonka, however, that most of us cherish and I found it interesting that

Willy Wonka and the Chocolate Factory

was not a box office hit when it was released in theaters in 1971.

---

Happy 100th Birthday to the National Park Service

August 27, 2016

I'll admit it, I've sometimes taken the amazing natural wonders of the great outdoors in America for granted. What a shame! However, when I am in the presence of nature's wonders I can't help but be humbled and delighted.


There are many fantastic National Parks in the USA. Thanks to the

National Park Service

, established on August 25, 1916 by President Woodrow Wilson (a process surely inspired by our outdoors loving President Teddy Roosevelt), we can visit and explore sites like Yellowstone with the "Old Faithful" geyser, the Florida Everglades, the Grand Tetons, Grand Canyon, giant sequoias and amazing underground caves, such as those at Carlsbad Caverns here in New Mexico.


You might want to check out what the National Parks look like from outer space. Even cooler for historians and the historically minded are the newly digitized historic archives (a collaborative effort between Clemson University and the NPS) where you can travel back in time to see photos of the parks "back in the day".

Happy centennial birthday, NPS! Here's to another hundred years.


---

Born Dead on a Winter's Night Memoir

August 24, 2016

Rolland Love is a bit of a modern day Mark Twain. He's adventurous and likes to fish and the outdoors. He's been involved in re-enacting the Lewis and Clark expedition. He teaches about life stories. And he spins some very engaging tales. I've used his novel,

Blue Hole

, in my 5th grade classes for a few years.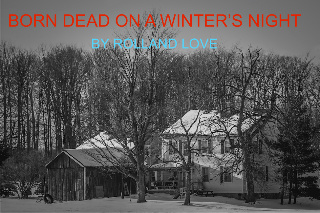 Now he has released his memoir,

Born Dead on a Winter's Night

and it is garnering lots of good reviews. If you want to check it out he is currently presenting it a few chapters at a time during August and September. It's an opportunity to read it for free in serialization form (more here). I'm thinking of having my 5th graders read it as part of my lessons on personal narrative writing.

"There was never yet an uninteresting life. Such a thing is an impossibility. Inside of the dullest exterior there is a drama, a comedy, and a tragedy."
—Mark Twain.

---

Simone Biles Has a Story of Gold

August 15, 2016

One of the greatest stories to emerge from the 2016 Summer Olympic Games in Rio de Janeiro is that of gymnastic dynamo Simone Biles. If you have been following the events you know that she is being called the greatest female gymnast ever. Already she has won three gold medals and has a shot at more. And she is only 19!


But to know her story is to know the

real

gold. She had a rough start to life. Her father had abandoned the family and she never knew him. Her mother was addicted to drugs and alcohol and Simone and her younger sister spent time in foster care before her grandparents stepped in and eventually adopted and raised them. That was a fortuitous twist of fate. The grandparents assumed the role of parents at a time in life when most parents are thinking about retirement. It was a sacrifice, but they have a strong faith and they passed that on to the girls. (see more with this story at the Daily Mail)

Simone Biles is 4 feet 8 inches, petite, but muscular and incredibly talented. She had to work very hard to develop that talent. The amount of time an elite athlete must train and the stamina and perseverance to make the Olympic team is incredible. What a great story and a shining light to others! Simone Biles has a real story of gold, more than the medals and world titles she is achieving.

---

A Golden Anniversary for Beatles Revolver Album

August 8, 2016


The Beatles are arguably the most influential rock band of all time. Their songwriting and creativity were outstanding in their relatively short recording span of seven years. When they released their seventh album it was clear the group had taken both studio recording and songwriting to a new level. Yes,

Rubber Soul

set the stage, but 50 years later

Revolver

is still considered one of the greatest albums ever. Many would say it is the Beatles' best.

Every song is a gem; there are no duds. Highlights for me include

Taxman, Eleanor Rigby, Good Day Sunshine, Here,There and Everywhere

and

She Said, She Said

. But no complaints on any other tracks, including

Got To Get You Into My Life, I'm Only Sleeping

and

For No One

.

If you visit The Beatles official website you can find plenty of info about Revolver, including a video clip, "The Making Of Revolver". But you can go even more in-depth with an excellent special by Beatles audiophile and radio broadcaster/ producer Paul Ingles.

Everything Was Right: The Beatles' Revolver

has stories from various people connected to the album, the band and also comments from some other musical artists, all articulating why the album was so good along with some little known facts. One of those tidbits is that the name of the album, "Revolver", had nothing to do with guns. It was a play on words - an album spins on a turntable, so this LP was a "revolver".

It's remarkable for me to realize that we are fifty years removed from this incredibly cultural and artistic creative period of the mid-1960's. This album more than withstands the test of time. If anything, it might be better with age!

---

Gobi, the Ultra Running Dog

August 5, 2016

This is a tale of a dog unlike any other I've heard. It starts by admiring the amazing physical accomplishments of ultra-marathon runners. I do a bit of long distance running myself and have completed a couple of full marathons (26.2 miles) and about a doze half marathons. It takes a lot of training, stamina and perseverance. But some runners will go on races that are a hundred miles or more, often in extreme conditions.


Such was the case of Dion Leonard, a Scottish ultra-marathon runner. He was in the middle of running a 155 mile race across the Gobi desert in China. I guess you might not blame him if he started hallucinating. But what he saw was not an illusion. On day two of the race a stray pup ran up alongside him. She stayed with him for a few days and ran over 77 miles! They became fast friends and Leonard pretty much saw this as a sign that the dog and he were meant to be together.

It turns out that would not be so easy. The expense and time (over $5,000 and four months to get medical clearance, including a period of quarantine) before this remarkbale little dog could join him in Scotland was quite extensive.

After running a crowd-funding campaign and utiliing the power of social media (there is a Facebook page) plans are underway for Gobi, what he appropriately named the dog, to join him at home by Christmas. Read more of this remarkable story here on Huffington Post.
---