Home
---
What Story and Why
---
How to Tell
---
What's New
---
Blog
---
Life Story Resources
---
Research is Fun
---
Get Started
---
Highlight Site
---
Sample Writing
---
Free Newsletter
---
Articles
---
About
---
Contact Us
---
Privacy Terms
---
[?] Subscribe To
This Site
The "Your Life is Your Story" Blog Archives
© Tom Gilbert

Read about quality family history and life story news, views, methods, products, links, services

...and whatever else catches our fancy of personal historian
August, 2021
current blog entries
blog archive index
---
Charlie Watts Drumming Had Rock, But Mainly Roll

August 26, 2021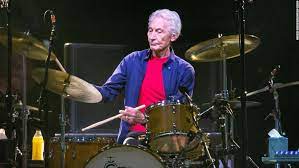 The news that Charlie Watts, drummer for the Rolling Stones, had passed away on Tuesday hit the music world pretty hard. It certainly was one of those deaths that made me pause, like the wind had gone out of me, and I literally had to sit with this information for a couple of days beforeI could post about it.

Arguably, the Rolling Stones are the seminal rock n' roll band. And Charlie, the smooth, dapper dresser and drummer, had a wonderful way of keeping the beat steady and just this side of sloppy. What I mean by that is he wasn't a pounder of the skins, not a basher. And he also wasn't one of those cocktail piano jazz backbeats. He was indeed a lover of jazz and that had a lot to do with how he played. But he also understood the rock n' roll the Stones created and championed for nearly 60 years.

I must credit MIke Edison, author of

Sympathy for the Drummer: Why Charlie Watts Matters

, for the insight that Charlie had the "roll" so crucial to

rock n' roll

. I heard him interviewed on a local radio station this morning, discussing his book and the recent passing of Mr. Watts. And he made that point.

It's inevitable that many of the important music makers of the 60s and 70s are dying off. Ok, boomer. I am from that generation. Charlie Watts was 80, surrounded by family and he reportedly went peacefully. I hope at 65 I have many more good years, but one never knows.

What is important is how we live our lives. Everyone seems to share he same opinion about the importance of the Stones' drummer. Keith and Mick both admit that they he was the

driving

force, as it should be with a rhythm instrument like drums. Watts had the rock

and

the roll.

---

Cell Phone Inventor Changed the World

August 23, 2021


My first "car" phone was like a regular phone attached to a big box. I could take it out of the car or plug it into the car. This was in 1987 and I was working in Southern California for a radio station. It was a primitive time for cell phones, but I thought I was quite the "hot shot" to have this phone courtesy of my employer.

Those phones in the 1980s were vastly different from the smart the phones of today. Remember those big brick size phones that looked like an Army two-way radio?

Marty Cooper was and is a visionary. He is the "Father of the cell phone" and without his innovations and tenacity for seeing the birth of the cellphone become a reality our world would be very different. Think of all the apps and social media on top of texting and calling that we do with our modern devices.



Cutting the Cord

is Mr. Cooper's memoir. In it you can learn the whole story and it sounds like he's lived an amazing life. I found out about it by watching CBS Sunday morning yesterday. You can see that segment here.

---

Journalist Finds Out He Only Has Months to Live

August 17, 2021

Jack Thomas was a working journalist for more than 60 years. He covered major events and was no stranger to news about death and tragedy.

Then he got some news quite personal and right away he knew the way he would deal with the news that he had terminal cancer with just months to live was to do what he'd been doing for so many years. He would write about it.

I imagine he approached the task with a real sense of urgency. After all, he couldn't really delay. There were things to process and then say and he went about it with the zeal he applied to so many writing assignments over the years working at a bigtime newspapers, the

Boston Globe.

He'd had assignments where he interviewed elderly people on death's door. Now it was his story and he was eager to tell it.

I thought the article, "I just learned I only have months to live. This is what I want to say" was riveting and heartfelt. Read it yourself and see what you think.

---

Poet Morrison

August 8, 2021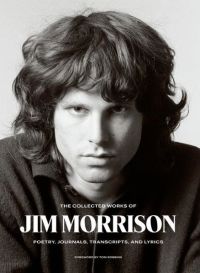 I was 15 when Jim Morrison, lead singer of the Doors, was found dead in his bathtub in Paris on July 3, 1971. That was over 50 years ago and the legend and influence of both Poet Morrison and the Doors has grown. Robby Krieger, John Densmore and fellow UCLA film school graduate and co-founder of the group, Ray Manzarek burst upon the music and cultural scene in those heady days of 1967.

Morrison wasn't really a musician, per se. Densmore and Krieger on

CBS Sunday Morning

said he was more of a "word musician", or word

magician.

I like that.

I've been a big fan of the Doors and their music is, in my opinion, timeless. The music and the words formed something very powerful. At times full on rocking, at other times whimisical or mysterious.

Jim Morrison was charasmatic and certainly filled the role of a rock band lead singer. But he really was a poet. His sister, Anne Morrison Chewning, has archived much of his work, including multiple notebooks and scraps of papeer containing his many word and writings. She has compiled them into a tome of more than 600 pages, The Collected Works of Jim Morrison (Harper Design). On the same

CBS Sunday Morning

show today she was interviewed about it. It was fascinating.

---