How Neuroscience Explains Strong Holiday Memories
December 31, 2014
For the last blog entry of the year I thought it appropriate to post a link to an article I read recently about the
Neuroscience of Nostalgia
. The article states that our brain stores sad, glad and bittersweet recollections in a certain way. Intuitively I know this to be true. Around the holidays, and certainly at the end of the year when I do a fair amount of reminiscing, I've noted there are memories stronger than others. These memories may not be entirely accurate, rather they are
my version
based on how I recall these events. The senses of sight, sound, smell, taste and touch are all involved.
The article by Luba Ostashevsky states how intense memories, those of nostalgia (translated from Greek words for suffering and origins) are stored in a different part of our brain from short-term memories. Neurotransmitters move these powerful memories to the hippocampus, a part of the brain deep in the cranial cavity. And these emotional memories seem to be imprinted more powerfully, like taking a picture, sparking the term "flashbulb memories".
Regardless of how you think about your memories, the art of life story writing does involve "looking back" through our past, reflecting on our memories, especially those powerfully imprinted ones.
On this last day of 2014 I thank you for your visits to
Your Life Is Your Story
, for reading, commenting and working on your stories. Here's to the New Year and to your story!
---
Poetic Personal History
December 30, 2014
Poetry can state in a few and often beautiful phrases deep and powerful thoughts and ideas. Not many people will try to preserve memories in verse, but that is exactly what Margaret Hasse did with her poem
Truant
. In it she beautifully captures a time from high school that landed her in hot water with the principal. And it was apparently worth it.
Take a moment to
read the poem
, posted by onetime U.S. Poet Laureate Ted Kooser on the
American Life in Poetry
Column. As a teacher I have to admire Hasse's imagery and her decision to sieze that day, despite it being "against the rules".
Thanks to APH member Paula Stahel for alerting me to this information.
---
Say It Ain't So! Joe Cocker Has Died
December 22, 2014
Amidst the beginning of Winter came the chilling news today that singer
Joe Cocker has died
at the age of 70. One of the defining voices of the rock generation, he will forever be remembered for his gritty and soulful renditions of songs like "The Letter", "Cry Me A River", "You Are So Beautiful", and of course, his famed rendition of the Beatles "With A Little Help From My Friends".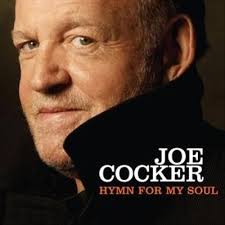 Cocker's gift was his interpretation of songs. He could use his gravelly and blues-soaked voice to add soul where you might not expect it and he could also convey deep emotion in his heartfelt performances. As his agent, Barrie Marshall, stated, "Anyone who saw him live never forgot him". I found that to be true. His Wiltern Theater performance in Los Angeles in the late 1980's is etched upon my memory.
Joe Cocker's traveling show of rock vagabonds,
Mad Dogs and Englishmen
, captured the spirit and heart of this singer. Backed by Leon Russell and a number of terrific session players, they barnstormed across America in 1970 and it was captured in a film documentary and double album set. It is still one of my favorites.
Perhaps the Sheffield born singer is best remembered for his iconic performance of "With a Little Help (From My Friends)" at Woodstock. How can you not marvel at that performance? It was a guttural, growling, swirling, sweaty, windmilling dervish of rock n' roll ecstasy. That, along with his marvelous version of "Feelin' Alright" (Traffic) leaves me with a bit of sadness accompanied by a twinge of nostalgia that another of the voices from my youth has past on. "Feelin' alright? I'm not feeling too good myself." Rest in Peace, Joe Cocker, and thanks for the music.
---
21 Bell Salute for the Winter Solstsice
December 21, 2014
Today is the
Winter Solstice
, the shortest day of the year in the Northern Hemisphere. After today we begin to get more light each day, albeit incrementally by a minute or two each day.
The solstice can be a time of celebration. Many cultures observe it as something special, even sacred. With its proximity to Christmas (December 25 was picked the day of birth for Christ Jesus by early Christians wanting an alternative to pagan celebrations of a Sun God), the long and typically cold winter nights are associated with both
religious and Yuletide
celebrating.
My son was born this day in 1993, so today he is celebrating his official entry into adulthood. The age of twenty-one is something of a rite of passage. My wife and I recall well the snowy winter day of our son's birth in Michigan. Today he is a fine young man of whom we are extremely proud.
The years seem to be flying by with greater speed as I age. My birthday was less than a week ago and I am now in my 60th year of life. Christmas time birthdays are abundant in my family, something I wrote about as part of a
Christmas Memories article
I wrote a few years back. It is remarkable to consider how in my family we had birthdays on Christmas (Dad), the day after (Mom) and Christmas Eve (my sister). So my son and I are in good company.
However you observe this time of year, be it the arrival of a new season, holiday celebration, birthday or other special marker, may it be a time of presence to your one, special and remarkable life.
---
Time Capsule from Old Boston Statehouse
December 11, 2014
A time capsule that dates back to 1795 has been carefully removed from the old Massachusetts Statehouse. Historians believe it was placed there by Paul Revere and Sam Adams and could contain old coins and newspapers. This could be a revealing look back at post American Revolutionary times.
The plan is to take the time capsule to Boston's Museum of Fine Arts to be x-rayed for its contents prior to actually opening it (
story from NBC News
).
It makes me wonder what we might put in a time capsule today and what people 200 years later might think of the contents. Computers, smart phones, books, clothing - how might that all be viewed by someone a couple of centuries from now? Of course, if we don't write about our lives and the meaningful events and belongings, it will be harder for people to figure it out. Yet another reason to consider writing your life story.
---
Paul Simon Agrees to Have His Biography Written
December 8, 2014
As a man known for a lot of great music over the years it would not be surprising to hear that gifted songwriter
Paul Simon
would pen his own life story. However, in a recent
Associated Press article
Simon has announced that he wil cooperate with music critic and author
Robert Hilburn
on a biography to be published by Simon & Shuster.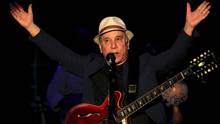 (Paul Simon in March 22, 2013 AP file photo by Wong-E)
"I thought seriously about writing my own memoir, but I'd rather devote my time to making music, which continues to hold my full attention," Simon explained in a statement issued through his publisher. It sounds like Simon wants to stick with what he knows best and turn the writing over to someone he trusts will do a good job.
Hilburn
is a good writer noted for his biograhy of Johnny Cash (
The Life
) and he's been a longtime music critic for the
Los Angeles Times
. He also wrote his own memoir in 2009. I think he's a good choice for Paul Simon's story.
Biographies about musicians resonate with me as I am a lifelong fan of music and songwriters, Simon among them. I wonder what makes them tick, where the insights they have about life come from and also how they manage to weave together art, commerce, fame, fortune and a desire for some privacy. It can't be easy.
I like Paul Simon's songs. He's got a keen eye for what's happened in our society over the years, from his days with partner Art Garfunkle (
Sounds of Silence
) to his many solo albums (
Graceland
and the self-titled
Paul Simon
are my favorites).
I am glad to hear he wants his story told in words as well as the insight we gain from the many fine songs he's given us. I admire that he wants to keep his focus on his music and, in turn, give the writer Robert Hilburn a fine opportunity.
---
Giving Tuesday and Giving to the Cause of Peace
December 2, 2014
After Thanksgiving and the shopping of Black Friday and Cyber Monday we have
Giving Tuesday
. This is a day of giving back to good causes, the non-profits and charitable organizations that give so much of their time and efforts to try to improve lives and our world.
The gift of a life story is a worthy thing and I'd ask for your generosity, but I am not a non-profit or charity. However, I can encourage you to support causes that teach us about people who have changed lives for the better and made a positive difference. People like Martin Luther King, Jr., Cesar Chavez and Anne Frank - these are historic figures who have contributed to the causes of social justice with a message of peace and non-violence.
Peace Talks Radio
are a series of programs produced by Paul Ingles and
Good Radio Shows, Inc
. that are dedicated to promoting the cause of peace through dialog and action. They have profiled many people over the years, not just the famous examples listed above, but those you may not have heard of. The programs are funded by grants and contributions. It is not a money-making proposition. They exist for a higher cause. Right now they are in urgent need of support as they have only enough funding for five or six more shows. So I am asking you to investigate
Peace Talks Radio
(
website
and
video about
) and consider
helping out
the cause of peace on this
Giving Tuesday
.