Home
---
What Story and Why
---
How to Tell
---
What's New
---
Blog
---
Life Story Resources
---
Research is Fun
---
Get Started
---
Highlight Site
---
Sample Writing
---
Free Newsletter
---
Articles
---
About
---
Contact Us
---
Privacy Terms
---
[?] Subscribe To
This Site
The "Your Life is Your Story" Blog Archives
© Tom Gilbert

Read about quality family history and life story news, views, methods, products, links, services

...and whatever else catches our fancy of personal historian
December, 2016
current blog entries
blog archive index
---
Don't Fear the Reaper

December 29, 2016

On Tuesday I was at a local coffee shop writing the December issue of my free newsletter. I titled it the

Don't Fear the Reaper Edition

, primarily because this past year has had such a large amount of notable deaths. Yes, of course, the Blue Oyster Cult song influenced the title.

"All our times have come / Here but now they're gone."



Many of this year's deaths have been celebrity passings, some of them personally important to me as I grew up on their music or art or lived during their time of political and historical importance.

On the day of my newsletter composing we heard about the passing of actress/writer Carrie Fisher. I was in college when the first

Star Wars

film appeared in theaters and my friends and I dragged everyone we knew to see

Episode IV: A New Hope

. I even took my dad. I think I saw the film seven times that summer. So, yeah, you could say Princess Leia had an impact on me.

Yesterday came the news that Debbie Reynolds, noted actress and mother of Carrie Fisher, had died, just one day after her daughter. That added to what has already been a long list of celebrity deaths in 2016.

Death is inevitable. It sometimes comes quickly and without warning. Plenty of that in this year with the too many terrorist acts and natural disasters. Other times we get a chance to prepare, to gather with our loved one and find closure. That can be quite a gift to the living

and

the dying.

Personal Historians share the hope of capturing and preserving our life stories so that there can be wisdom, values and life lessons passed on to the future generations. Don't fear death as much as the fear of waiting too long to tell your story.

---

Christmas Eve and Hanukkah - Together Again

December 24, 2016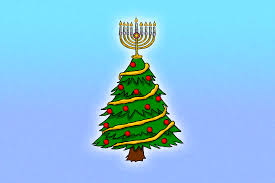 This year Christmas Eve and Hanukkah, two significant holiday celebrations that often overlap, are in a rare concurrence. It has only happened three times since 1900 and the last time was in 1978 - Hanukkah is starting on Christmas Eve.

Both of these holidays have important religious and cultural implications. And for some families with mixed Jewish/Christian marriages, it can be complicated. A Baltimore couple, the Hubers, are such a combination and they will celebrate both holidays (see

With Christmas Eve falling on the first day of Hanukkah, families negotiate cultural divides

).

I see this as a great opportunity for people to learn more about their holiday traditions. The diversity of the human race provides us a chance to learn and grow as we discover how some of the things that make us the same (celebrating with families, observing religious events) can happen in varied ways.

Lighting the Menorrah or your Christmas tree, giving presents, singing songs and working for peace and understanding - these are all good things worthy of celebration. Happy Merry Hanukkah Christmas!

---

Papercrafting and Preserving All Things Paper

December 22, 2016

It is one thing to use paper; quite another to understand just exactly what paper is and how to preserve the things we put down on paper, be they memoirs and personal histories, legacy letters, thank you notes, essays, photographs, or other artistic expressions such as drawings, paintings and scrapbooking.

Recently I received an email from Roseanna Wheeler. She contacted me on behalf of scrapbook.com, the self proclaimed "most visited papercrafting website and store in the world, happily welcoming millions of crafters every month." It is quite an extensive site on scrapbooking and more and their story is interesting, how they started from humble beginnings.

At any rate, Roseanna's purpose in contacting me was not to promote scrapbooking per se, but rather to alert me to the extensive research they have done about paper, document and photo preservation. She figured the terrific amount of information they have put together would be of interest to many of my site's visitors. After taking a look at this information (Protect Photos, Documents and Other Papers From Natural Destruction Over Time) I have to agree that they have assembled a great deal of important and fascinating information that you may find of value in preserving your important papers and documents.

There is plenty shared on how paper is made, including its history from the earliest creators, to various types of paper (such as acid-free and coated). How paper deterioates over time is also explored.

What can you do with this information? They have suggestions there, too, but I think it is fairly obvious that if you have important photographs, papers, books and other documents that you want to preserve then this information is valuable. So take a look and remember that the things worth preserving are often that which comes from the heart, such as a loving letter, a memoir or a treasured photograph from a family gathering.

---

Personal History Is Your Story

December 18, 2016

The end of the year is rapidly approaching. Most of us are busy with holiday plans and I am no exception. Sorry that I haven't posted in a while, but as a school teacher the end of the semester is an avalanche of grading, reports, plans and activities.

Still, it is important to pause at this time of year and reflect.

The point of this post is to remind you that your story matters. I say this not because I am knowledgeable about your life. It is because I am confident that every life is important and we all need to be living out our hopes and dreams. Sometimes that is difficult; often it is joyful.

Personal history is your story and your life is your story. Part of the journey, I believe, is to pass on your experience, strength and hope. Some of the ways to do that is through a memoir, audio or video testimony, legacy letters and ethical wills, autobiographies and biographies, family histories, scrapbooks, and photo books. These are suggestions and there are other ways to do it. The important thing is to document something.

We all grow in our understanding of the human experience by sharing about our journeys. Don't take this lightly - we are evolving as a species and we need to know about each other so that we recognize that despite our diversity we are all connected. Humanity relies on community.





The

APH (Association of Personal Historians)

is an organization of people dedicated to the work of preserving stories. The motto is

The Life Story People

. Working with professionals can make all the difference in saving your story and having a legacy to share with others. The APH website has just been updated and I am impressed with the improvements. One of the sections I recommend you check out is What Is Personal History? It will help you better understand what is involved in preserving your own special story.

---

Blogging About Life

December 5, 2016

I created the

Your Life Is Your Story

website in 2003 and right away I included a blog as part of the site. The purpose of a blog was to bring attention to qualify family history and life story news, views, methods, products, links, services and "whatever else catches my fancy".

That allows me a pretty broad range of topics.

I give a fair amount of consideration to my blog entries. I find that the opportunity to write about life story ideas and to comment on significant events, people, legacies and the value of passing along life lessons really helps me live a fuller life. It reminds me to pull back from the daily events and items and frame things in a bigger picture. I so need to do that, else I get lost in woods and fail to see

the forest for the trees

.

Because I've been doing this for more than a decade I've found that I am both obligated and motivated to continue to do this writing. I know a lot of people have a blog to promote their business or to develop credibility and attain something of a following as an expert in their area. I get that and I admit that these things are important to me and a motivation.

However, as I look back over the large archive of blog posts (I currently have links online back to May of 2006) I discover that much of

my

story is now available. It is not organized as I would a book or a memoir, but it is a record of things I've felt important enough to write about. Some of it is of a personal nature, but quite a bit is connected to events happening in the world.

Reading these past entries helps me see where I've been and how far I have come, both as a writer and as a person trying to grow and develop intellectually, emotionally and spiritually. It really is fascinating, if you don't mind me saying it.

At the end of each month I post an archive page for the entries over that month. There is some personal history contained on these pages and also a wider community and even global history. I appreciate everyone who visits this site and takes the time to read. I hope it motivates you to do some writing of your own, or to at least consider preserving your story.
---