Home
---
What Story and Why
---
How to Tell
---
What's New
---
Blog
---
Life Story Resources
---
Research is Fun
---
Get Started
---
Highlight Site
---
Sample Writing
---
Free Newsletter
---
Articles
---
About
---
Contact Us
---
Privacy Terms
---
[?] Subscribe To
This Site
The "Your Life is Your Story" Blog Archives
Read about quality family history and life story news, views, methods, products, links, services

...and whatever else catches the fancy of personal historian Tom Gilbert
February, 2016
current blog entries
blog archive index
---
Never Too Old to Dance, Especially for the President

February 24, 2016

This is Black History Month, a time to recognize accomplishments of African-Americans. Surely a significant event in the history of African-Americans was the election of Barack Obama in 2008.

"I have nothing to do but be happy", says Virginia McLaurin, a 106-year old woman who met and danced with the President this past Sunday. That quote isn't from her meeting at the White House (

Washington Post

story). That's how she has described her very long life that has witnessed a lot of "black and white" and segregation over the years. She has remained positive through it all, something I find both remarkable and inspirational.

People like Virginia McLaurin are living time capsules. Think of all she's witnessed in a life spanning more than a century. And now she can add the experience of dancing with joy (it's become a viral video) for President Obama. She has wanted to meet him for a long time (see her message requesting this).

---

Columbine Shooter's Mom Relates Her Pain and Love

February 17, 2016

I can't begin to imagine the pain of being a parent of a child who commits horrendous violence and murder. That's something Sue Klebold has carried for 17 years, ever since her son Dylan, along with his friend Eric Harris, went on a killing spree at Columbine High School on April 20, 1999.

In an interview on

NPR (National Public Radio)

she speaks about her early denial that her son could have committed such acts, and then later how she came to grips with the truth of his mental illness and her struggle over whether she could have done anything to prevent the crime. It's a heavy cross to bear, but what courage that she can write about this and perhaps get people to see more than the terrible crimes and the troubled boys. That fateful day in Colorado affected a lot of lives and we still struggle to understand why mass shootings, especially in schools, continue to happen.



A Mother's Reckoning

is Sue Klebold's new memoir in which she describes her guilt, despair, shame and confusion. Her intent is not to exonerate any wrongdoing, but to honor the memories of those killed and maybe help other parents whose children might have mental health issues. Go online to read/hear the interview.

---

Life and Love

February 14, 2016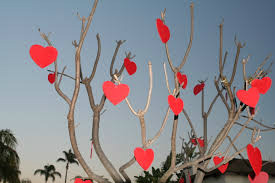 The focus of Valentine's Day is typically romantic love. And that is good. But I would like to broaden the scope to include the love of life.

We all want to love and be loved. It seems we are wired this way. And when you find someone to share your love of life with it is a beautiful thing. The love of a friend or spouse and the love of life can go hand-in-hand.

My wife is my love and also my best friend. We can confide in each other and we can talk to each other about the things that matter to us. That also means that we can give each other an earful at times about the things that bother or annoy us. Such is life in a relationship.

What I find necessary for me is to keep coming back to the truth that there is a great goodness in living. Life so often seems to be about problems and struggles. I am one proned to worry, anxiety and complaining. At the same time, I can be passionate and enthused. And I can be content when I remember that all that we go through has a purpose and the most important time is the

right now

that we are experiencing. There really is no other time than now, even though we often dwell on the past and the future.

Today remember to love. Don't let life's problems get you down. Encourage those who are struggling or suffering. We are in this thing called life together. Growth is the outcome of our life problems. And your life problems are not your life, just your life situation.

Spread your wings and live a little. Share a kind thought and a smile. Share your story, what has mattered to you in life and the lessons you have learned. Others are waiting to hear it.

---

Family Business Storytelling

February 10, 2016

Many personal history projects are stories about families. Combining the history of a family when they also have a longtime family business can be wonderful on a few levels.

There is the camaraderie that is created when family members are able to join together to relate the triumphs and challenges of running a business. As Arielle Nobile writes in her

Storytelling as a way to foster a sense of belonging in family businesses

(published January 20 in Smart Business), the family members often end up feeling more connected. They are able to step out of some of the roles that they've seen themselves in and appreciate the bigger picture of what the family has accomplished together.

Documentaries about businesses are not just a preservation of valuable history. Then can also be effective marketing pieces. Think of the power of a well told story about how a business began and developed versus just a glossy brochure.

Arielle Nobile has developed her documentary business, Legacy Connections Films, over the past ten years and I've been watching it grow. Surely she and her partners are creating a story of their own!

---

Revenge Writing

February 8, 2016

When we've been wronged it is common to want to get back at whoever or whatever hurt us. "Veangance is mine!" we want to shout. But revenge writing can be a dangerous thing.

If your motivation in a memoir or life story is to get back at someone you run the risk of alienating readers. Rarely do others feel the sting of betrayal or harm like you do. This doesn't mean it is pointless to write about wrongs. But we must be careful not to use a

poison pen

to avenge a wrong. You may just end up poisoning yourself.

Aside from the self damage that resentments can bring you might also open yourself up to legal liability. Proceed cautiously when writing and including names of people and places. If you must accuse or set the record straight it is advisable to have some legal consultation.

I am often uncomfortable working with people who have an axe to grind in their story. However, if the situation needs to be rectified and I believe there is credibility to the story I will consider being a writer or consultant. Just remember there is a difference between a whistleblower and getting revenge.

Memoirs continue to be highly popular as a genre. Being able to tell your side of a story and trying to right some wrongs can be cathartic and if your story is told with some redeeming qualities you are more likely to connect with readers. Help for completing your first draft of a memoir is available from Denis Ledoux and

The Memoir Network

with a new, intensive several weeks class starting March 17. Get more information here.

---

Beware the Digital Black Hole

February 4, 2016

Our current technology makes it so easy to save and post things to social media sites, to hard drives, and to other digital sources. We have digital pictures, audio, video and writing.

But some day the devices that we use may become obsolete. We need to be cautious about how we are preserving our history in pictures, audio and print. There is something called

bit rot

. It is what happens as old programs used to view digital documentes became obsolete. Think about past video formats like 8-tracks or for audio such as cassettes. The DVD's we use now may not always play on future technology. If you have prized photos don't risk losing them by just scanning them and posting to Facebook.

A good article that discussed this subject and how you can go about finding various, even multiple, ways to preserve your photos and other digital documents is

Every picture tells your story: How to organize photos

, online at the

Detroit Free Press

.