Home
---
What Story and Why
---
How to Tell
---
What's New
---
Blog
---
Life Story Resources
---
Research is Fun
---
Get Started
---
Highlight Site
---
Sample Writing
---
Free Newsletter
---
Articles
---
About
---
Contact Us
---
Privacy Terms
---
[?] Subscribe To
This Site
The "Your Life is Your Story" Blog Archives
© Tom Gilbert

Read about quality family history and life story news, views, methods, products, links, services

...and whatever else catches our fancy of personal historian
June, 2018
current blog entries
blog archive index
---
Let Me Tell You About the Ride to Telluride

June 28, 2018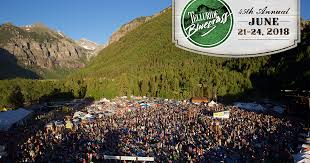 The fabulous

Telluride Bluegrass Festival

took place last week, starting on Thursday, June 21 and concluding on Sunday, June 24. If you are not familiar with either Telluride or the annual bluegrass festival then let me tell you about the

ride to Telluride.



This ride began for me some thirty-five years ago. I was working in radio back then and really just getting started in the business. Some friends came along as we drove north from Albuquerque through scenic forests and very winding and twisting mountain roads to reach our destination. It was both exhilerating and frightening as we climbed to over 11,000 feet in some places and hugged the mountainside through places like Red Mountain Pass and the quaint village of Ouray.

Into the Colorado Rockies with jagged peaks and down into an old mining town of Telluride we drove. A group of us split the cost of a condo in town that nestled up to the mountainside with a lovely little creak running right by the backporch. Just being there was half the fun. But the music - oh, the music - is what makes the bluegrass festival so great.

I am still a little fuzzy about that first time there. I was young, and let's just say a bit Rocky Mountain High. But looking through the archives from Planet Bluegrass I think I can narrow it down to between 1981 and 1983. Some of the great acts that played those years were David Bromberg, the late-great John Hartford, Leon Russell, Delbert McClinton, Steve Goodman, Peter Rowan, Norman Blake, New Grass Revival and a host of others. Grinnin' and pickin'; rockin' and rollin'. It was a grand time.

This past weekend I finally returned to Telluride, this time older, maybe a bit wiser, a little less wild, but still quite appreciative of the beauty and enjoyment of it all. This was the 45th annual festival and it was a great experience. I especially enjoyed Sturgill Simpson closing out the festival with a very electric and energetic set on Sunday night.

We are all on a ride in life. Going back to Telluride was a highwater mark for me and one I will treasure. Making time and spending money on "experiences" is more important to me than "things". I am so very grateful for the ride.

---

When People and Places Make History

June 26, 2018

When certain people go places and leave their mark it can be historic. So much so that the place becomes associated with the person. Washington crossing the Delaware. Reagan and the Berlin Wall. Or John Wayne and Ridgway, Colorado.

Okay, admittedly that last reference may be lost on you. Unless, like me, you have been to Ridgway and even had a bite to eat at the True Grit Cafe. I was there a couple of days ago enjoying a Colorado getaway. My wife and I haven't had a chance to take a vacation with

just the two of us

in quite a while. So we did. And believe me, it was a wonderful time.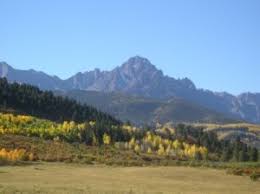 Part of that time was spent in Ridgway. It turns out this colorful Colorado town in Ouray County amidst amazing Rocky Mountains was a key setting for many scenes of the classic western film,

True Grit.

The movie featured an all star cast of John Wayne, Glen Campbell, Kim Darby, Bruce Dern and Robert Duvall. "The Duke" (Wayne) even won an Oscar for his performance.

The town is proud of its connection to the film and John Wayne, but the place is more than its western movie classic claim to fame. We really enjoyed our time there with
the beautiful mountains.



This got me thinking about how certain places can garner attention and fame because of who spent time in their location and why. Isn't this part how personal history works
with our own stories? Think of the places you've lived or visited. These places are part of your life story. They may not be historically famous, but they are important to you and perhaps to others who discover your own special life story. This is worth considering when you write about your life.

I know that our trip to Colorado with time well spent in Ridgway is now part of my story. The dots between

True Grit

(which I saw when it was originally in theaters in 1969) and our summer visit in 2018 are now connected.

What are the places you've been that are important to your life and story?

---
It's a Summertime Thing

June 21, 2018

Today is the Summer Solstice (for those of us in the Northern Hemisphere). The longest day of the year. The most sunlight in a twenty-four hour period, and here in New Mexico plenty of heat.

Summer is a good time of year. As the saying goes, "the living is easy." I find myself taking in life at a bit slower pace. Enjoying time off from teaching, being with friends and family, but also getting some satisfaction out of solitude.

Summer can be times of vacation with traveling and can bring its own set of life circumstances. I am grateful I am not dealing with any airports this summer. But I will take a couple of road trips. One of them is to Santa Fe this evening to see some live music on the historic downtown plaza. I am extremely excited to see one of my favorites this evening. Chuck Prophet and the Mission Express will play on this first day of summer for the Santa Fe Bandstand concert series.

If you are not familiar with Chuck Prophet I encourage you to check out some of his music. He's a very talented singer and songwriter with pathos, insight, fun and rock n' roll. His latest album is

Bobby Fuller Died for Your Sins.

It's been on high frequency play in my car for months.

Another older Prophet song that works especially well for this today and this time or year is

Summertime Thing

. You can get the vibe here.

---

Happy Pappy Day

June 17, 2018

Today is Father's Day. I got a text this morning from a longtime friend who has two grown children, a son and daughter, about the same ages as my kids. "Happy Pappy Day!" was the message.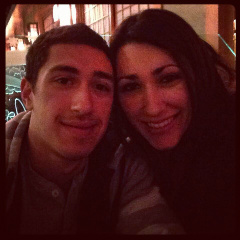 In addition to feeling good about the text, it got me thinking about being a father and all the names we use to refer to this parental role. There's the formal

father

, but that's a bit stuffy for me. I like dad, daddy, pops and papa. I don't usually get called "Pappy", but it was fun to be addressed that way from my friend.

Being a dad is a responsibility, a job and an honor. It's not easy, but any parent, be it a mother or father, will assert that. It is, however, the best. Raising kids is in many ways what life is really all about. While we teach them they are returning the favor. It doesn't always feel like a lesson, especially when we wade into those difficult waters of discipline. But in the end being a dad is just, well, awesome!

What can we, the fathers in the world, best do for our kids? Is it take them fishing, play catch or go to Disneyland? Yes, all of that is wonderful, but what we really need to do is

be there

. The best present for any kid is the care and love that we give by just being present to them!

Sometimes I feel pressure to have deep, meaningful heart-to-heart talks with my daughter and son. It's best, however, to let that happen organically. It doesn't mean to miss the opportunity to tell them what they mean to you. But we have to remember that having those heart talks happens best out of times when we are just hanging out together. Don't ever let those opportunities pass or you might end up like the father Harry Chapin sings about in

Cats in the Cradle

.

My dad passed away half a dozen years ago and I do miss him. We had our differences, the natural tug-of-war that most fathers and sons engage in. He was stoic and didn't easily show his emotions, being a military man and of another generation. That's okay. I still got to know him and really see him. He was human and I learned to let him get down from the pedestal I put him on. He could be tough, but also tender. Hard on me at times, and then incredibly silly.

So to all the fathers a big shout out to you. Know that you have the gift of children with all that entails. Happy Pappy Day!

---

Anthony Bourdain - Storyteller

June 12, 2018

The news of Anthony Bourdain's death, another sad instance of suicide, has garnered a lot of media attention. Our society seems to have an insatiable appetite for celebrity news, even and especially maybe for the darker side of things.

Despite whatever demons brought Bourdain to take his own life, the positives that are coming from his passing are that more people are discovering his zeal for life and for learning about and sharing his experiences with other cultures and peoples. Bourdain was popular for his various television journalistic exploits that combined travel, food and story. He was quite good at all of this.

I am one of those people who had never really explored his work, his writing and his story telling. I suppose that's a shame, except that it is never too late to discover the benefits that can come from learning about other people, be it the stories shared by a journalist/adventurer/food connoisseur like Bourdain, or from your friends and family members. We all have a life and stories to tell and the more that we appreciate, understand and

do

this, the better the world will be (in my humble opinion).

At any rate, I have taken some time the past couple of days to learn more about the life of Anthony Bourdain. I've watched some episodes of

Parts Unknown

, his popular CNN program that takes us on multicultural journeys of food and people, and I've been reading some articles. I just finished two from

The New Yorker

. Both were published when the news broke of Bourdain's death. They were

Anthony Bourdain and the Power of Telling the Truth

by Helen Rosner and

Travels with Anthony Bourdain

by Patrick Radden Keefe. They gave me more insight into Bourdain's life and personality, but you can certainly draw your own conclusions from watching Bourdain's shows.

It is always hoped that anyone who feels the darkness closing in too much and begins to contemplate ending life will reach out for help. Surely seeking help is one of the hardest and bravest things they can do. Suicide is a growing problem, especially in the United States, with young and old alike. Prevention measures can be taken. It requires interacting with those who can give help and certainly that can be easier said than done. But it can be done with a phone call or even a text (National Suicide Prevention Lifeline is 1-800-273-8255).

If you need help - get help. And if you can give help, then do so. Never underestimate the power and value of offering a kind word or a compassionate ear.

---

Hey June

June 8, 2018

With apologies to the Beatles and

Hey Jude

, I titled this post "Hey June" because in many ways the month of June is, for me, the most important month of the year. Let me unpack that for you.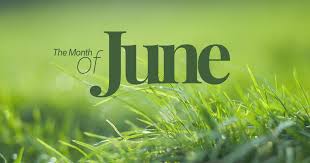 First of all, as a teacher the month of June brings the long anticipated summer break. Kids love having summer and no school, but teachers also welcome the respite from the classroom. Don't be fooled by the myth that teachers actually have all summer off. Oh, no, we are busy with lesson plans, professional development and the all important reflection on our teaching philosophies, classroom management and ways to make education more meaningful, purposeful and even fun!

However, we do get some down time, and to me that is one of the most important and needed things in the life of an educator. During the school year the days are tightly packed and there is little discretionary time. Heck, if we get ten minutes to wolf down a sandwich at lunch that's pretty good. And little things like bathroom breaks are few and far between.

So, yes, one week into June I am definitely enjoying the ability to go for a long walk, do some

pleasure

reading, or just sit and relax. This morning I was at an open space in the North Valley of Albuquerque, along the Rio Grande, where I got to sit quietly for twenty minutes and watch ducks float across a pond and dragonflies dance along the watery surface. Pretty nice.

June is the halfway mark of a calendar year, so it is a good time to assess how life is going for 2018. I do a lot of journaling and it is often in June that I write more often and go back and read entries from previous years, especially those written in the month of June.

I am frequently surprised at the number of significant events that have happened (or continue to happen) during June. Four birthdays of relatives, three of which are nephews who also happen to be godsons. A couple of wedding anniversaries, some graduations, and memories of my first hire as a teacher in 2011 (I am now seven years into this later career in life). I ran my first half-marathon in San Diego in June of 2006, and I celebrate a sobriety anniversary this month, too (27 years come June 22). Additionally, June marks life passings. It is hard to believe it will be a dozen years since my mother died come June 15. And the news of my wife's aunt about to make the transition from earthly life has been with us for over a week. She is still hanging on, but fortunately is surrounded by love ones and appears to be at peace.

It is so very important to reflect on life and appreciate all that we get to experience. Yes, of course, it is one day at a time, but over the years those life events accumulate. The good times and the bad are all part of the tapestry of living. The best way to view it is through eyes of gratitude.

So, thank you, June. Like the Beatles

Hey Jude

, we take it (life) and make it better, better, better...yeah!
re are interesting to me. The group has a purpose of collecting and sharing the oral histories of everyday New Mexicans. Since I like the phrase

everybody has a story

this is something I can certainly appreciate and promote.

New Mexicans are a diverse bunch. New Mexico did not achieve statehood until 1912, but it was a U.S. Territory for a long time. Previous to that it was part of New Spain. Residents of the state come from that rich heritage, along with Native Americans (quite a few different and fascinating pueblos), immigrants, and an assortment of transplants from other states (like me).

There is also an interesting part of the Old West that makes up our state's legacy. Think ranchhands, cattle rustlers, dancehall divas and gunslingers. Tradition has it Billy the Kid died in New Mexico, but not before making his mark.

I think Humans of New York was the first "Humans of" group. It is a pretty fascinating photoblog and collection of stories gathered from many interviews.

The idea of capturing life stories from everyday people through oral history and photographs is one excellent way to preserve people's personal history. I like to craft longer narratives, but the shorter oral format works well, especially in this day and age when not a lot of people pick up a book (sad to say).

If you haven't already checked out some of the stories found on HONY or HONM and other similar sites, please do. These are powerful platforms to learn about our fellow humans.
---